Key Highlights:
Overview
Express Entry 2021
Express Entry Aligned PNP
More About Express Entry
Comprehensive Ranking System
Invitations to Apply
The Year Gone By
With increased immigration targets, the year 2021 is expected to be more significant for Express Entry than the previous one.
Express Entry 2021
The new year for Canada immigration kicked off on 6 January 2021 with ITAs to 250 Express Entry candidates having provincial nominations.
Immigration, Refugees and Citizenship Canada (IRCC) invited these candidates having a minimum score of 813 points.
Express Entry Aligned PNP
These are the same candidates who have received nominations from an Express Entry aligned Provincial Nominee Program (PNP). They had automatically added 600 points to their overall CRS score.
All these 250 candidates receiving ITAs can now apply to become permanent residents of Canada.
More About Express Entry
The immigration application management system in Canada is known as Express Entry. It works for these three immigration programs.
Comprehensive Ranking System
The Comprehensive Ranking System is known as CRS, in short. The Express Entry and some PNPs are given a score based on the CRS.
Points are awarded based on the immigration applicant's human capital factors like age, education, work experience, and English or French language abilities.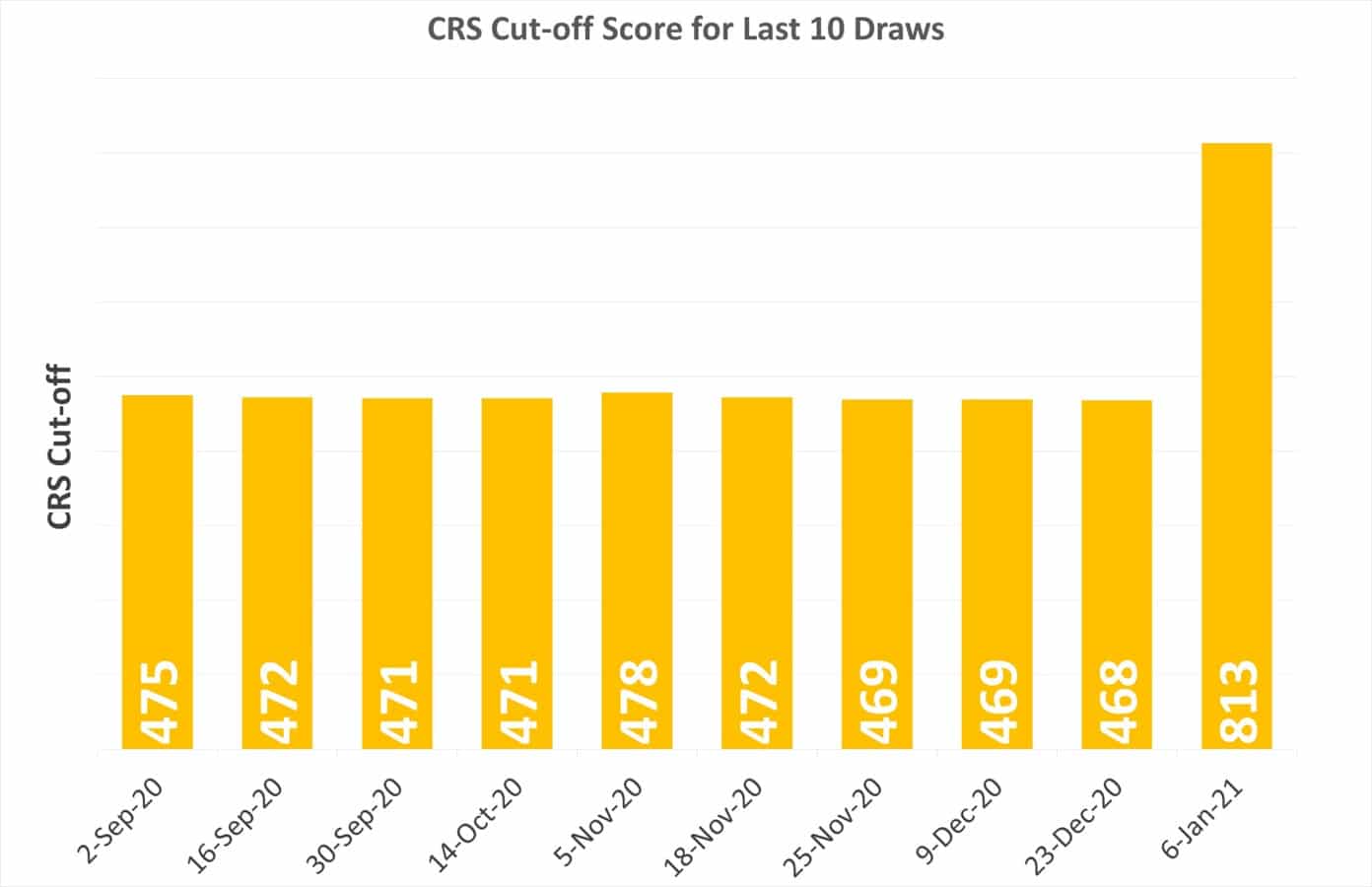 Express Entry candidates do not need to have any job offer or work experience in Canada. It can fetch them some extra points, though.
Invitations to Apply
Invitations to Apply are given to the highest-scoring candidates through Express Entry rounds. IRCC then takes a final call on the immigration application before sending a Confirmation of Permanent Residence (COPR) for successful candidates.
Applicants receiving the COPR can then come to Canada to apply for the PR card. Subsequently, in due course of time, they can apply for citizenship.
The Year Gone By
The year 2020 was a record-breaking year for Express Entry. Canada issued 108,350 ITAs to candidates despite the coronavirus pandemic.
Now IRCC has also raised the immigration target for 2021, and the number is expected to grow even more significantly to make up for the reduced number of new permanent residents.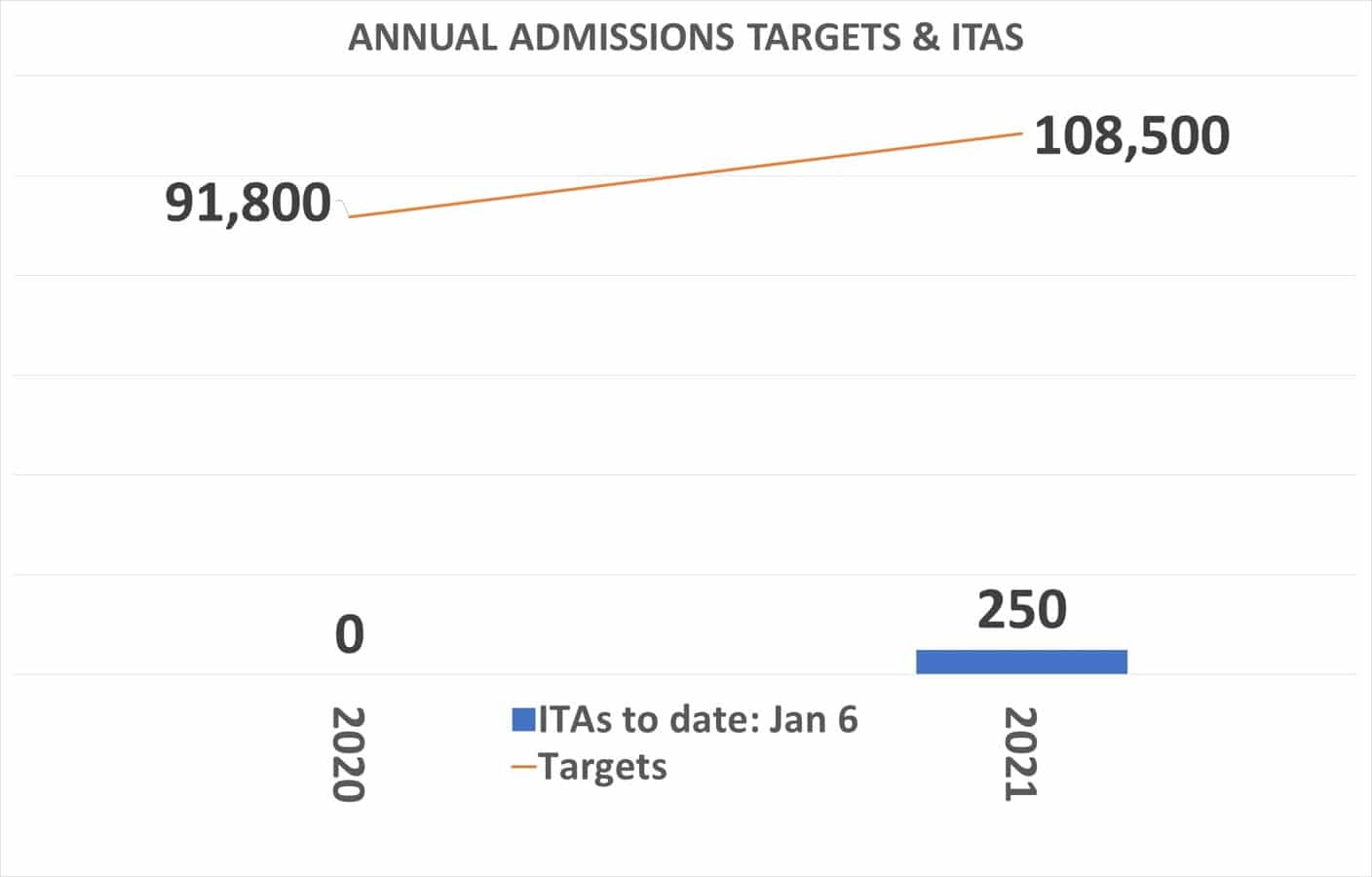 Canada is expected to welcome over 401,000 new immigrants in 2021. Out of these, 108,500 would come through the Express Entry. These targets are expected to increase to 110,500 in 2022 and 113,750 in 2023.