Key Highlights:
Overview
Eligibility Requirements
Focus on CEC
ITAs in 2021
The Immigration, Refugees and Citizenship Canada (IRCC) invited 2,000 Express Entry candidates under the Canadian Experience Class (CEC) in the latest draw held on 14th September.
Eligibility Requirements
The IRCC issued the latest Invitations to Apply (ITAs) to those CEC candidates who had a profile in the federal Express Entry System and a minimum Comprehensive Ranking System (CRS) score of 462 points.
Usually, CEC-only draws are held on every Thursday, a day after the PNP-only draw is held. However, the IRCC did not have the expected CEC draws on September 2 and 9. Therefore, this draw came on a Tuesday, a day before the PNP draw will be held.
Focus on CEC
While the IRCC is heavily backlogged with thousands of applications pending, it has focussed its resources on processing applications under the CEC program.
According to the government website, the IRCC officers are currently busy processing CEC applications received in January. Applications from the Federal Skilled Workers (FSW) and Federal Skilled Trades (FST) programs can expect delays.
While the Canadian government has lifted travel restrictions from all countries except India and Morocco, it is still conducting only CEC-only and PNP-only draws.
This trend is because most CEC candidates live and apply from within the country, as one year of Canadian experience is crucial for eligibility.
ITAs in 2021
The Canadian government has now held 17 PNP and 17 CEC draws this year, inviting a total of 108,414 candidates so far. This is almost double the number of invitations sent to candidates in 2020.
Here is a chart comparing the two: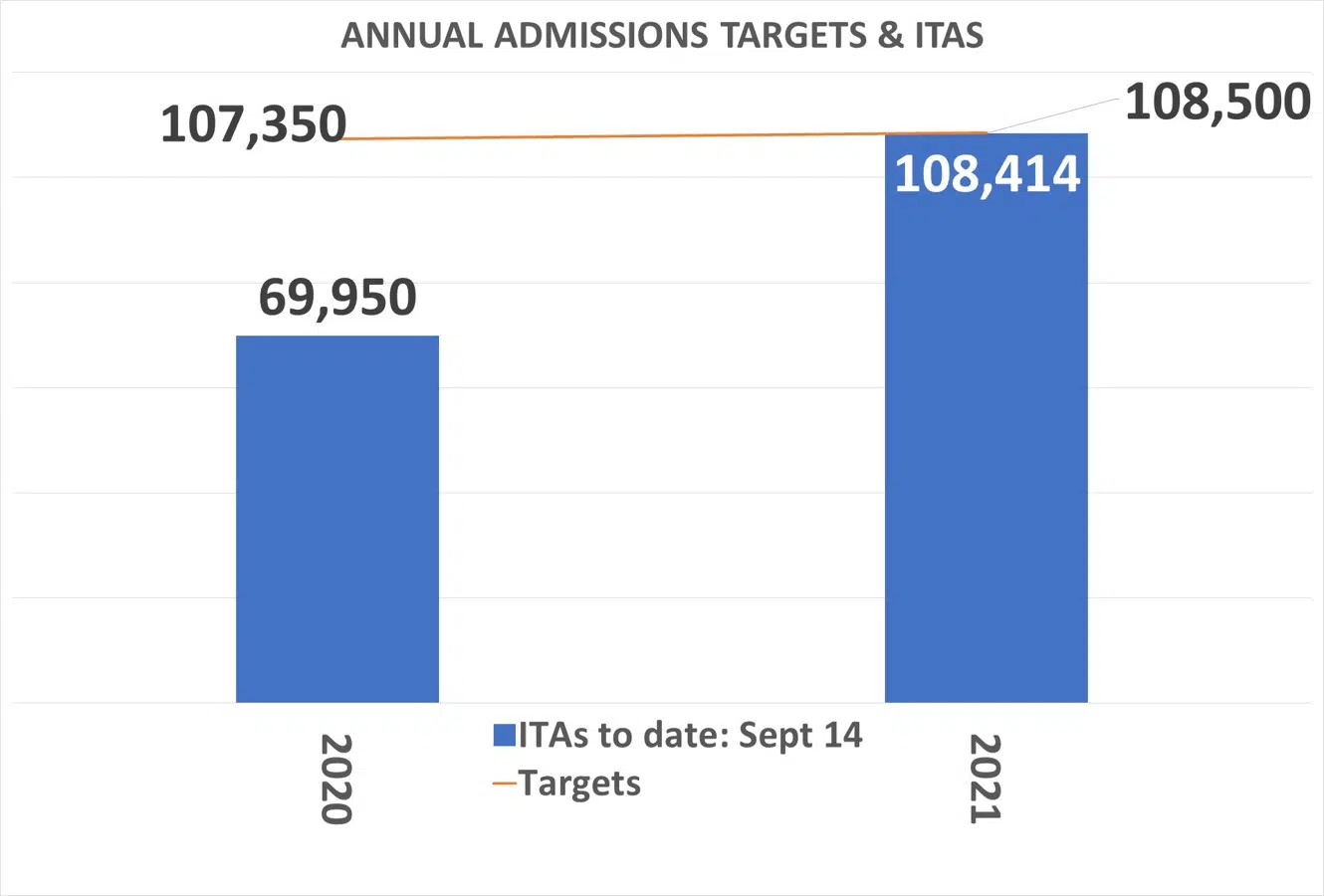 The IRCC needs to invite just 86 more candidates to achieve its target under the Express Entry system and will exceed the target to a great extent by the end of the year.