India Resumes Visa Services in Canada
Effective Date: October 26, 2023
Visa Services Resume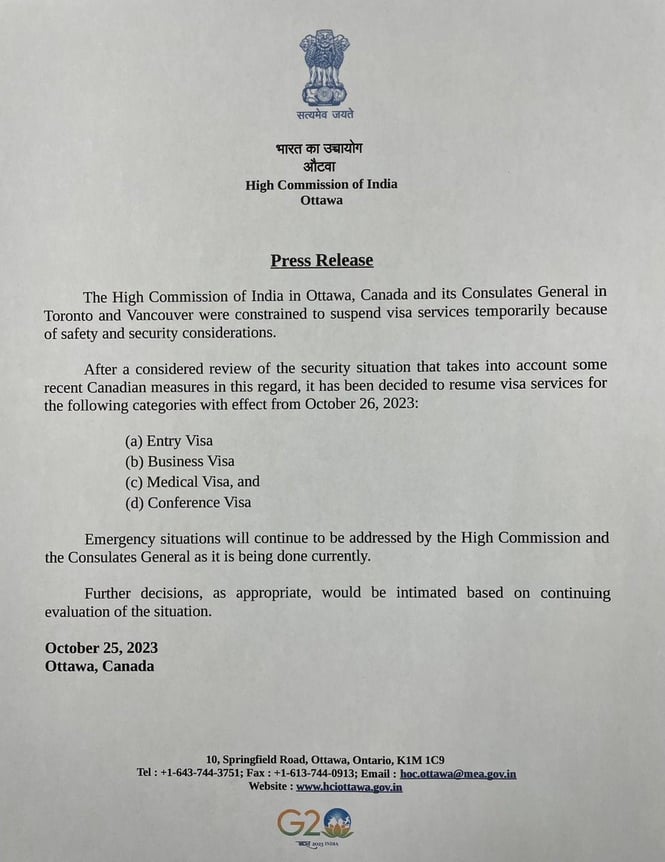 Source: X (formerly Twitter)
The High Commission of India in Ottawa has announced the resumption of visa services in Canada. The decision will be effective from October 26, 2023.
Types of Visa Resumed
India will be resuming visa services for -
Entry visas
Business Visas
Medical Visas, and
Conference Visas
Reason for Resumption
The decision to resume these services comes after a careful review of the security situation, taking into account recent Canadian measures, stated the High Commission of India.
Future Updates
The High Commission of India has also indicated that further decisions regarding the resumption of tourist visas and e-visas are in the works and will be based on the on-going evaluation of the situation.
Get in touch with us for the latest updates and assistance for your visa application journey. visit Kansas Overseas Careers. Free Consultation!