A much-awaited Victoria Skilled Migration Program is open now for deserving applicants. The new 2023-2024 Victorian Skilled Migration Program is available for applicants living in and around Victoria. However, as per the official statement, some changes have been made from the last financial year.
What is the Victorian Skilled Migration Program?
The Victorian Skilled Migration Program allows skilled professionals to come to Victoria province to provide the in-demand skills and make Victoria their home. The program is skill-based, and the nomination will be based on skilled and experienced professionals from certain professions.
The Program provide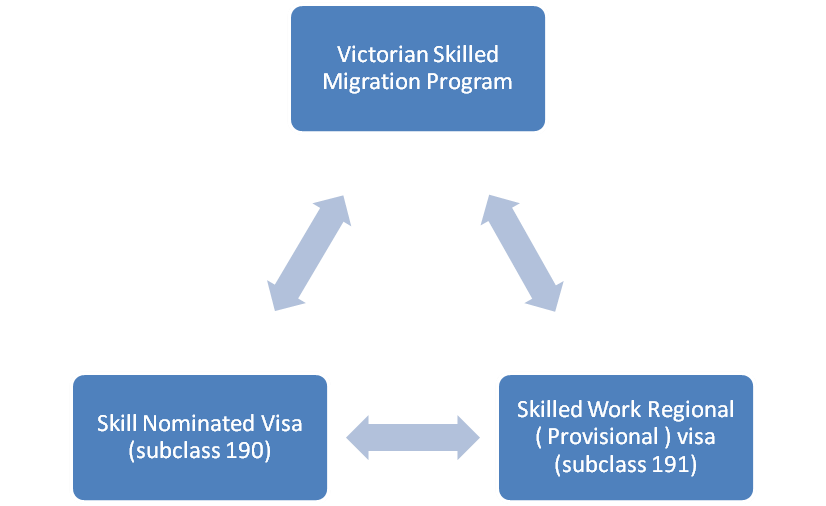 There are two visa pathways included in the program:
Skilled Nominated Visa ( Subclass 190 )
Skilled Work Regional ( provisional) Visa ( subclass 491)
In this 2023-2024 program, the Australian government has included several industries. Professionals from certain occupations will get priority at the time of selection.
The targeted occupations are
Health

Social Services

Information Communication Technology ( ICT)

Early Childhood and Secondary Education Teachers

Advanced Manufacturing

Infrastructure

Renewable Energy

Hospitality and Tourism - ( applicable for SC491 visa only)
What are the New Changes
The changes have been made in the Skilled Work Regional ( Provisional) Visa ( subclass 491) nominations. They added the following modifications:
Suppose you are an onshore applicant applying for the Skilled Work Regional ( provisional) visa ( subclass 491). In that case, you must be living and working in Victoria at the time of your nomination.
The Department of Home Affairs included some outer ( in and around Melbourne) suburbs.
Applicants who submitted a subclass 491 Registration of Interest ( ROI) IN 2022 -2023 and the selection is pending, you must apply for a fresh ROI if your eligibility meets the requirements.
Things to Remember
The Skilled Nominated Visa ( subclass 190) nomination program has remained unchanged. Therefore, if you already submitted your ROI in 2023-2024 and are waiting for the selection, you no longer need to submit a fresh ROI until the information you provided needs to be changed.
The List of Pending data
There are a few essential information pending from the official end, which include:
Eligibility requirements

Program date

The end date of the program
For further updates, contact us for a Free consultation!