Key Highlights:
Highlights from the Annual Report
Over 1 Million New Immigrants in 2019
200,000 Immigrants Under Economy Class
IRCC is Tackling Family Class Backlogs
Welcoming More Francophone Immigrants
Highlights of Canada's 2020 Annual Report on Immigration.

This report released last week provided the Canadian government with an opportunity to update on the immigration system of the country.

Here are the 4 key highlights from the report of the year 2019:

1. Over 1 Million Newcomers Welcomed: These immigrants were mostly study and work permit holders.



2. 200,000 Immigrants Arrived Under Economy Class: Almost 60% of total new permanent residents came under the economic class. It is estimated to remain the same under the 2021 - 2023 Immigration Level Plans.

3. IRCC is Tackling Family Class Backlogs: The report showcases that IRCC is emphatically tackling family reunification backlogs. Nearly 90,000 came under the spouses, partners, and children category under the family class in 2019.

4. Welcoming More Francophone Immigrants: Canada is committed to strengthen its Francophone character through immigration outside of Quebec. This is one of the key priorities for IRCC and have made changes to award more points to French-speaking Express Entry candidates.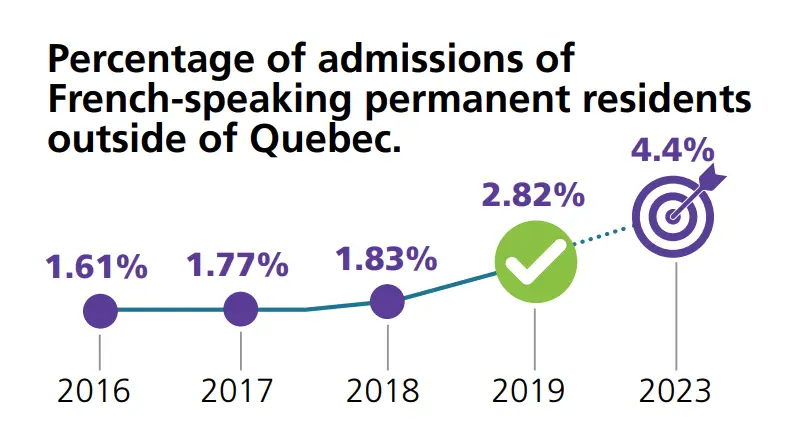 By 2023, Canada is set to achieve its Francophone immigration targets of 4.4% of newcomers to Canada settling outside the Quebec province.

IRCC is making efforts to include the launching of a Francophone Immigration Strategy. They are willing to invest more money in the settlement of Francophone immigrants