Key Highlights:
Overview
Eligibility for Invitation
Express Entry
Occupations In-Demand

On Thursday, the Saskatchewan Provincial Nominee Program (SINP) invited 528 immigration candidates to apply for a nomination from the province.
Eligibility for Invitation
The SINP conducts invitation draws under two nomination sub-categories: Occupations In-Demand and Express Entry.
In the latest draw, 316 candidates were invited from the Express Entry subcategory in the latest draw, while 212 were from the Occupations In-Demand subcategory. Here is a table depicting the details of the draw: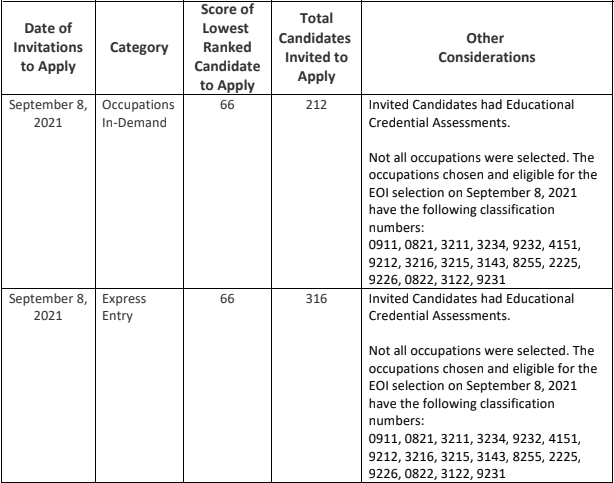 Under both these subcategories, candidates were selected from 16 eligible occupations. They also had to have Educational Credential Assessments (ECAs) to prove that their education in the homeland was in line with the Canadian standards.
Express Entry
Saskatchewan's Express Entry subcategory is an improved form of the Provincial Nominee Program (PNP) in that it is connected to the Canadian government's Express Entry system.
The federal Express Entry system manages permanent residency applications under the three economic-class immigration programs: Federal Skilled Worker (FSW), Federal Skilled Trades (FST) and Canadian Experience Class (CEC).
Candidates who have registered on Express Entry, have created their EOI profile for the province and received a nomination will get 600 additional points in their CRS score.
Occupations In-Demand
The Occupations In-Demand sub-category is a form of PNP that is open to immigration candidates who have not created a profile in Express Entry.
It is for highly skilled professionals who have previous experience in an occupation currently in demand in the province's labour market and do not have an employment offer.
To apply for immigration to Canada in this sub-category, immigration candidates must create an EOI profile on SINP's online application portal.