Key Highlights:
Overview
PNP-Only Candidates
The Latest EE PNP Draw
Express Entry Pool
CRS Cutoff Score
EE ITAs in 2021
Expectations Unleashed
The latest Express Entry draw issues ITAs to 654 PNP candidates. They were invited to apply for permanent residence in Canada on 10 February 2021.
Immigration, Refugees and Citizenship Canada (IRCC) set a cutoff score of 720 CRS points to be selected in this round.
PNP-Only Candidates
Only those candidates who had received provincial nominations were eligible to be selected in this draw. It is the reason as to why the Comprehensive Ranking System (CRS) cutoff score was so high.
Note that candidates receiving provincial nomination get additional 600 points to their overall Express Entry profile score.
The Latest EE PNP Draw
This latest EE PNP only draw saw the cutoff score 21 points lower than the previous PNP-specific draw. The last one was held on 20 January 2021.
Express Entry Pool
Express Entry is the application management system of Canada for the three federal immigration programs.
Federal Skilled Worker Program
Federal Skilled Trades Program
Canadian Experience Class
Candidates in these programs are given a score based on the CRS. Human capital factors affecting the score are age, education, work experience, English or French language proficiency, and other factors.
While these points are allotted to individuals or couples, the applicant need not have any work experience in Canada. However, a job offer in Canada may give the applicant extra points.
CRS Cutoff Score
There is a cutoff score set for receiving ITAs for permanent residence through Express Entry rounds. IRCC makes the final decision in this regard.
The last step of approval is to settle in Canada and apply for a PR Card. Subsequently, immigrants can apply for Canadian citizenship.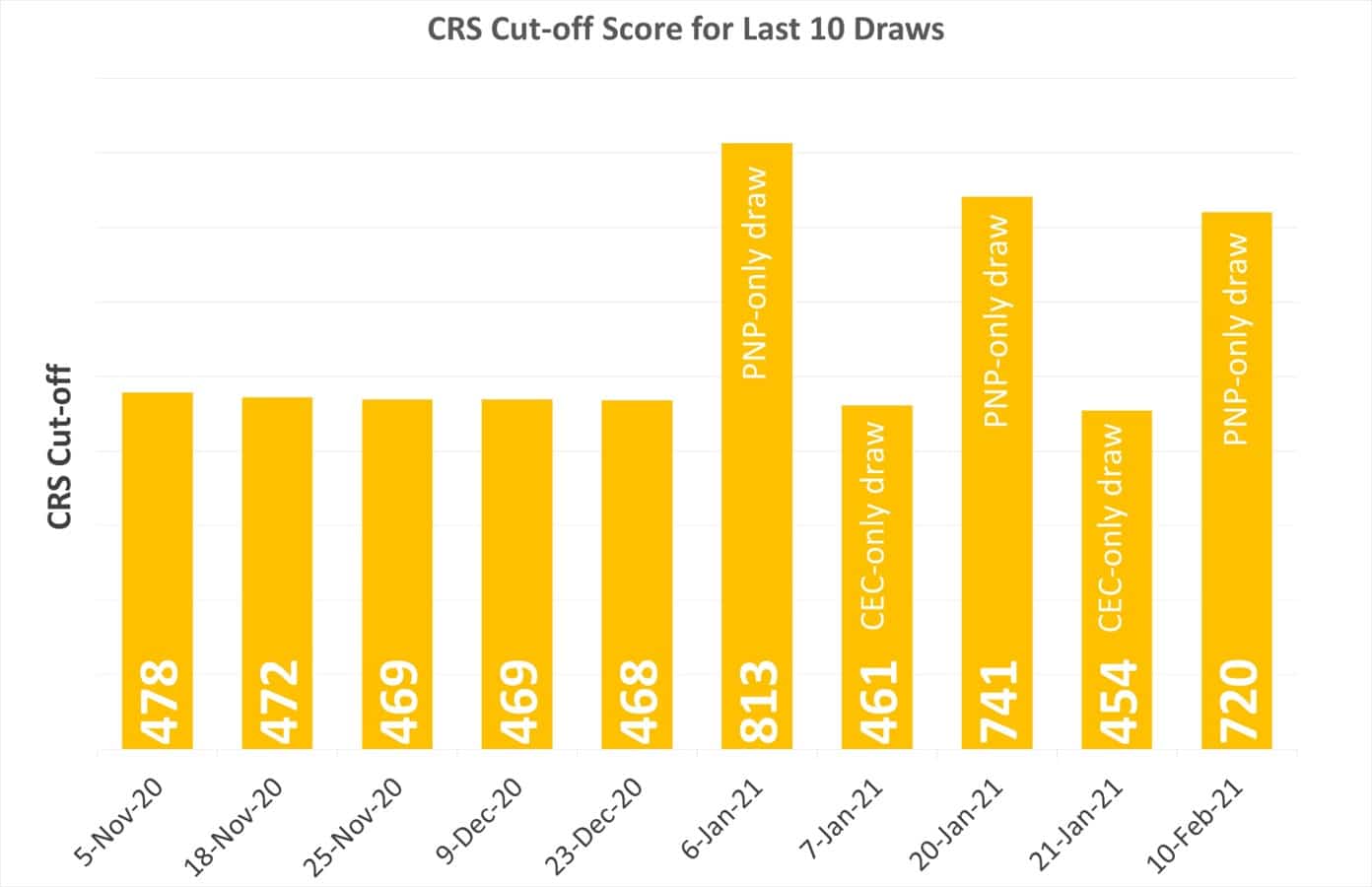 IRCC applies the tie-breaking rule in case of ties between applicants. Candidates involved in a tie must have their application submitted before 14 August 2020 to receive an invitation.
The current year is expected to be bigger than last year when Canada issued 108.350 ITAs to candidates through Express Entry.
Express Entry ITAs in 2021
IRCC till now has issued 10,654 ITA in 2021 through four program-specific draws.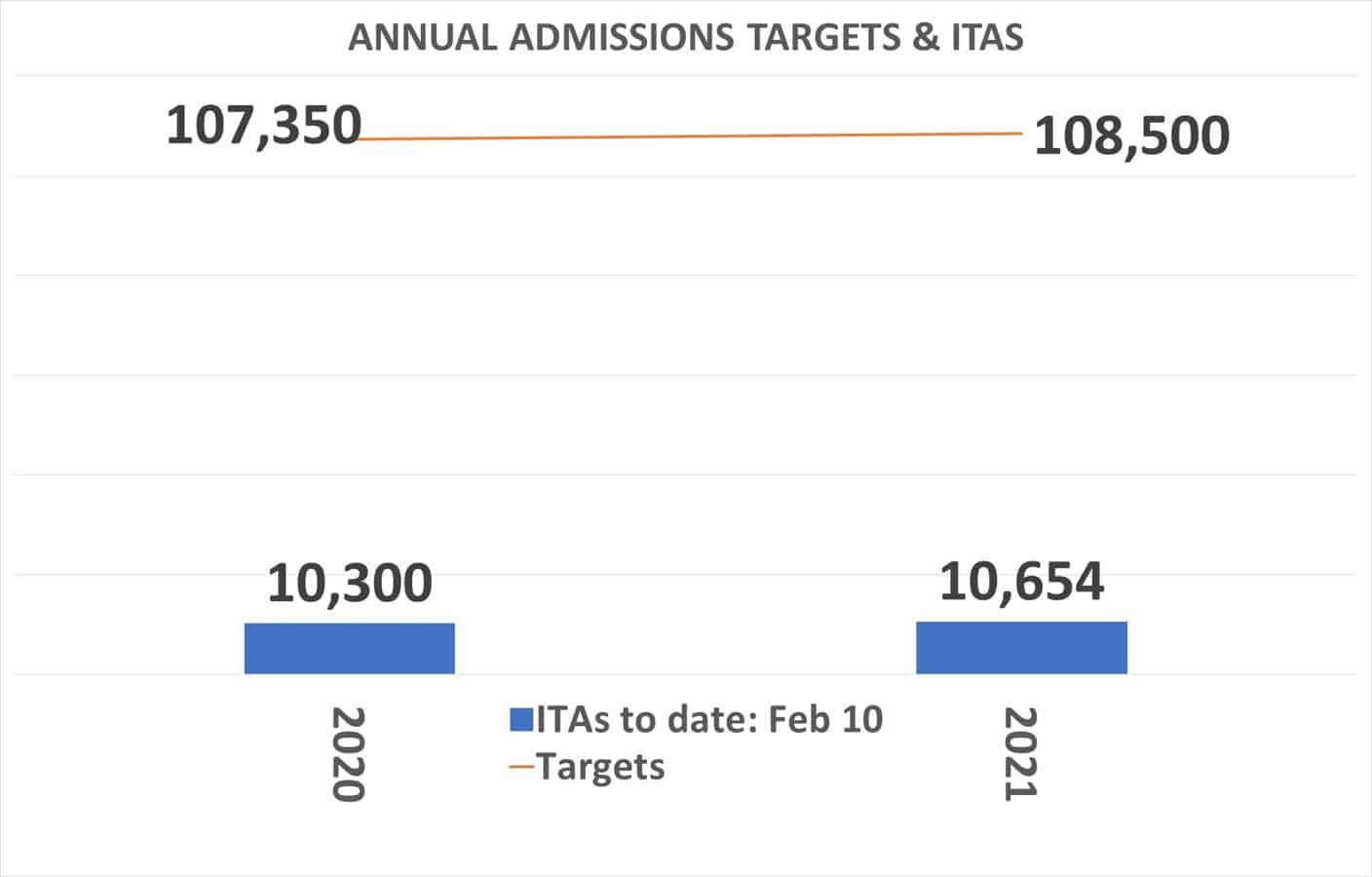 Expe

ctations Unleashed
Canada is poised to welcome over 401,000 new immigrants this year to compensate for the reduced number of new permanent residents who came in last year.
108,500 candidates are expected to come through Express Entry this year, 110,500 in 2022, and 113,750 in 2023.
Greater emphasis is placed on potential immigrants and skilled workers already in Canada.