Key Highlights:
Overview
Invites in November
The Canadian government created a new monthly record in November by inviting well over 47,000 new immigration candidates in November, breaking the record of invitation in October.
Invites in November
According to data from its website, the Immigration, Refugees and Citizenship Canada (IRCC) has now broken the record of monthly invitations three times in a row with this one.
This data also shows that the country has invited over 361,000 new immigrants in the first 11 months of the year and may likely reach its target of 401,000.
Here is a table displaying the number of new immigrants invited in each of the 11 months by the IRCC: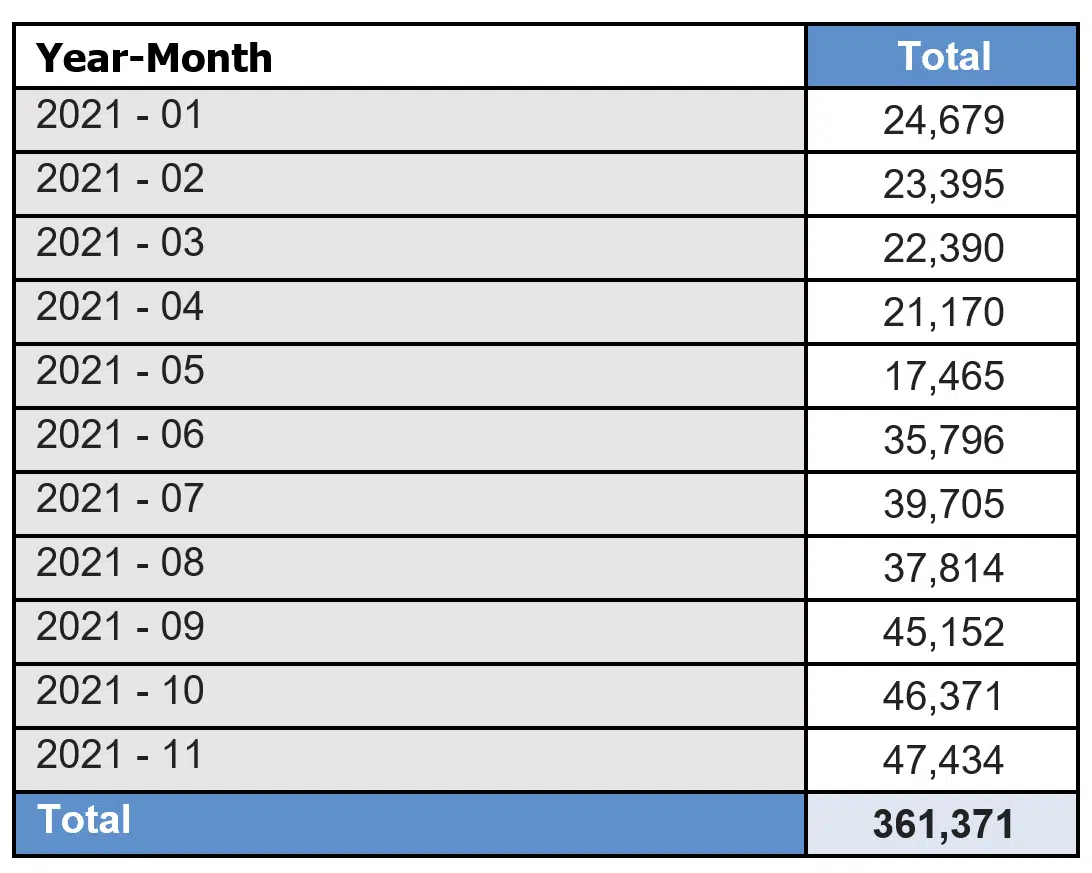 The rise of the new variant Omicron of the Covid-19 pandemic may cause some disruption. Still, the government's focus on turning people within Canada into PR holders should help them achieve the goal.
The rationale for the current policy is that those already living in the country are significantly less likely to be affected by Covid-related situations during the Canada PR process, like travel restrictions or delays in obtaining documents.
Before the pandemic started, over 30% of the new immigrants under economic immigration streams were from within Canada, while the majority, 70%, came from abroad.
This has now been reversed in late 2021, with around 70% coming from Canada and 30% overseas. The candidates from within Canada are either temporary foreign workers or international students.