Key Highlights:
Overview
Eligible Candidates
Draws in 2021
Immigration Target for 2021
The Immigration, Refugee and Citizenship Canada (IRCC) invited 5,000 Canadian Experience Class (CEC) candidates to apply for permanent resident status in the latest Express Entry draw.
Eligible Candidates
The invited candidates had to be eligible for the Canadian Experience Class program. Also, they needed to score a minimum of 449 CRS points to receive their Invitation to Apply (ITA).
One of the key requirements for the Canadian Experience Class is that candidates must have one year of work experience.
Candidates with a score of 449 points were included only if they submitted their profile before February 19, 2021.
Draws in 2021
This is the ninth draw conducted by the IRCC in 2021, bringing the total number of ITAs issued to 43,840.
Out of these, 2,132 ITAs were issued to PNP candidates under Express Entry through five draws and 41,708 issued to CEC candidates in four draws.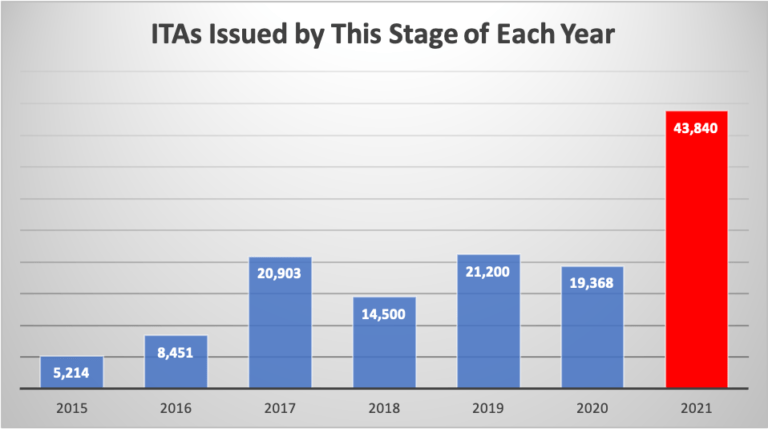 The largest of these draws was held on February 13, where Canada invited 27,332 CEC candidates to apply for PR.
CRS Score
The Comprehensive Ranking System (CRS) score is a ranking system used by the Canadian government for selecting immigration candidates.
The average CRS score required for Express Entry candidates under any of its three streams is around 470 points.
However, for the draw held on February 13, candidates only needed to have a minimum of 75 points to be invited.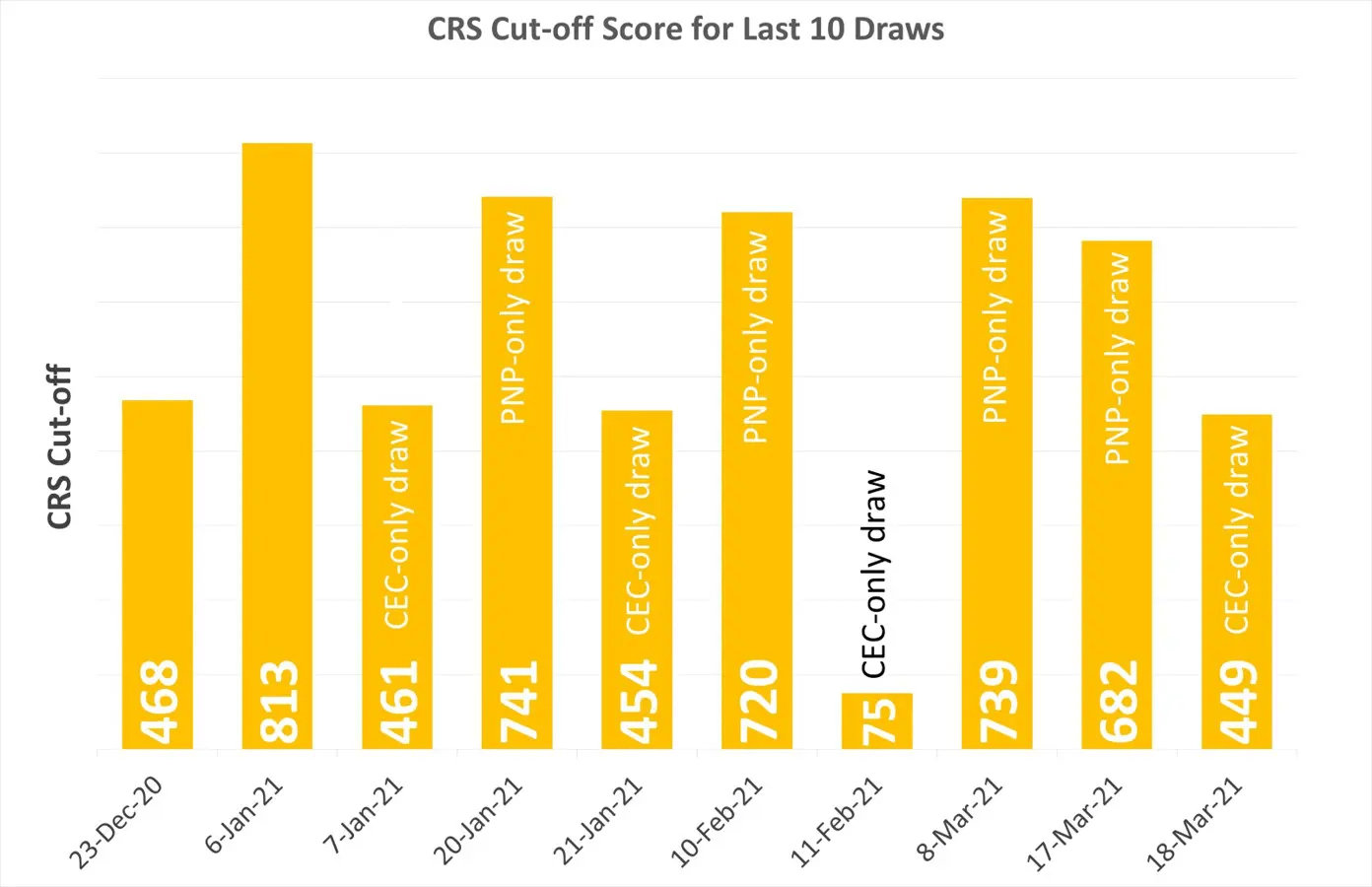 Immigration Target for 2021
In October 2020, the IRCC announced the Immigration Levels Plan (ILP), setting a target of inviting 401,000 immigrants in 2021.
The ILP also aimed to invite 411,000 candidates in 2022 and 421,000 in 2023.
Over 108,000 immigration candidates are expected to be invited to Canada in 2021 through the Express Entry Draw.