Getting a visa to travel to Australia can sometimes be difficult and unsuccessful as well. The process involves getting all the documents required, such as your passport, birth certificate, bank statements, statements, etc and submit in right order.
With his guide (and our service) you can apply online from home using our service that will help you with everything needed for your application
What is the Australia Tourist Visa?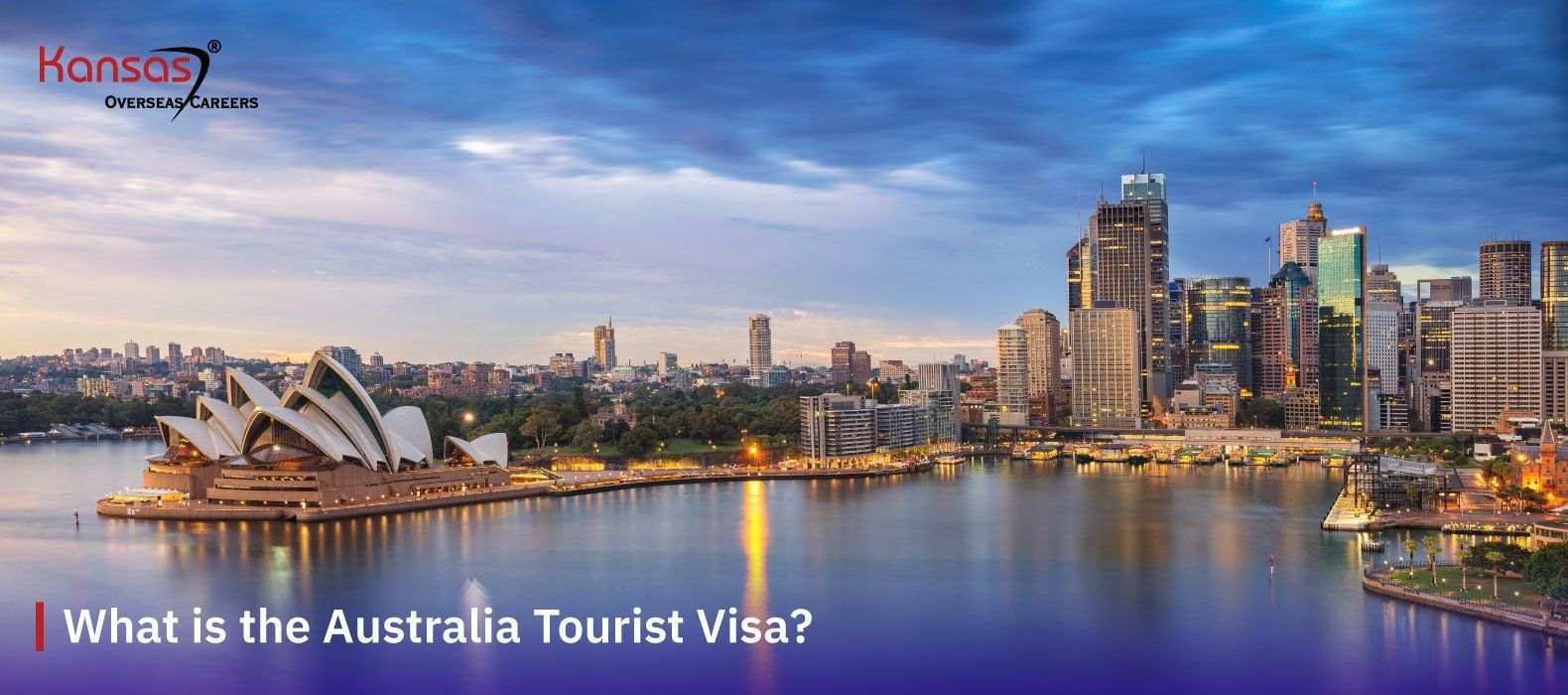 Australia Tourist Visa is one of three short-term visas that you can get to travel to this country. The other two are Business Visitor, and Sponsored Family Visitor Visa. The purposes for acquiring a tourist or a visitor visa are as follows:
Leisure

Recreation

To meet friends and family
You can also acquire visitor visas for a longer period of time. You can only do this if you are the parent of an Australian citizen or permanent resident.
Eligibility
You have to apply for a tourist visa for Australia from India. There is no visa on arrival. The following are the requirements that have to be fulfilled by Indians applying for tourist visa for Australia from India:
You must be holding a valid Indian passport

Your intention must be for recreational purposes or to meet friends and family

You must have travel insurance
You may also apply for an Indian e visa or an e-tourist visa.
Documentation
The following are the required documents:
Notarized passport copies of all the pages of the holder's passport

Minimum validity of 6 months on passport

Correctly filled visa application form- in the case of tourist visa, fill Application form no. 1419

Correctly filled visa Application for no. 956

In case of a fast-track application, you will need to fill a separate application for that as well

2 passport sized photos with a white background

A well-structured cover letter explaining the reason behind your intended stay and other necessary details

The bank statement of your account in your home country for the last 6 months

Salary slips from your job

Income Tax papers dating back to the last three years that you will have as an Indian national

Confirmation of your hotel booking with a detailed itinerary of your stay

Proof of funds and occupation

Clean police record

Clean bill of health

Letters from sponsors if any
A competent visa agent can help you with compiling the correct documents. Talk to us for more information. Contact Kansas now!
Recommended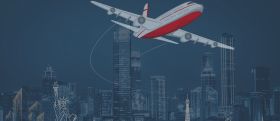 The Ultimate Guide For Immigration In 2021
Application Process
The Australia Tourist Visa falls under the category of Subclass 600 visitor visa. This is a short-term visa. You can access the entire application process online. The following steps must be followed to successfully apply for the Australia Tourist Visa.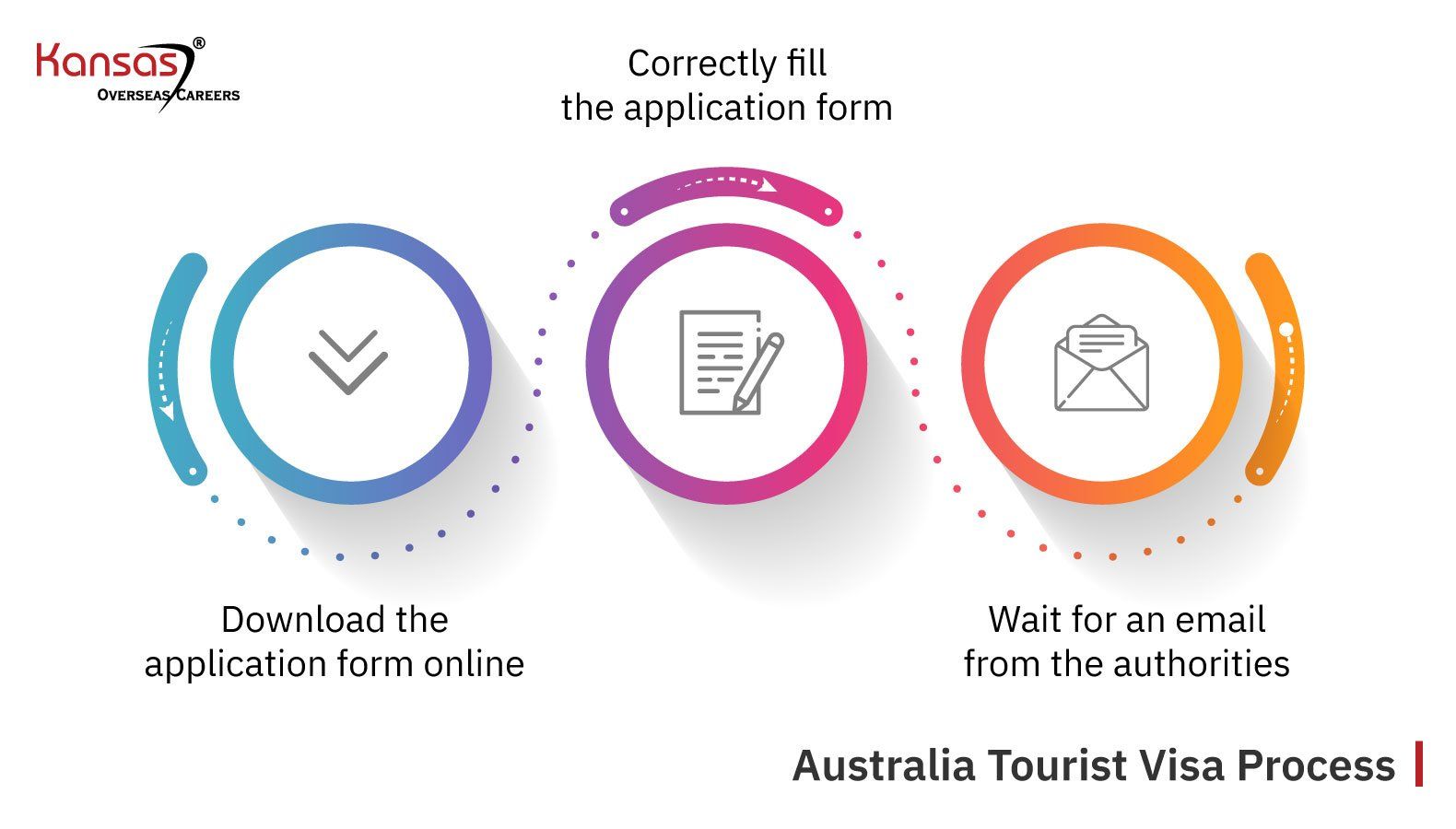 Step 1: Download the application form online
You can download the Australian ETA visa application form from the official government website of Australia.
Step 2: Correctly fill the application form
Make sure you fill the form with the correct details and attach authentic documents.
Step 3: Wait for an email from the authorities
This email will have your ETA visa, which will be linked to your passport number. Since you will not be receiving your passport in physical form, it is very important to not miss this email.
As you can see, applying for and receiving an Australia Tourist Visa is very simple. The entire process does not take long to complete. It is because of this that tourist visas are granted within a span of 48 hours, sometimes extending to up to 20 days.
Common Reasons for Refusal
There are several scenarios where your Australia Tourist Visa may get rejected. There are ways to anticipate this, and the following are examples of what to avoid on your application:
Inconsistencies: Even the smallest of inconsistencies may lead to visa rejection. The key is to make sure that nothing in your application contradicts each other. To make sure of this, check to see if the information on your application matches your submitted documents. For example, if you have an itinerary of 10 days, but mention that you only want to stay for 7 days, your visa could be questioned and rejected. Similar situations include failing to mention a relative who is sponsoring you for the trip, neglecting to mention health problems and so on.
An Invalid Passport: The passport details on your application form have to match the copy of the passport you have submitted.
Photographs that do not match the photo specifications: The photo specifications that you are supposed to follow must be strictly adhered to. These would be: only your head and shoulder must be included in the photograph, the background must be plain and you must have no facial coverings.
Birth certificates that are not genuine: Your birth certificate must be original and not tampered with.
Insufficient employment records: You need to provide an employment certificate that specifies your salary and the length of time spent on the job. You may also provide an acknowledgement from your employer on your being on leave. Your bank statements showing your salary credits must also be provided. This essentially proves that you are just visiting and have a job waiting for you back home.
Absence of invitation requirements: If being sponsored or invited, you must provide proof supporting this. This could include a letter of invitation, evidence of how the concerned person is related to you, and proof that they have sufficient funds to support you.
Financial Capacity not being shown adequately: They must receive sufficient funds that show you are not looking for employment abroad and own enough wealth to come back from Australia. You can show your daily average bank balance for the preceding three months to prove this.
Wrong Visa Type: There are a wide range of visas, so it is important to apply for the one best suited to your needs. You should not be applying under the tourist stream if you intend on staying for longer and studying a course. Reading the description of the visas is a good way to avoid complications with this.
Negative History with Previous Visas: If you have had bad history with your previous visits to Australia, this might be a problem. It is best to avoid situations like this entirely.
Criminal Track Record: You must have a clean police record, as Australia will reject your visa if they find you have a criminal record.
Contagious Health Conditions or Health Conditions that may be an expense to the system: If you have a health condition that is contagious and might spread easily, like HIV. Medical conditions like cancer may also cause problems for your application, as they may be a drain on the country monetarily.
Cost
The following table illustrates the costs of application.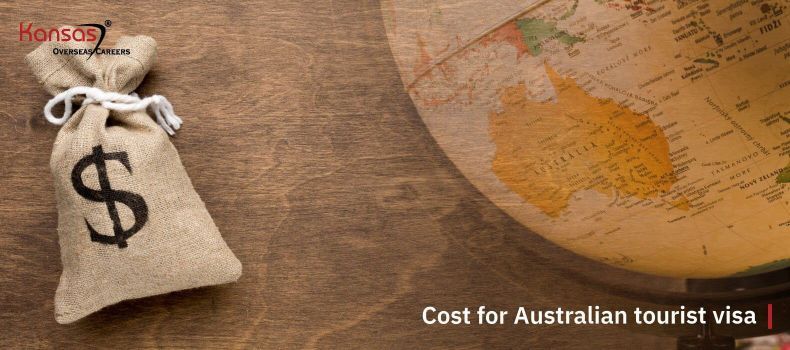 | | | | | |
| --- | --- | --- | --- | --- |
| Visa Subclass | Note | Non-Internet Application Charge | Base Charge | Total (INR) |
| Visitor Subclass 600 | 1a and 1b | Not Applicable | 140 AUD | Rs.7,067 |
| Visitor Subclass 600 – For Frequent Traveler | - | Not Applicable | 1,020 AUD | Rs.51,490 |
| e-Visitor | - | Not Applicable | Nil | Nil |
| ETA (Electronic Travel Authority) | 1c | Not Applicable | Nil | Nil |
Processing Time
The Australia Tourist Visa may take as little as 48 hours to be processed. On an average, 75% of its applications are processed within 21 days and 90% of its applications are processed within 34 days.
Conclusion
As you can see from the above, getting the Australia Tourist Visa is a simple process, as long as you have your application and documents in order. Visiting Australia for recreational purposes is a good reason to get your affairs in order so that you receive your visa at the earliest. Some things to avoid on your application are:
Inconsistencies

Mismatched Documents

Tampered Birth Certificates

Absence of Proof of Funds
For a perfect application that speeds up the process, book a free consultation with Kansas today!
Other FAQS
What will you do if you have a 'no further stay' condition on your visa?
If you want to contest this decision, you must apply to the consulate for the condition to be waived.
Which visa can I apply for to gain multiple-entry to Australia?
As a foreign national, you may apply for an eVisitor visa (subclass 651) to gain multiple entries to Australia. It cannot be extended.
Can I apply for the Australia Tourist Visa from my home country?
Yes, apply well in advance to avoid unprecedented delays.
Do I have to apply for a fresh visa or can my Australia Tourist Visa be extended?
You must apply for a Visitor Visa (subclass 600) if you want to stay on for longer. It is advisable to do this well before your current visa expires.