UK Visitor Visa, which is also called a Standard Visitor Visa, is a short-stay visa of the UK. It allows the visa holder to stay for a period of 6 months in the country.
This blog talks about the UK Visit Visa Requirements needed to visit the UK in 2023 and also covers all the imports aspects like how to apply, documents needed, costs and so on. Read along.
What is a UK Visitor Visa?
The UK Visitor Visa allows you to enter the country for several reasons. This visa allows you to stay in the UK from 6 months to 10 years, with a maximum stay of 6 months on each visit.
With a UK visitor visa, you can do the following activities:
Get private medical treatment
Visit the UK for holiday or sightseeing
Visit family or friends (family visitor visa category candidates)
Job-related activities (if you are coming under business visitor visa type) including:
Business meetings (business visa type)
Cultural events as a performer
Sports events
Taking part in research etc.
If you are coming under a student visa, you can do short term courses depending upon your visa validity period.
UK Visit Visa Requirements & Eligibility
7 Important Requirements for the UK Visitor Visa:
You need to show that you will return to your homeland after your visit

You need to have the financial ability to support yourself and your dependents during your stay

You need to show that you can afford a return ticket and any costs that can occur during your stay.

The dates you're planning to travel to the UK

Details of where you'll be staying during your visit

Your current home address and how long you've lived there

Proof that you intend to leave the UK after your visit is complete
Keep the following information handy:
How much your trip will cost
Your parents' names and dates of birth
How much you earn in a year
Details of your travel history for the past 10 years
Your employer's address and telephone number
Your partner's name, date of birth, and passport number
The name and address of anyone paying for your trip
The name, address and passport number of any family members you have in the UK
Details of any criminal, civil or immigration offences you have committed
How long can you stay in the UK with a Visitor Visa?
With a UK visitor visa you may stay in the UK for the following periods:
At most 30 days: If you are a traveler under an ADS agreement
Up to 6 months: If you are traveling for a family visit or tourism
Up to 11 months: If you are traveling for private medical treatment
Up to 12 months: If you are an academic completing a research project in the UK
What are the documents required for a UK Visitor Visa?
The below is the list of required documents you need to submit as UK visitor visa requirements if you want to travel to the UK:
An application form (VAF1A) with the GWF number.
Passport-size photo
Valid passport
Employment documents
Registration documents of business
University/college leave of absence documents on the institute's letterhead (if you are a student)
Bank statements of the last 6 months
Invitation letter from the family member or friend (if any)
Itinerary describing your travel schedule in the UK
Booking details of the hotel you are going to stay in.
How to apply for a UK Tourist Visa from India?
The following steps are required to apply to UK tourist visa from India:
Go to the website of UK Visas and Immigration.
Use your mail id and password to create a profile
Log in, fill in the visa application form
Sign in the declaration
Pay the concerned visa fee
Submit visa application
Take the print out of the visa application form
Take an appointment at the preferred UK visa application center
Attend the interview at the embassy
Submit all your supporting documents along with your passport at the embassy/consulate
You can either pick up directly or get the visa stamped passport from the mail.
What are the Costs for UK Visitor Visas?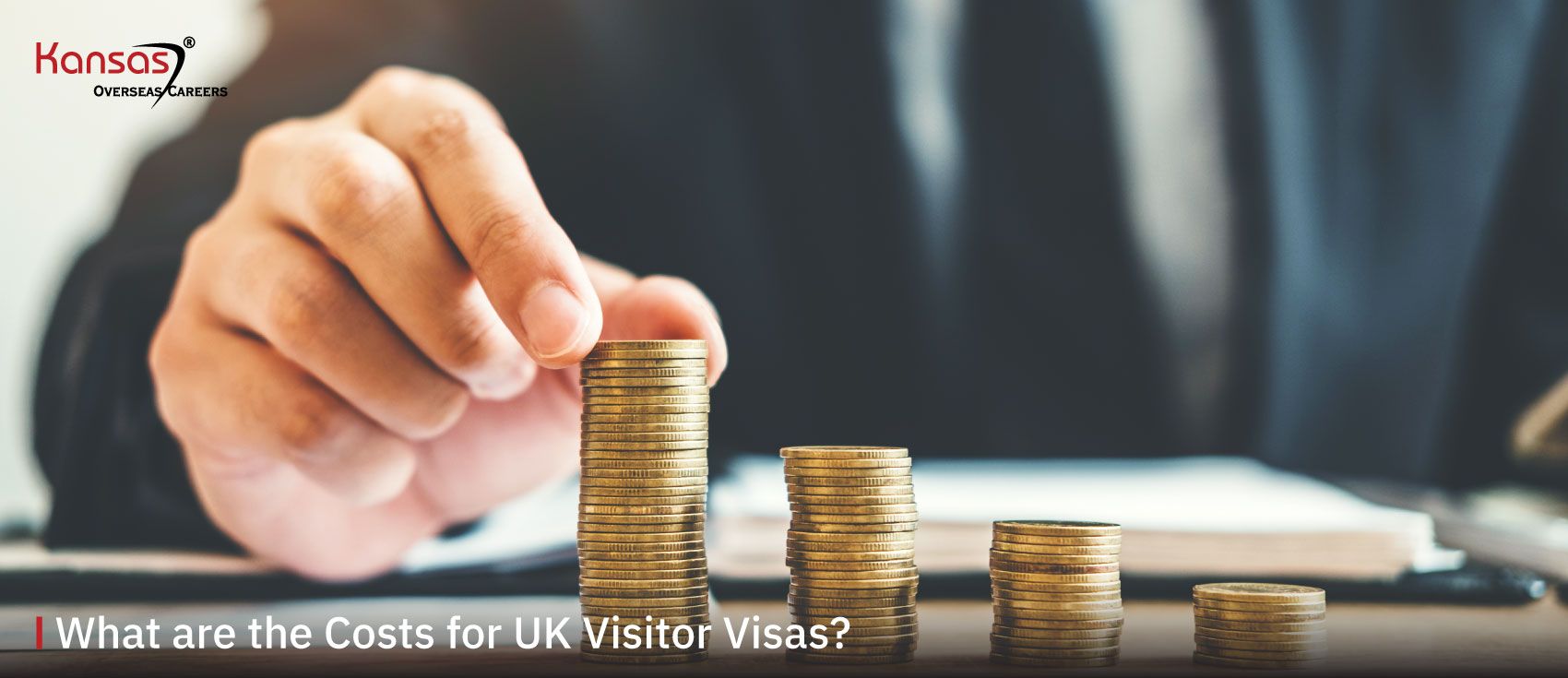 | | |
| --- | --- |
| UK Visitor Visa Types | Cost in INR |
| Single/Multiple Entry Short Term Visa (upto 6 months) | 9,084 |
| Single/Multiple Entry Long Term Visa (upto 2 years) | 34,519 |
| Single/Multiple Entry Long Term Visa (upto 5 years) | 62,631 |
| Single/Multiple Entry Long Term Visa (upto 10 years) | 78,600 |
| Visiting UK for Private Medical Treatment (upto 11 months) | 18,168 |
Processing Time for a UK Tourist Visa
It takes 15 days for Indians to get the UK visitor visa generally. If there is any special issue, it may take up to 30 days.
Other FAQs
How can you get a UK visitor visa?
To visit the UK, you need to:
Fill in the visa application appropriately
Pay the fees
Attend the interview at the visa application center
Provide all the documents asked of you
Need all the documents for entry clearance.
Can I get public treatment from UK hospitals?
No, if you are traveling to the UK to get medical treatment, you need to do so from private hospitals only. You cannot use public funds to get you treated.
I have a small issue regarding UK immigration. Whom should I consult?
You need to consult good immigration lawyers if you want to resolve your issues regarding UK immigration or residence permit or any European economic area related issues.
Can the visit visa be considered as a UK work visa?
If you get a tourist visa, you cannot consider it as a work visa unless you took special permission to work under a visitor visa by mentioning so in your visa application.
Do Indian passport holders come under non-visa nationals to the UK?
No, Indian passport holders need to obtain a visa to travel to the UK even if they want to go to the UK as tourists. You need to submit your visa application and process the visa application.
Can I track my application for a UK tourist visa?
Yes, you can track your application by giving details in "track your application" on the website, in which you submitted your visa application.
What are the payment methods to pay the visa fee? Can I pay it online?
Yes, you can pay the visa fees online. You can also pay the fees when you go to the application center directly.
Can I get a visa extension to a UK visitor visa?
In the below circumstances, you can get visa extensions:
If you are completing a research program: In this case, the maximum period of validity is 12 months.
If you are going through private medical treatment:you can get a 6 months extension to your visa.
If you are taking the PLAB exam: If you are taking the PLAB (Professional and Linguistic Assessments Board) test for the second time, you can get a 6 months extension.
Conclusion
Visit the UK and explore the unexplored landscapes, historic buildings and monuments. Make the best use of your UK tourist Visa and make your trip a memorable one.
Just remember that the basic requirements needed:
Top 7 Requirements for the UK visitor visa are:
Proof of return on the scheduled date
Proof of funds
Proof of activities (business or otherwise) you wish to participate
Intent to leave UK after travel is complete
Accommodation details during your visit
Travel itinerary
Proof that you can pay for your air travel
We at Kansas make it possible for you to increase your chances of Visa Approval by 4X.
How can Kansas help?
Kansas Overseas Careers specializes in Permanent Residency Visas, Work Visas, Study Visas, Temporary visas, and Dependent Visas to Canada, UK, USA, Germany, and Hong Kong.
Apart from these services, Kansas offers its clients personalized services such as:
Profile Evaluation:

Professional guidance based on an

in-depth assessment of the client profile to determine chances of visa success.
Documents & Review: Detailed, error-free documentation based on the visa type drafted to meet specific formats.
Dedicated Case Officer: A dedicated consultant to assist clients throughout the process.
Visa Filing: Kansas ensures that the visa applications meet all the standard requirements of concerned immigration authorities and governing bodies.
Test Preparations: Complimentary online courses are offered to help aspirants improve their Language Proficiency for important exams like IELTS, French, TOEFL, and PTE.
Visa & Interview: Guidance is provided for aspirants attending visa interviews along with verified documents.
Post-Landing Service: Kansas helps clients settle down in the new country with a comfortable stay after they have received their visas.
Additional services offered to job-seekers:
Resume Writing: Dedicated team of resume experts to craft the best resumes that meet prerequisites of immigration authorities and potential employers. This greatly improves their chances of selection.
Profile Marketing: Kansas is well-known for creating the best-in-class portfolios that boost applicant profiles in job-portals. And yes, this is a complimentary service!
Don't wait. Begin your visa application today!