Citizens from all over the world move to the UK every year with hopes of settling down with a dream job or exploring a promising business opportunity, or simply because they feel a connection to the place, they have been wanting to live in. Today the United Kingdom is one of the most popular destinations for a better life because it offers a great way to harness your potential and enjoy a dynamic new culture simultaneously.
Voices from all the corners of UK are recognized globally in the fields of arts, science, business, sports and politics.
Usually a long wait, an average of 5 years, the process will call for some patience and diligence. If you decide to take up residence in UK permanently, you will be rewarded with bright prospects.
We will discuss the eligibility criteria, the application procedure and the different routes through which one can apply.
PR in UK
Permanent resident status in UK provides any person who wants to live and work in the UK indefinitely an opportunity to do so. The interested person needs to acquire this permit in order to work or conduct business in the UK, without any time limits on their stay and immigration restrictions.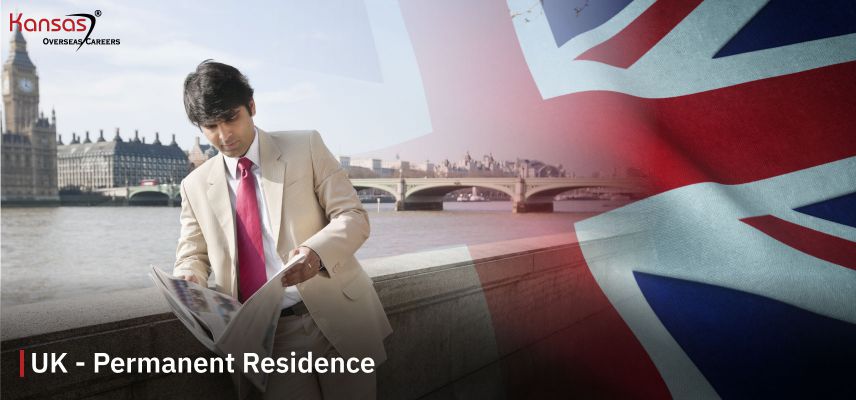 In accordance with current immigration rules, this status is granted exclusively to a person who does not have the Right of Abode naturally.
This permit can lapse if the person spends more than 2 years outside the UK continuously after being granted permanent residence in the UK.
What is ILR?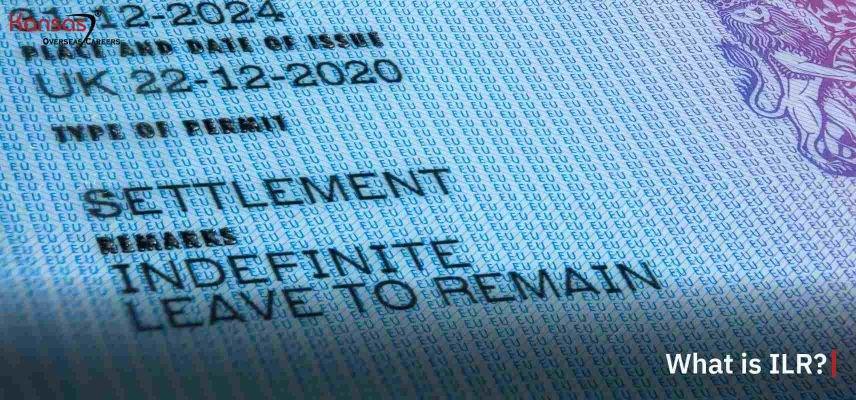 ILR (Indefinite leave to remain) is similar to a permanent residency (PR) in the UK. It grants an immigration status to the foreign nationals to live, study and take employment in the UK without any time limits or restriction.
Who can apply for PR or ILR?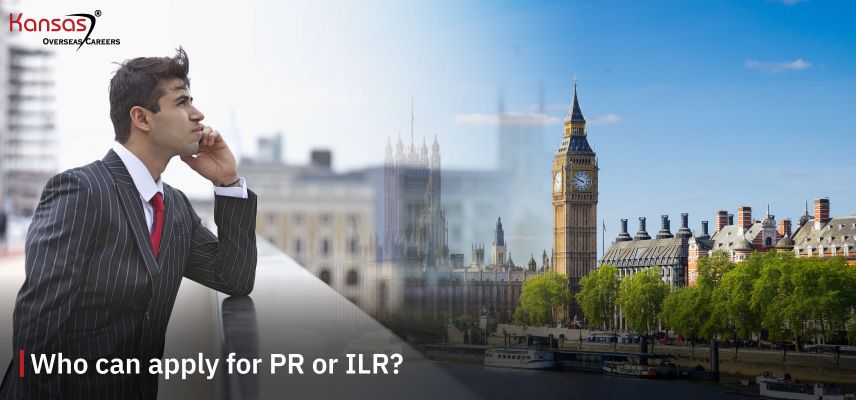 To get UK PR, it is required to live in UK for 5 years under one of the following categories:
Tier 1
Tier 2 of the points-based system: for the skilled professionals from overseas who has a valid job offer in United Kingdom
Businessperson
Investor
International students and Research Fellows
Representative of an overseas newspaper, news agency, PR agency or broadcasting organization
Private servant in a diplomatic household
Domestic worker in a private household
Overseas government employee
Self-employed lawyer or solicitor
UK ancestry
Highly skilled migrant under the Highly Skilled Migrant Programme (HSMP)
Retired person of independent means
Sole representative of an overseas firm
One can also apply for UK PR if you have a family member or a partner who is a British citizenship.
Eligibility Criteria
Applicant must be able to submit proof of living in the UK for a pre-set time duration, legally or otherwise corresponding to their granted visas. The following Table shows time period of stay in UK to be completed the stated categories:
| | | |
| --- | --- | --- |
| S. No | Various visas/ Conditions of Stay | Duration of Stay |
| 1 | Marriage or unmarried partner to UK citizen | 2 years |
| 2 | Lawful stay on any basis (long stay) | 10 years |
| 3 | Unlawful stay | 14 years |
| 4 | | 5 years |
| 5 | Investor, sportsperson, business owner, arts | 5 years |
| 6 | Ancestry | 5 years |
Eligibility for settlement as a family member of a UK Citizen
Applicant must be a partner of a UK citizen or of one permanently settled in the UK. He or she must be currently on a family visa (of 2, 5 or 10 years) as a partner or spouse the partner who is a British citizen.
Marriage
Current visa in the partner category is eligible if the applicant is married to a British partner or in a civil partnership or in a subsisting relationship though not married.
Living together
You must provide proof that you're living together and intend to continue doing so after you are granted residency. Evidence may take the form of joint bank accounts, a joint tenancy agreement and other official documents.
'Life in the UK' Test
It is compulsory to pass the 'Life in the UK' test. This test is designed in a simple manner to evaluate your knowledge of British life and assess your reverence and compatibility towards it.
English test
For applicants who do not speak English as their first language, this test is mandatory to prove fluency in speaking and understanding the language since it is the official language of communication in all sectors of British life. An educational qualification from a recognised UK institution is accepted as meeting the standards for this requirement.
Proof of finances
In case you have dependant family, your finances need to be in order as per the prescribed limits of the immigration system. Currently the funding expectations to support your family if you are on the 5-year route visa are as follows:
At least £18,600 a year in case of no dependents.
At least £22,400 a year in case of one dependent child.
Extra £2,400 a year for each child above the limit on one.
All children below 18 are a part of this income calculation scheme with the exception of children who are British or EU origin. The limits take into account total income for both partners.
No minimum earnings stipulation is given for 2-year and 10-year route. Proof of finances when submitted must validate the ability of the applicant to provide for their family without support from public funds of UK.
Permanent residence as a family member of someone settled in the UK
Spouse or partner must be settled in the UK on the basis of a work visa (Tier 1, 2 or 5 visa). Applicant must be married /in a civil partnership/ be in a relationship for at least 2 years to be eligible for permanent residence.
Eligibility for partners
You must currently be on a visa as your partner's dependent. If you received your visa after your partner was granted settled status, you will need to apply as a partner of a settled person.
If your current visa was issued before 9 July 2012, you must have lived with your partner for at least 2 years. This will go up to 5 years if your visa was granted on or after 9 July 2012.
When you apply, you must still be living together with your partner and intend to continue doing so. You should not be claiming benefits (accessing public funds) when you apply.
English Language and knowledge of life in the UK requirements also apply so you should make sure you satisfy these requirements before making your application.
Documentation:
Current Pay slips
Bank account statements
Address proof (like rent or lease contract etc.)
Council tax letters
Proof supporting calculation of an applicant's disclosed other sources of income, if any.
Appointment Letter from employer on company Letterhead with signatory authority stamp and date in case the applicant is a job employee.
In case of business owners, material apropos must be provided regarding registered business address, relevant valid permits etc.
Application Process
Carefully check all requirements for eligibility criterions and compile all the relevant documents to submit as proof. Provide access to your immigration history, with details of UK visas since your arrival.
Categories of application forms offered:
Select the one suitable to the applicant's personal background out of the two categories:
Set(O):
Applicable to partner of a UK citizen or the parent of a child settled in the UK.
Documents as proof of your legal relationship status:
Marriage / Birth certificate (as the case may be).
Documented Photo/ video proof with the said settled family member.
Set(M)
Applicable to immigrants living in the UK in any one of the above-mentioned categories.
Registration for family members of non-EU Immigrants in the UK
Non-EU immigrants can apply separately for each individual family member wishing to join them in different application forms. For minors and children under 18, the parent or guardian can submit the application on their behalf. Each case will be evaluated on independent merit for the residency registration if they fulfil all the eligibility requirements.
Applicants on Tier 1 or Tier 2 visa have the option of letting their family joining them in the UK, if each particular permit for sponsoring a spouse or dependent children is verified as valid.
Online Applications can be submitted with a copy of the downloaded application form filled with correct and verified details in all mandatory fields. A copy of the applicant's passport, biometric information, and the supporting documents for all information given must be attached along with it.
You can submit your application online. You will receive a response to your application within 6 months.
If you prefer to use the premium processing service, you can. You will receive an appointment where your application will be considered in person and you can get a decision on that day.
Cost
It takes £2389 for an individual application by post. Application in person fees might be slightly higher and the advantages of this method is that a decision is declared on the same day avoiding the 6 months waiting.
Processing
It will take around 6 months or more.
Permanent residence Visa application for EU, EEA Nationals or Swiss citizens
Visa applications for Permanent residence in UK are no longer being accepted from EU citizens, EEA citizens or Swiss citizens. If application has been made before 1 January 2021, it will still be considered but may take up to 6 months to get a decision.
All previously granted EEA permanent residence cards, that confirms the right of permanent residence in the UK for those who have exercised Treaty rights in the United Kingdom for a continuous period of 5 years, will not be valid after 30 June 2021.
Until that date, it can be used to apply for British citizenship and sponsor your partner's visa application if they're applying for a visa based on your residence
Living in the UK after 30 June 2021
For those who were living in the UK by 31 December 2020, it is possible to apply to the EU Settlement Scheme and if 'settled status' is granted, you can apply for British citizenship at a later date. Applications close on 30 June 2021.
Family members
Your close family members (spouse or civil partner, child, grandchild, parent or grandparent) can also apply to the EU Settlement Scheme. Your 'extended' family members (unmarried partner, brother, sister, aunt, uncle, cousin, nephew or niece) can apply if they have a UK residence card.
Applying for British citizenship
A PR document qualifies you to apply for British citizenship only after 1 year, provided you have lived in the UK at least 5 years just prior to the application.
However, if your husband, wife or civil partner is a British citizen, you can apply after living in the UK for 3 years
Conditions that apply in permanent residency
Your visa status expires if:
You spend more than 2 years outside the country. The pre settled status becomes void and you will need to reapply for it in case you want continuous residence in the country once again.
Any criminal offense is committed by the individual which would cancel the PR permit and could lead to deportation.
Permanent residency applications could be rejected if the social media handles of the applicant do not pass the fairness test. Immigration officers have the authority to verify the information provided by the applicants on the basis of data collected from the social media accounts.
FAQs
Why do I need to apply for a permanent residence in the UK?
Permanent resident status in UK provides any person with valid work visa or student visa to stay in the UK indefinitely. It is a lasting solution to avoid repeated paperwork and hassle of renewing visas to support a legal stay. It is an opportunity to acquire this permit to ensure your presence in the country is approved formally by the immigration system. You can also pursue higher education, work or conduct business in the UK, without any violation of immigration laws and without any pressure or deadline to leave.
Who is eligible for permanent resident status in the UK?
Permanent residence is usually given to persons living in the UK with a valid visa for at least 5 years and interested in continuing their stay for longer, often for an indefinite period of time. Another common reason to ask for this permit is if the applicant is married to a UK citizen and expects to remain in UK in the foreseeable future. For them, the acclimatisation stay period is usually shorter.
How do you apply for permanent residence in the UK?
Online applications can be submitted with a copy of the downloaded application form filled with correct and verified details in all mandatory fields. A copy of the applicant's passport, biometric information, and the supporting documents for all information given must be attached along with.
What happens if permanent residence in the UK expires?
This permit comes with a condition of lapse. If the person spends more than 2 years continuously outside UK after being granted permanent residence in the UK, his permit will expire. The whole terms and conditions have to repeated for a new application, including the period of stay starting from the person's day of return to UK. Earlier discontinuous period of stay will not be considered valid.
How to get PR in the UK for International students?
The UK is one of the best choices for pursuing higher education because it is student-friendly, amongst the leaders in almost all sectors and has 12 universities that list among the top 100 universities in the world. Securing admission in a UK University, getting employed with a full-time job in UK with a stable income, good moral conduct and no criminal record will help in securing the ILR or PR visa.