Saskatchewan is the newest destination with fantastic opportunities, lucrative careers, excellent quality of life and high educational standards for anyone who wishes to migrate to Canada.
One of the fastest growing economy among the many distinctive provinces in this nation, it is diversifying and progressing at an amazing rate. Innovative enterprises and projects are being sanctioned by the Canadian government taking great pride in encouraging transparent business practices and job security. There are 98,200 job openings forecasted for the Saskatchewan province alone for 2019 to 2023.
What is the SINP Program?
The Saskatchewan Labour Market has realised the need to keep up pace with scientific and technological advancements in the various industrial sectors and has adopted a liberal policy to promote skilled occupation employment offers. Job openings are expected to spike by 76% in this province.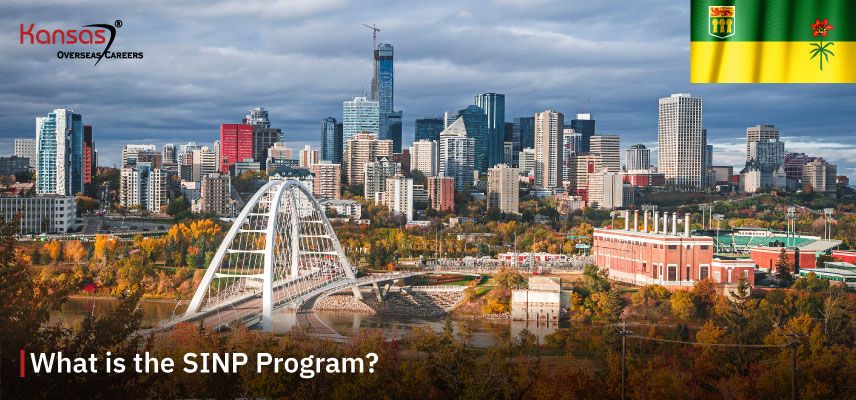 The key driver to hiring foreign workers with qualified training and related work experience is to ensure stability and better performance in its developing sectors. It has been a tedious task to replace most of the retiring workers and the future planners of the province are welcoming immigrants from around the world to settle down with permanent residence.
Saskatchewan Immigrant Nominee Program offers a smartly designed pathway to Canada Permanent Residency to aspiring Immigrants in this incredible Canadian province. As a resident here, you will live amidst pristine and beautiful landscapes, from vast golden prairie plains in the south to lucid lakes and peaceful boreal forests in the north. The spectacular northern lights will amaze you at night. You will feel safe among welcoming communities and thrive in an exciting environment.
What can motivate you to move to Saskatchewan?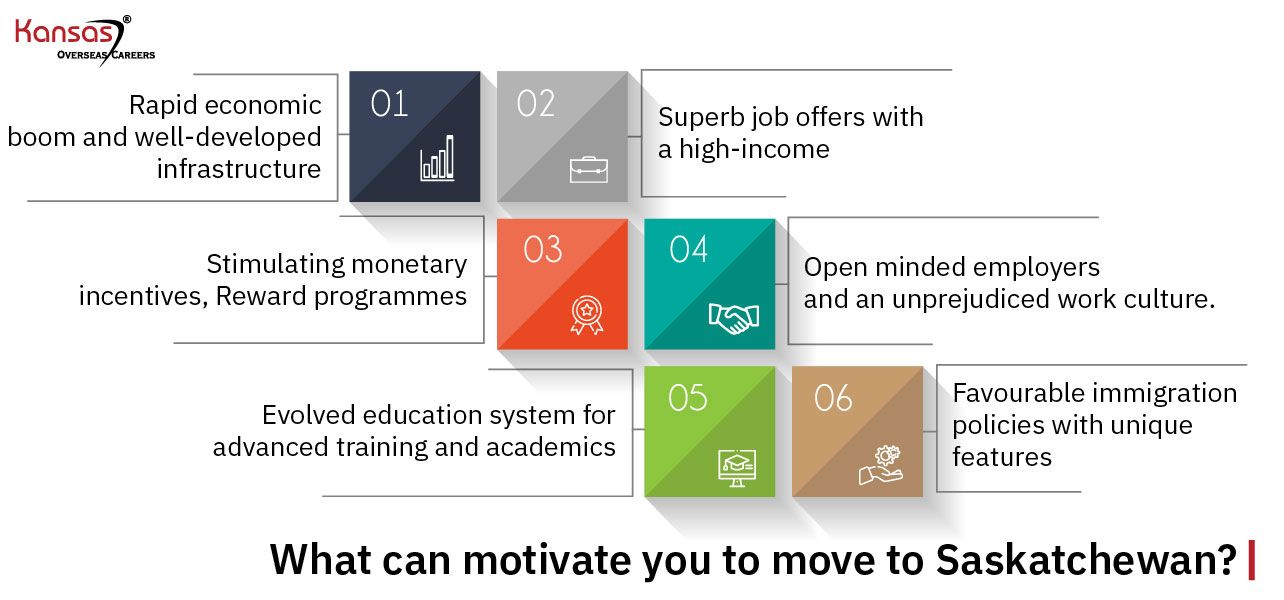 Saskatchewan province offers:
Rapid economic boom and well-developed infrastructure powered with the new millennial digital edge.
Superb job offers with a high-income range and excellent prospects of success.
Stimulating monetary incentives, reward programmes and employment insurances
Open minded employers and workmates supporting each other in an unprejudiced work culture.
Evolved education system for advanced training and academics
Favourable immigration policies with unique features like express entry stream, liberal policies for valid work permit and post immigration social integration support from reliable agencies.
Canada has always built a terrific reputation for embracing diversity in macro and micro level perspectives. Though it sets its own requirements and provides its own benefits to immigrants, it ensures that its unique policies encourage leadership, respect individual differences; embrace their unique gifts and use them to create ripples of change.
So, if you are planning to understand its immigration process and evaluate the benefits of choosing Saskatchewan as your new home, this article will surely give you a great lead.
What is the Saskatchewan Immigrant Nominee Program (SINP)?
SINP Saskatchewan's Immigrant Nominee Program is a points-based immigration scheme that allows the province to nominate non-Canadian candidates with skilled trade experience to the federal government for permanent residence (PR). Once approved, this gives them work permits to be employed in Saskatchewan in the career of their choice.
SINP board selects the most eligible nominee from an express entry pool where interested candidates must create their personal profile and submit their application form showing their interest in the program and in being granted permanent residency.
Why has SINP become so popular?
SINP is one of the most popular provincial nominee programs in Canada because it has been remarkably successful in delivering all its promises to the accepted program participants. Overseas skilled professionals who have been recruited through Provincial Nomination had a smooth transition to Canadian Permanent Residency without much hassle or long waits.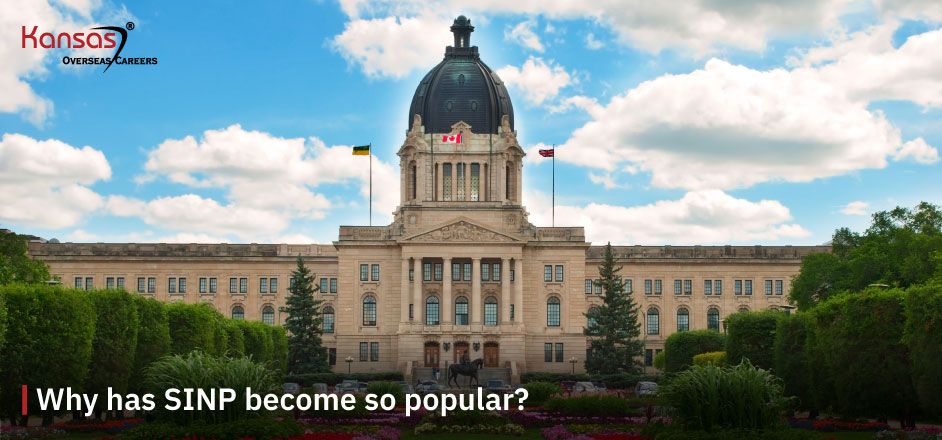 To facilitate the SINP candidates, the board has some identified some key streams that will help Immigrants receive the Provincial Nomination for Canada PR while targeting the best possible score on the point assessment grid.
Saskatchewan Immigration Streams for Provincial Nomination
Occupation in Demand (OID)
In the recent times, the labour market in Saskatchewan has faced some restrictions in growth due to low birth rates and the ageing population.
The (OID) list identifies the sectors which needs an augmented supply of work force. SINP Nominees should have their occupations listed in the OID list and meet up to the other eligibility criteria of the stream.
Express Entry Stream
Candidates who have registered profiles in the Federal Express Entry Pool can also apply for Saskatchewan PNP program.
SINP Board can access the Express Entry data online and evaluate the profiles to notify the federal immigration authorities about the suitable ones who has expressed an interest to settle in their province.
Once the applicants receive the nomination from Saskatchewan, they become eligible for an extra 600 CRS points in the express entry. These points ensure that the applicants get Invitation to apply (ITA) from IRCC (Immigration, Refugees and Citizenship Canada).
Saskatchewan Experience
It is for foreign nationals who already have an occupation and live in the province of Saskatchewan on a valid work permit or a temporary work permit. Graduates can investigate options with the Canadian Experience Class for federal options for permanent residency.
The sub-categories are:
Skilled Worker with Existing Work Permit
Semi-skilled Agriculture Worker with Existing Work Permit
Long-haul Truck Driver
Students
Hospitality Sector Project
International skilled worker
The main aim is to fill the gaps in Saskatchewan's labour market with foreign workers who meet the skill requirements and needs of the occupation in demand, through various employment offers and Saskatchewan Express Entry stream.
Business Immigration
Immigration refugees interested in promoting agriculture or starting a farming operation in Saskatchewan are expected to file their applications in this category.
Farm owners and operators, Entrepreneurs and International graduate entrepreneurs are invited to the province to increase the agro-output productivity of the region and harness the maximum potential from its abundant natural resources.
Different Programs Under SINP
For the 437 occupations profiled, SINP accepts applications under the following categories:
Major occupational groups that account maximum future job openings are:
Sales and Service trades in wholesale and retail
Transport and Equipment operators
Business, Finance and Administration
Saskatchewan also has many exciting job opportunities in Allied Sciences in Healthcare and Diagnostics and Imaging Technology, Agro-based research and retail management, manufacturing, architecture planning and Urban-scaled construction.
Students who graduate in post-secondary education from certified and recognised learning institutions in the region are highly eligible for a work permit

.

So

you can choose to work in Saskatchewan after graduation and gain valuable work experience required for citizenship Canada. You will gain higher merit points if you join the SINP express Entry pool in such circumstances.
With the increase in tourism and development of National Parks and Forest reserves, Canada has tapped into a tremendous potential in the Hospitality sector projects. There is a remarkable demand for professionals in the international skilled worker category with work experience in hotels, motels, B&B's, pubs, restaurants, theme parks, visitor's transportation and event management.
A range of jobs available requiring management experience or post-secondary education, training or apprenticeship training in social assistance and educational services.
Largely due to replacement demand, economic-driven job openings are forecasted for forestry, fishing, mining, oil, gas and agriculture that has easy eligibility like high school completion qualifications with on-the-job training options.
Eligibility Criteria
To qualify for the SINP, you need a minimum score of 60 on the SINP point assessment grid. Usually, a score of 65 points or above has a fair chance of consideration. SINP provides additional points (max 10 points) to bilingual International Skilled Worker applicants with English and French language abilities.
SINP Points Calculator Table
| | |
| --- | --- |
| Aspects | Points |
| Education and training | Maximum 23 points |
| Language proficiency | Maximum 20 points |
| Skilled work experience | Maximum 15 points |
| Connection to Saskatchewan labour market | Maximum 30 points |
| Special Merit | As per case profile |
| Age | Maximum 12 points |
| Total points | Maximum 100 points |
| Minimum Points Required: | 60 points |
Documentation for Saskatchewan PNP
Express Entry Profile Number and Job Seeker Validation Code
Language test scores such as:
International English Language Testing System (

IELTS

, GENERAL TRAINING)
Canadian English Language Proficiency Index Program (CELPIP)
Test d 'evaluation de français (TEF)
Education/Training Credentials (post-secondary education certificates)
Minimum 1-year, full-time, paid work experience in NOC O, A or B Skilled Occupations
Proof of previous employment and work experience credentials
Proof of professional status or Saskatchewan licensure
Permits and licensure (if applicable)
Proof of settlement funds and settlement plans
Close relative in Saskatchewan (if applicable)
Proof of Saskatchewan work and/or study experience (if applicable)
Identity proofs, valid passport,
Health and character certificates
Expression of Interest system (2019)
SINP's Expression of Interest (EOI) system encourages persons with skilled work experience to submit an Expression of Interest to enter the pool of eligible candidates wanting permanent residency in Saskatchewan.
Education Requirements for applicants in OID and EE sub-categories
Post-secondary education, training or apprenticeship comparable to the Canadian education system of at least one year in length.
Holder of a diploma, certificate or degree.
For education obtained outside Canada, it must be certified by educational credential assessment (ECA) from a designated organization.
Canadian Language Benchmark
Canadian Language Benchmarks, or CLBs, are not a test themselves. They are actually a standard used in Canadian immigration applications to describe 12 levels of language ability in Listening, Speaking, Reading, and Writing. A mandatory skill for foreign nationals who want to work, live or study in Canada, this is a Proficiency Merit scale to test their fluency in English or French. This ensures a smooth transition in the Canadian environment and it will help you communicate with the local people, find a skilled occupation and access services which are key to your survival.
Easy Guide for SINP Nomination
Stage 1: Express Entry Profile must be registered on SINP online portal. Be sure to select Saskatchewan for residence in the Province preference field.
Stage 2: Saskatchewan Immigration authority will conduct thorough scrutiny of your Express Entry Profile.
Stage 3: Post Profile Scrutiny your key documents in PDF format uploaded by you in the portal, will be verified.
Stage 4: Provincial nomination Id will be generated after verification of documents.
Stage 5: Permanent residency application can be filed by the approved nominee.
Stage 6: Expect Approval of Express Entry visa and PR permit for SINP nominee.
Conclusion
The following lists the benefits of being a SINP nominee:
Fast track overall Processing Time of SINP: 6 months or slightly more. PNP nomination approval itself is really quick with the right documents and skills, in about less than three months.
Canadian Language Benchmark (CLB) is extremely lenient with the score for language proficiency, only 4.5 bands out of 12 is required.
SINP applications have much less competition because very few people are aware of this fast-track system though many have applied for the Canadian visa for federal skilled workers and joined the long queue.
Since the Saskatchewan government takes the decision on provincial nominations, it is focused, prompt and well matched.
Job offer confirmation from Saskatchewan employer is not compulsory. Post-secondary education certificates and proof of work experience /recommendations in the relevant field are sufficient to secure SINP Nominations.
Affordable Application Cost of SINP: $300 only
Flexible Age limit: You can be eligible for SINP even at the age of 49 years.
To know more, book a free consultation with Kansas now!
Other Important FAQs
When SINP will open in 2021?
From January 21, 2021, Saskatchewan PNP invites 279 in first SINP draw of April 2021
What is the process after SINP nomination?
Once you confirm acceptance of the SINP's nomination within 30 days, IRCC will invite you to apply for permanent residence. You have 60 days to submit this next application.
Does Canada PNP guarantee Canadian PR?
A Provincial Nomination in Canada does not guarantee Canadian Permanent Residence or Citizenship Canada. There are statutory requirements that an individual must meet in regards to health, security, and authenticity of documents before CIC will approve the Permanent Resident status.
Why is the SINP points-based system considered so transparent/ helpful?
SINP uses the Expression of Interest (EOI) profile to help applicants showcase their skills and qualification. The points for EOI profile are calculated based on the factors of age, education, work experience, language ability, and their province connection and adaptability. There is a good chance that you will not only land your dream job in Saskatchewan but also find a way to prosper with your family.