Over the half-century, Canada has built an excellent reputation for welcoming immigrants into its many provinces; each having its own requirements and benefits.
In this quick read, you will learn all about the Saskatchewan Immigrant Nominee Program, its immigration process, and benefits. Read along.
What is the Saskatchewan Immigrant Nominee Program?
SINP is Saskatchewan's Provincial Nominee Program. This immigration program allows the province to nominate non-Canadian candidates with skilled trade to the federal government for permanent residence(PR) and work in Saskatchewan.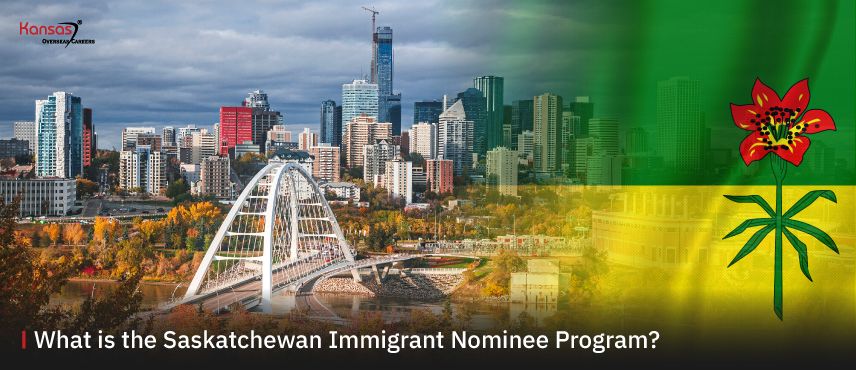 It has the following primary features:
It aims to fill the gaps in the labour market caused due to the ageing population and low birth rate.
The application gets evaluated on several factors such as education, occupation, etc.
What are the Different Programs Under SINP?
It accepts applications under the following categories: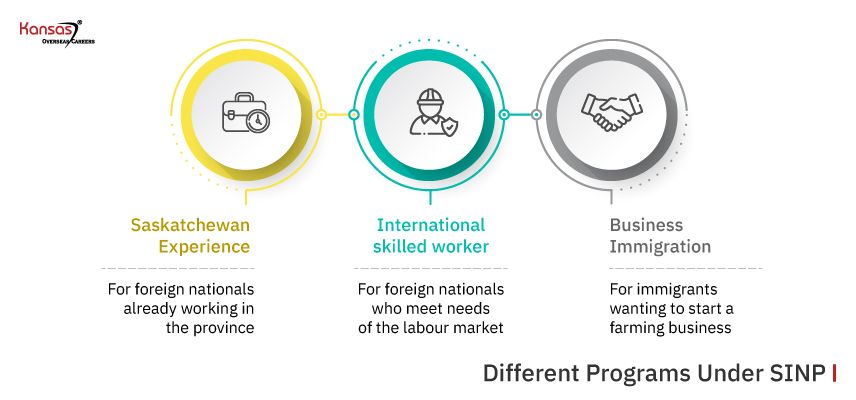 It is for foreign nationals who already have an occupation and live in the province of Saskatchewan on a valid work permit or a temporary work permit. This is further divided into subcategories.
The sub-categories are:
Skilled Worker with Existing Work Permit
Semi-skilled Agriculture Worker with Existing Work Permit
Long-haul Truck Driver Project
Students
Hospitality Sector Pilot Project
International skilled worker
The main aim is to fill the gaps in Saskatchewan's labour market with foreign workers who meet the requirements and needs of the desired occupation .
It encompasses these immigration streams:
Employment offer
Saskatchewan Express Entry
Occupation in demand
This category is for those immigration refugees who want to start a farming operation in Saskatchewan. It encompasses 3 immigration streams that target individuals willing to start a new business.
The sub-categories are as follows:
Farm owner and operator
Entrepreneur
International graduate entrepreneur
You can be eligible for SINP even at the age of 49 years.
What is the Eligibility Criteria for SINP?
To qualify for the SINP, you need a minimum score of 60 points. Here's how you can get this score:
| | |
| --- | --- |
| Selection Factor | Points |
| Education and training | Maximum 23 points |
| Language proficiency | Maximum 20 points |
| Skilled work experience | Maximum 15 points |
| Connection to Saskatchewan labor market | Maximum 30 points |
| Age | Maximum 12 points |
| Total points | Maximum 100 points |
| Minimum Points Required: | 60 points |
Note: Effective November 24, 2020, the SINP will provide additional points to bilingual International Skilled Worker applicants. Up to 10 points can be claimed by those with both English and French language ability.
Documents Needed to Apply for Saskatchewan PNP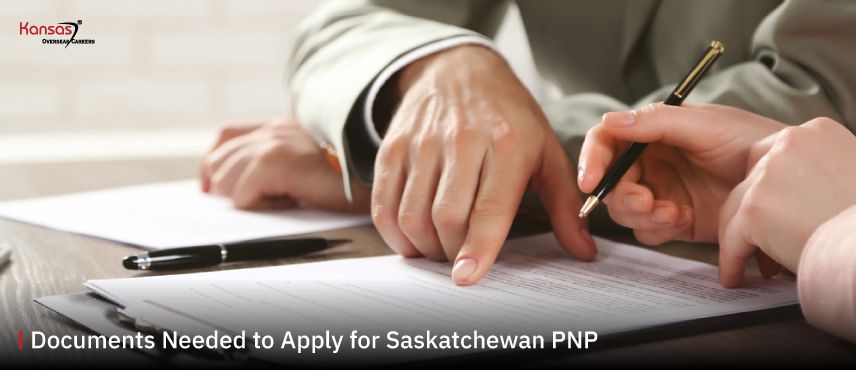 Express Entry Profile Number and Job Seeker Validation Code

Language test

results such as:

International English Language Testing System (IELTS, GENERAL TRAINING)
Canadian English Language Proficiency Index Program (CELPIP)
Test d 'evaluation de français (TEF)
Documents of you training and/or post-secondary education
Minimum 1 year, full-time, paid work experience in NOC O, A or B Skilled Occupations
Proof of Employment and Reference Letter
Proof of Professional Status or Licensure (if applicable)
Proof of settlement funds
Documents to prove family or close relatives (if applicable)
Proof of Saskatchewan work and/or study Experience (if applicable)
Identity proofs, passport, health and character certificates
How to Apply for Saskatchewan PNP Without a Job Offer in 2023?
Here's how you can apply for permanent residency without a job offer in 2023: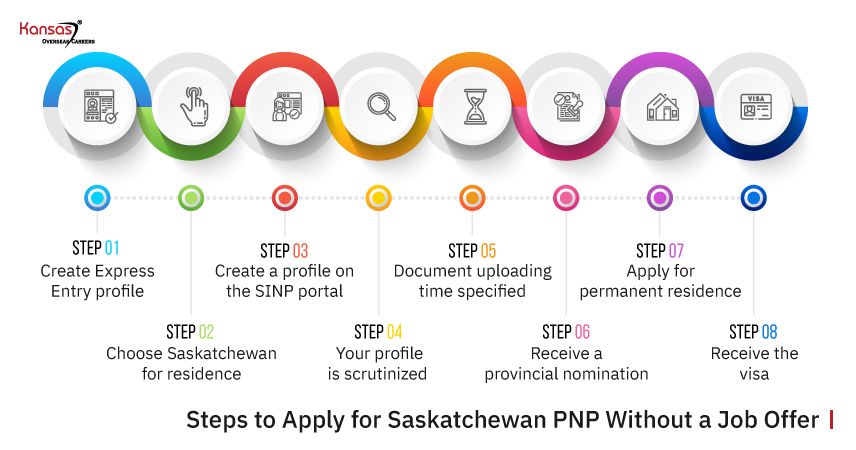 Step 1: Create an

Express Entry Profile.

Step 2: When asked about your preference for residence choose Saskatchewan.
Step 3: Create your profile on the online portal of SINP.
Step 4: Once you have completed all the formalities, it will be scrutinized by the authorities of Saskatchewan immigration.
Step 5: You will then be given a specific time to upload your documents in PDF format.
Step 6: If they find you suitable, they will provide you with a provincial nomination.
Step 7: Apply for being a permanent resident.
Step 8: You will then get your visa for the visas avenue
And now, you can move to Canada!
What is the Cost of SINP?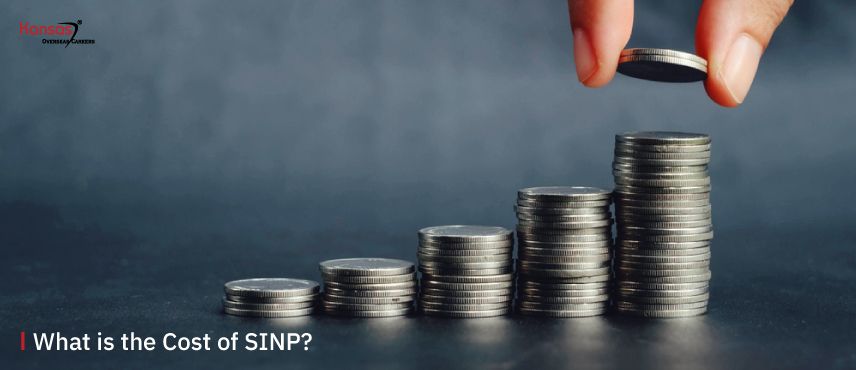 The application process of the Saskatchewan Immigrant Nominee Program (SINP) costs $300.
What is the Processing Time of SINP?
The complete application process usually takes around 6 months.
Other Important FAQs
Why is the SINP program one of the best pathways to get Canadian PR?
The key benefits of SINP are as follows:
You can get your PNP nomination in about three months only!
You need only

4.5 bands out of 12

in the Canadian Language Benchmark (CLB) for language proficiency.
The applications for SINP are significantly lesser in number as compared to the visa for federal skilled workers.
The government of Saskatchewan decides who should be nominated for immigration to the province.
You do not require a job offer letter from Saskatchewan. You should just have completed your post-secondary education and have work experience in the relevant field.
What is the Expression of Interest system?
In 2019, SINP implemented the Expression Of Interest (EOI) system. Anyone who meets the required criteria can submit an Expression of Interest to enter the pool of candidates. This system ensures that only eligible candidates get to apply.
If you're a skilled worker wanting permanent residency in Saskatchewan, you can easily apply to Saskatchewan PNP express entry.
What are the essential things you need to do before you move to Saskatchewan?
You must take a few things into account for a smooth transition.
1. Language Proficiency
It is always good to be fluent in English rather than merely fulfilling the minimum requirement. It will help you communicate with people, find a skilled occupation and access services.
2. Find a place to stay
It would be best to find a place to stay for the first few weeks before you find a permanent residence.
Why should you move to Saskatchewan?
Saskatchewan is among Canada's most popular provinces when it comes to encouraging the immigration of skilled workers. In the past 5 years, the number of people who have migrated there has skyrocketed. Are you wondering why?
Let's have a look at what this province has to offer:
Growth and development

A plethora of working opportunities with a good salary

Advanced education system

Favorable immigration policies
Conclusion
Saskatchewan Nominee Program is a points-based system that consists of an express entry pool where candidates can create their profile and submit their application to express their interest in the program.
The minimum requirements to be eligible for the Saskatchewan express entry are as follows:
You need to have at least

7 per band in IELTS

for the language proficiency test.
You must have completed at least one year of post-secondary education or training- comparable to the Canadian education system.
Your work experience should be in the same field as your educational qualifications.
You must have evidence of residence if you presently reside in Canada.
You must provide evidence of sufficient funds for settlement along with the settlement plan.
You require a minimum score of 60 out of 100 on the SINP

point assessment grid

.
Our experts at Kansas can help you move to Saskatchewan.
How can Kansas Help?
Kansas Overseas Careers is the best visa consultant in India with a high success rate. Served 20K+ customers and over 3K+ active cases.
You can expect a one-stop solution for all your visa needs from profile evaluation, documentation, application drafting to post-visa services with Kansas.
Our services include, but are not limited to:
Profile Evaluation: Based on your unique profile history, we make matches with the visa eligibility requirements, and advise you with the visas you must apply for.
Test Preparations: We offer complimentary online training to help you improve your Language Test results in IELTS, French, TOEFL, and PTE.
Visa Filing: Kansas ensures that your visa application meets all the standard requirements as per the immigration authorities of the country that you are applying for.
Procuring documents: Help you arrange documents needed before applying for a visa.
Professional guidance: Be it providing you with interview training, French/English courses or working samples for resumes, cover letters or assisting with application forms, medical or police clearance certificates - we will always be there for you.
Dedicated Case-Officer: We offer personal assistance and a single point-of-contact between the company and you, throughout the process
Visa & Interview: We inform you about all the do's and don't when attending a visa interview and also keep all your documentation ready for you.
Post-Landing Services: We help you settle down in the country after you've received your visa. These services are specifically customized as per your requirements.
Don't wait. Begin your visa application today!