If you are an aspiring student thinking about pursuing higher studies in countries like US, UK, Australia and others, then this is the time to choose the right option to help you achieve your dreams. As a part of the visa application process, you need to prove your English proficiency, especially if you are from a non-English speaking country.
For your application to stand any chance of being accepted, your English language skills must be impressive enough to back your other academic merits. You have to research the most suitable option for your abilities since there are many English tests which are available for this purpose.
You can consult the immigration website of the country in which you want to study and go through the options provided for such tests. A really high score that marks you as "Superior English" category of applicant is what you need to succeed. IELTS and PTE are the two most popular tests and we will take a quick survey of these, to help you make an informed choice about the best test for you.
Based on experience and feedback from numerous test takers, we will consider 16 key aspects of comparison that will give a clearer picture while choosing an appropriate test.
What is the IELTS test?
Trusted by corporates, organisations and governments worldwide for its fairness, reliability and gold standards, IELTS is recognised as an impartial mode of evaluation for all test takers, without any bias about their nationality, cultural background, gender or special needs.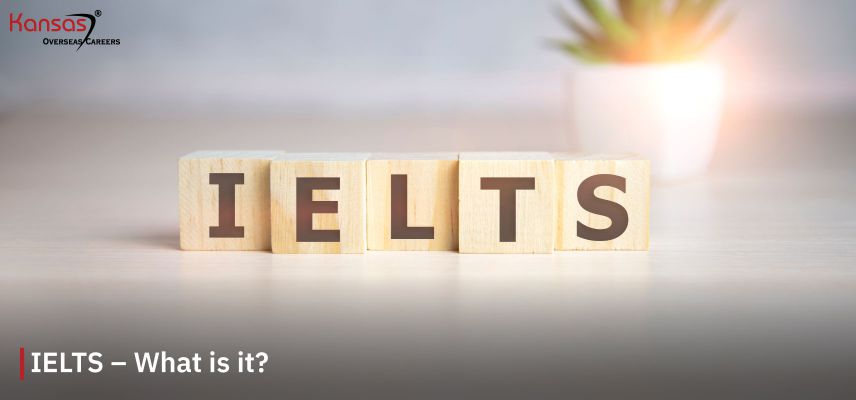 The IELTS Advantage:
Accurate assessment, in a monitored, consistent and secure environment.
Clearly defined Test criteria.
Certificated examiners/ panel of language specialists, with substantial relevant teaching experience
General topics of testing, easy to understand questionnaire format, a fair chance to answer maximum questions.
Practical approach, focus on daily communication abilities.
Choice of 2 test types: academic and non-academic
Unique opportunity of a one-on-one, face-to-face speaking test that recognises the human aspect of your communication skill and not just grammar or content of the answers.
Extensively researched diversity sensitive test designs for candidates from different cultures and origins.
Double marking system to standardise significant differences in writing, speaking, reading and listening scores.
Reassessment option by senior examiner.
Strict confidential verification test taker's identity
Unique test versions - test takers can never get the same test twice
Printing Test Report Forms on security-enhanced paper
What is the PTE test?
PTE is a trusted path for millions of students. PTE is extremely popular standardised English test for student for academic purposes and migration applications across the world. It is known for its unbiased testing and unique advantages.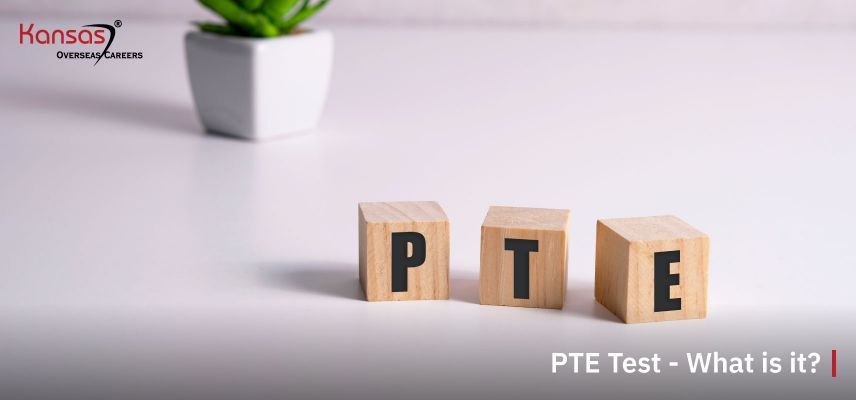 The PTE Advantage:
1. Artificial intelligence based Unbiased Evaluation
Your English language skills are assessed by an algorithm checking out a substantial number of previous responses eliminating any form of human bias.
2. Fast results
PTE uses market leading scoring technology, to give incredible fast results, typically within just 48 hours of taking the test in more than 350 test centres in over 70 countries.
3. Free Unlimited score linking
PTE proudly send your scores to as many organizations as you like, without an additional fee which helps in fast-track acceptance for study and migration applications globally.
| | | | |
| --- | --- | --- | --- |
| S.No | Key Aspect of Comparison | PTE | IELTS |
| 1 | Test Authority | Pearson PLC | British Council, IDP: IELTS Australia and Cambridge Assessment English. |
| 2 | Global Acceptance | Select universities and governments but popular in many countries around the world. | Wider range of acceptance. More number of universities and governments worldwide enlist this language test in their website. |
| 3 | Format | Computer based | Options available: Paper based or Computer based |
| 4 | Structure | Evaluates English communication skills based on AI algorithms | Evaluates English communications based on human assessment. |
| 5 | Test Duration | 3 hrs, Single sitting same day | 2 hrs 45 mins. Usually 2 sitting. Speaking Test on a different day. Interactive session with Examiner. |
| 6 | Convenience | Preferred by those who have digital proficiency | Preferred by those who excel in traditional methods of communication. |
| 7 | Results | 2-5 days | After 13 days |
| 8 | Validity | 2-3 years | 2-3 years |
| 9 | Price | INR 13,300, USD $160 | INR 14,000, USD $185 |
| 10 | Cancellation / Refund | Cancel 7 days prior to test. Partial Refund after deductions | Cancel 5 weeks prior to test. Maximum refund after deducting a small fee. |
| 11 | Assessment mode | Automated. Speaking scores are often low because the machine cannot understand all. | Manual. Writing tasks are tough to score. |
| 12 | Scoring Transparency | Fixed marking pattern. Easy to master with guided practice. | Human assessment, following strict guidelines. Not predictable. |
| 13 | Difficulty | Reading section is tough | Writing section is tough |
| 14 | Accuracy | Fairly accurate | Fairly accurate. |
| 15 | Preparation material | Official Mock Test. Gives an accurate estimate of scores and areas to improve. | Resources available. |
| 16 | Test date availability | Very high demand. Bookings full 2 months in advance. | Very high demand. Bookings full 2 months in advance. |
A Comparative Study: PTE vs IELTS
1. Test Authority:
PTE Academic test: Run by Pearson PLC, world's leading British MNC for publishing and education. Headquarters: London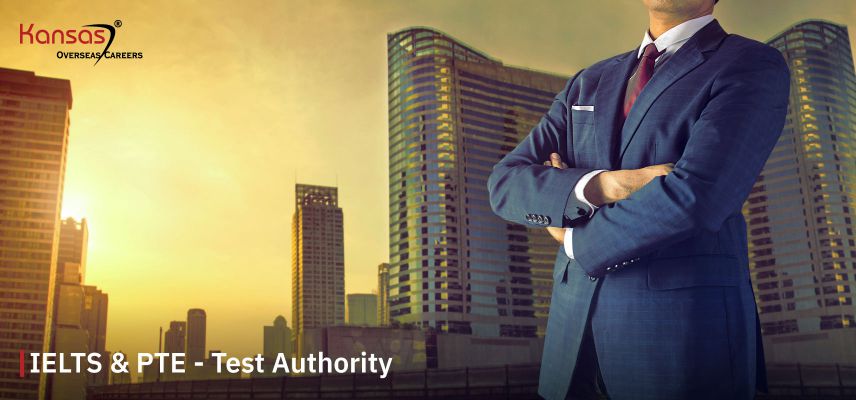 IELTS : Jointly conducted by the British Council, IDP: IELTS Australia and Cambridge Assessment English.
Both the IELTS and PTE are run by credible institutions with many years of assessment expertise and experience.
2. Global Acceptance:
IELTS scores are accepted in more than 140 countries and with more than 10,000 organisations for study, work or immigration visas (including UK, Australia, New Zealand, USA, and Canada).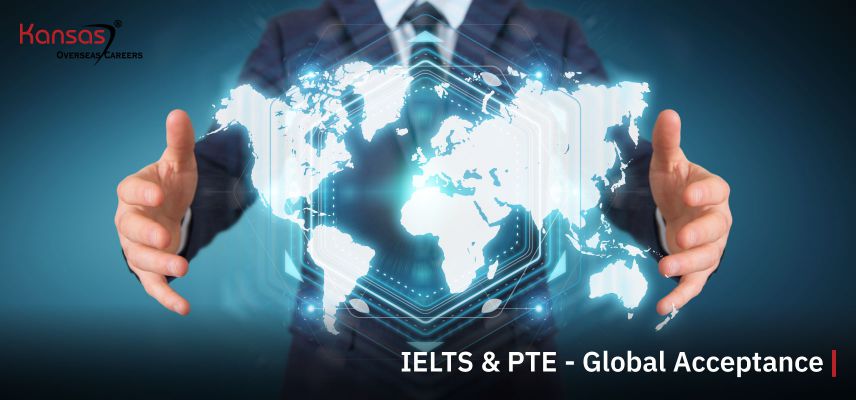 PTE Academic scores have similar global recognition, (including prestigious institutions such as Harvard Business School, INSEAD and Yale) especially the Australian /New Zealand Immigrations.
Both are equally prestigious, Check with the suggested list of English tests in the university or immigration websites before you select a test.
3. Format
PTE computerized tests range from MCQs to essay writing, reading out aloud to choosing an appropriate word. Select correct options, type out your answer or speak your answer into a headset. Caution: Not a choice for slow typers.
IELTS, usually is a standard pen and paper-based exam. It also offers computer-based tests for those who are not too comfortable with writing on paper or have poor handwriting.
PTE seems to be a popular choice for the new generation who find it easier to express themselves on a digital platform. A keyboard is a clear preference over a pen today.
4. Structure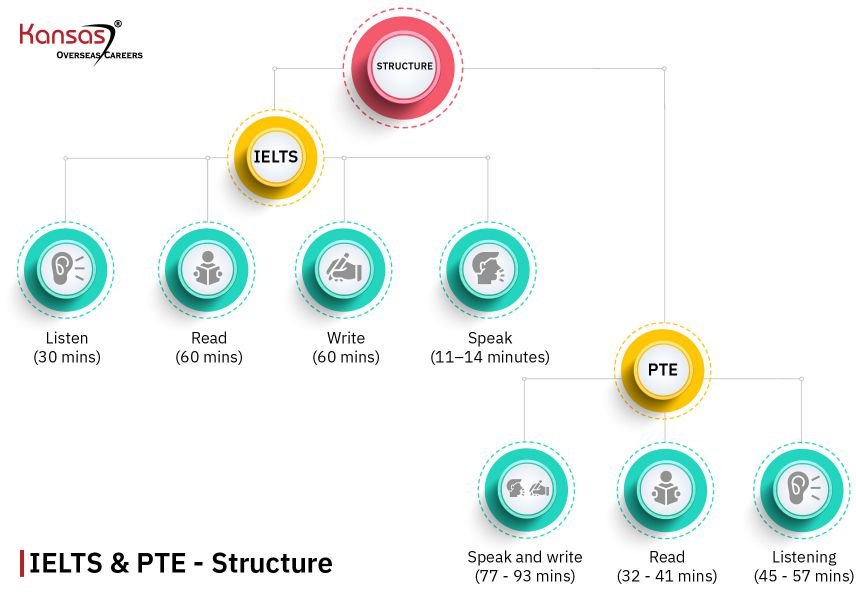 IELTS has 4 sections:
Listen (30 mins)
Read (60 mins)

Write (60 mins)

Speak (11–14 minutes)
PTE Academic has 3 sections:
Speak and write (77 - 93 mins)

Read

(32 - 41 mins)
Listening (45 - 57 mins)
5. Test Duration
IELTS Time: 2 hrs 45 mins.
PTE Time: 3 hrs (short optional break 10 mins)
The PTE test is completed in a single sitting of 3 hours. IELTS speaking test can be scheduled anytime within 7 days which is often inconvenient for test takers who are working on a tight deadline for immigration and university admissions.
6. Convenience/Ease of Attempt
IELTS writing sections are difficult because of higher literary standards. PTE Reading sections are challenging due to the demands of the excerpts but more so because a regular reading habit has gone missing from our hectic life.
PTE automated scoring system help map the system's expectations. With some speech coaching sessions, even a person with moderate speaking skills can score very high.
IELTS is better for those who consider speaking skills their strong suit. Conversations with a real person creates a better impression than having a chat with an AI.
7. Declaration of Results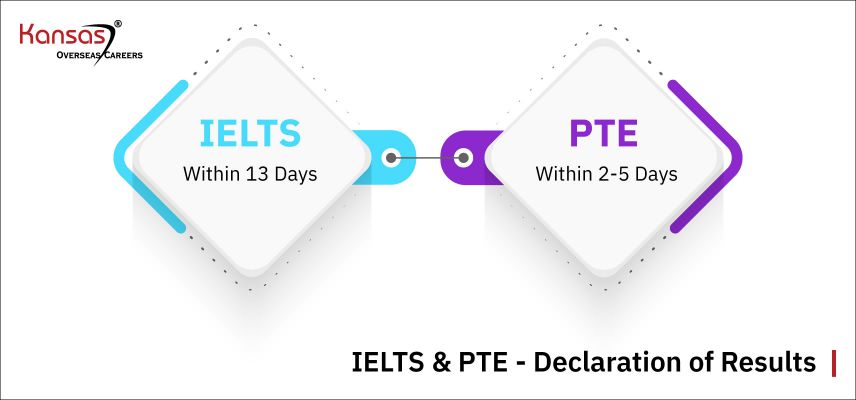 IELTS results: Within 13 days
PTE results: Within 2-5 days
PTE delivers quick computer tabulated results.
8. Validity
2 years as per PTE and IELTS websites. Both gain equal merit.
9. Price
Standard price range for both with minor variations as per the country.
PTE India– INR 13,300 IELTS India– INR 14,000
USD $160 USD $185
Both tests cost the same.
10. Cancellation, rescheduling and refunds
Both tests allow postponing or cancelling the booking but charge a small fee (approx. about 25% of the test fee). For a refund you have to present proof of reason for cancellation like medical issues, bereavement or hardship/trauma.
IELTS allows changes 5 weeks before test date.
PTE Academic allows changes up to 7 days before the exam.
PTE Academic is more flexible and gives more time till the exam for unavoidable change of plans.
11. Assessment mode
Pearson has developed proprietorial automated software for PTE assessment. Test takers feel less stressed/anxious because there is no person judging their performance while they are trying to answer. Question formats are typical, there is no scope for any human bias in the scoring.
IELTS encourages test takers to react in a real-life simulated situation. They have to communicate with persons and not computers. After all, the test is to establish your mastery over the English language in practical situations. They use specialized examiners who grade your writing and speaking tasks so that your views and interactions can be evaluated at their articulative level.
Both PTE and IELTS have fairly accurate scoring systems and efficient assessment criterions. Standardised results uniformly reflect the test takers abilities. PTE is reported as easier to score since the tests are algorithm based and has a high predictability factor.
12. Scoring Transparency
IELTS guidelines and scorecards are transparent and simple to understand. PTA use complex algorithms to calculate the score and do not reveal this to anyone.
IELTS markings are clearly defined and final scores are easy to predict.
13. Level of Difficulty
Both tests have challenging components in different sections.
PTE is easier to attempt. No ambiguity in computerised questions.
14. Accuracy
Both tests Scoring parameters are very well defined.
PTE is highly accurate in the writing section, but not so much in the speaking section. Pronunciation scores are often low in PTE speaking module. But can be tackled with speaking coaching that PTE offers.
IELTS, test takers report writing section assessment involves firm scrutiny. Test-takers who were unhappy with their scores were given the option of reassessment and some have been revised with leniency, giving better scores.
PTE since no one has the time or energy to apply for reassessments!
15. Preparation material
PTE preparation material is limited. Official online mock tests give a perfect guide about what to expect in the test.
IELTS has online free and paid preparation resources available. But no Mock tests. This could lead to many reattempts, more expenses and more time before you can have satisfactory scores.
PTE official scored mock test give test takers an extra edge.
16. Test Date Availability
Both tests are in high demand and booked months ahead. Pre- plan 6-7 months in advance to avoid disappointments.
Conclusion
The most important factors to help you choose your exam, have been outlined here with clarity and fairness in the table below. When you take the exam, let your individual preferences guide you. Believe in yourself and prepare well. Remember it is not only the test you choose, but also your foundation of good English that will fetch you high scores and bring you that one step closer to realising your dreams.Other Important FAQs
Which test is better if I speak English with an accent?
IELTS is better since they have specially trained evaluators, conversant with all standard varieties of English accents, like North American, Latino, Indian, British or others.
What test is a smarter choice if my writing is better than my typing?
If you are not comfortable typing, then PTE-A or IELTS on computer might not be the right choice for you. Choose paper-based IELTS and your answers can be handwritten.
Can I move forward, skip questions in the test and come back to them later?
In PTE Academic you can only navigate forward through questions after you correct mistakes because there is no coming back. For spoken answers, you are only able to record your response once. IELTS, on the other hand, gives you the option to navigate back and forth through the questions, even within the different modules of Listening, Reading and Writing, giving you the flexibility to correct your answers and improve your score.
If I want the test scores just for visa purposes, which test should I take?
IELTS offers an Academic English test along with a General Training test that is designed for migration purposes. For immigration to Australia IELTS is your fair choice because IELTS Australia is a co-owner of the Test Authority and the scores will carry more weightage.