The USA visas are a big deal, and a B1/B2 visa is not easy to get if you don't have all the correct elements in your application.
In this post, we outline the documents required , the process, cost, top-asked questions and how to create the best possibility for a positive outcome. Read on.
1. What is a B1/B2 Visa?
The B1/B2 visa is a short term visa for people who want to travel to the United States for business dealings along with some leisure time. The maximum validity of this visa is up to 10 years.
While a US B1 visa is solely used for business travel, the B1/B2 visa can be used for both business as well as for tourism and leisure purposes.
The B1/B2 visa is also called B2 visa or US Visitor visa.
2. When to apply for a B1/B2 Visa?
For Business
You or your company have to negotiate a contract or invest in the US-based business.
You need to settle an estate in the US.
You need to participate in or attend conferences, meetings, events, seminars, etc.
If you want to participate in a meeting with a US business consultant
Personal Reasons
Going for a short trip or vacation in the United States
Taking a tour of the US comprising of several states
To attend social events like charity shows, health, and fitness events, etc.
Receiving Medical Treatments in hospitals as well as private clinics.
To attend concerts, live events, etc.
Visit a friend or a relative living in the States.
3. What are the Requirements of a B1/B2 Visa?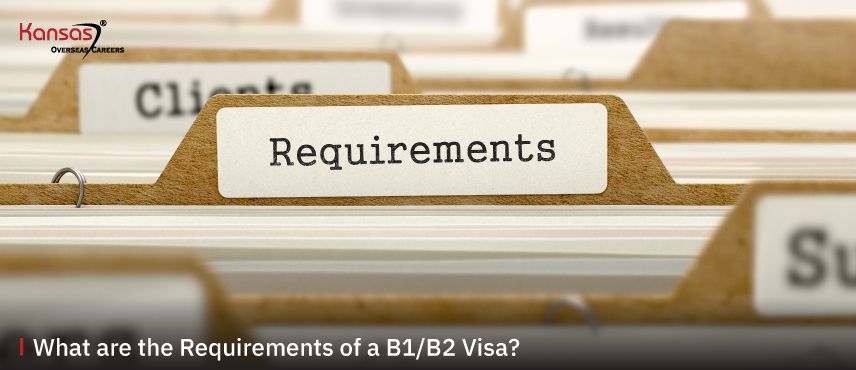 Have strong home ties- well-paid job or business.
Have a solid reason to visit the US.
You should present your purpose of visit clearly in your application and show sufficient proof of it.
Your intention should not be to live in the States.
Show evidence that you gave enough financial resources to cover your stay in the country.
Sign a statement accepting that you intend to get back to your home country.
4. What are the Documents Required for B1/B2 Visa?
Passport: It should be valid for at least six months post your applied period of stay.
Digital Photograph: You need to submit a passport-sized digital photograph. Your face should be clear, and your features shouldn't be distorted.
Travel itinerary: If you have already completed your travel arrangements, you need to share the details
Resume or CV: You would need to submit your educational qualifications, work experience, and a resume.
Date of previous travel trips to the US: If you have previously traveled to the States, you need to share the details of the last five journeys.
Additional Information: Your purpose would define if you'd need to provide any additional information in the online application.
Documentation plays an important role in the process of getting a B1/B2 Tourist visa for the US.
Get an expert to ease this out for you!
5. How to Apply for a B1/B2 Visa from India?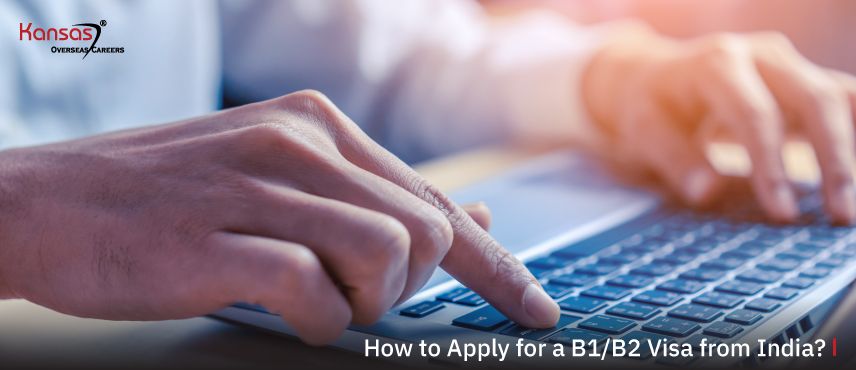 Step 1: Complete the DS-160 form online
This includes:
A confirmation email
10-digit barcode
Take a print out of the confirmation page.
Step 2: Pay the visa application fee
Application fee is USD 160 (INR 11,832 Approximately). This is non-refundable.
Step 3: Schedule an appointment
You will need to schedule two appointments online:
With the Visa Application Center (VAC) for your Biometrics and photograph
With the Consulate or Embassy for your visa interview.
What you must carry to the VAC interview:
Your passport number
The CGI reference number of your Visa Fee receipt.
The ten-digit barcode number from your DS-160 confirmation page
All supporting documents
Note:
The Visa Application Center (VAC) is also known as Offsite Facilitation Centers (OFC), or the BioVisa or the Biometric Visa.
It is better if you keep a two-day gap between your appointment at the VAC and the US Embassy.
A digital photocopy of you will be taken at the VAC. Get it stamped by them.
Step 4: Attend the interview at the Consulate or Embassy
Visit the U.S. Embassy for your visa interview.
What you must carry:
You must bring a printed copy of your interview appointment letter
Your DS-160 confirmation stamped by VAC
One photograph taken within the last six months
Current and old passports.
All other supporting documents
Note:
You will know if your visa is approved or denied right away, soon after the interview.
If your visa is approved, your passport will be courier to your home address within a few days.
If your visa is denied, you can take your passport home.
6. What is the cost of a B1/B2 Visa in India?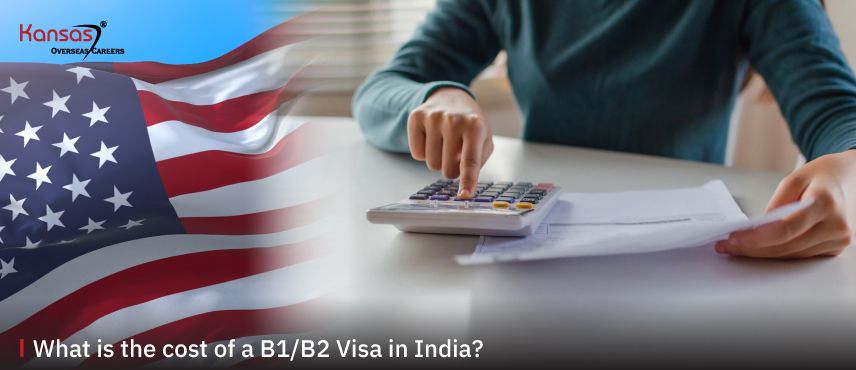 The application fee for a B1/B2 visitor visa from India to the USA is $160 (INR 11,832 Approx). You'll have to pay an additional fee for hiring a consultant's services.
7. Standard processing time for a B1/B2 Visa
Visa Type

Processing Time

B1 visa

Few weeks to 2 months

B2 visa or

the B1/B2 visa

Few weeks to 2 months
8. Most asked questions for the For B1/B2 Visa
What is the purpose of your visit?
What do you do?
Who is going to

sponsor your trip?
What is your annual earnings?
For long are you planning to be in the US?
Why can't you attend the meeting/training online ( for B1visa)?
The interview questions may vary depending on the reason for the visit. You can know the most asked interview questions based on your profile and the answers you need to give by speaking to the experts at a nominal fee.
Our team will prepare you for the interview, fill out your application form accurately and suggest the documents you need to carry.
Other Important FAQs
How many times can you enter the US on a

B1/B2

visa?
B1/B2 visitor visa allows for multiple entries in the US. That means you can move out and come back to the States as many times as you want or need.
Can a person work on a

B1/B2

visa?
No, you're only allowed to visit the US temporarily without receiving any monetary benefits for workers with this visa. It's specifically available for people looking to visit the US on a short trip for entertainment or business purposes, as discussed earlier.
Can the

B1/B2

visa holder apply for a green card?
No, the B1/B2 visa holder can only travel around the US, attend meetings, and carry out personal work.
Who issues the US B1/B2 Visa?
The Ministry of Foreign Affairs of the United States government issues the US B1/B2 visa electronically.
Conclusion
B1/B2 Visa is a short-term, business visa
The ministry of foreign affairs issues this visa.
It allows for multiple entries.
The application fee is $ 160.
It is used for business, tourist, and personal purposes.
Are you planning a short trip to the US? We can help you with the visa process!
Why Choose Kansas Overseas?
Kansas Overseas Careers is the best visa consultant in India for guidance on visa for the US.
Our services include, but are not limited to:
Profile Evaluation:

Based on your purpose of travel, profile history, and current travel policies, our experts offer you guidance on the visas you can apply for.

Visa Filing: Kansas ensures that your visa application meets all the standard requirements as per the immigration authorities of the country that you are applying for.
Documents & Review: Our team of experts will assist you with all the documents you need to apply for a visit visa.
Visa & Interview: We help you prepare with the best answers and assist you with the documents to be presented at the time of your interview.
Dedicated Case Officer: We assign a case-officer who will guide through every step of the process. This way, you will always have a point-of-contact, when in doubt.
Post Landing Service: After you've received your visa, we help you settle down in the country with a comfortable stay and also offer other customized services.
Avoid any delays or chance of visa rejection by having India's To 3 Visa Consultant by your side!