United Kingdom is a major globalised economy, ranking fifth in the world. In the last few decades, amazing opportunities for working in the UK has emerged with the latest innovative technologies, expansion of scientific research and world-class management.
For Indian nationals wishing to live and work in the UK it is a golden opportunity towards the career of their dreams.
Though earlier UK's immigration system was restrictive, in the new millennium, UK government is focusing on improving their competitive edge, and are inviting skilled professionals to work in the UK under the Tier 2 visa program and the Skilled Worker Visa (Points-based system).
Under the TIER 2 program, skilled workers from countries like India whose occupations are listed on the Tier 2 Shortage Occupation List, can apply to work in the UK on a long-term basis and advance their professional aspirations in a stimulating environment.
Entrepreneurs, investors and exceptional talents are given extra preference in this visa category. The applicants must not be from EU/EEA/EFTA nations because the employment protocols are different for citizens of those countries.
The visa service is available at all UK consulates and designated visa service centres where the visa application form can be collected and submitted for processing with necessary supporting documents.
Popular Professions on the list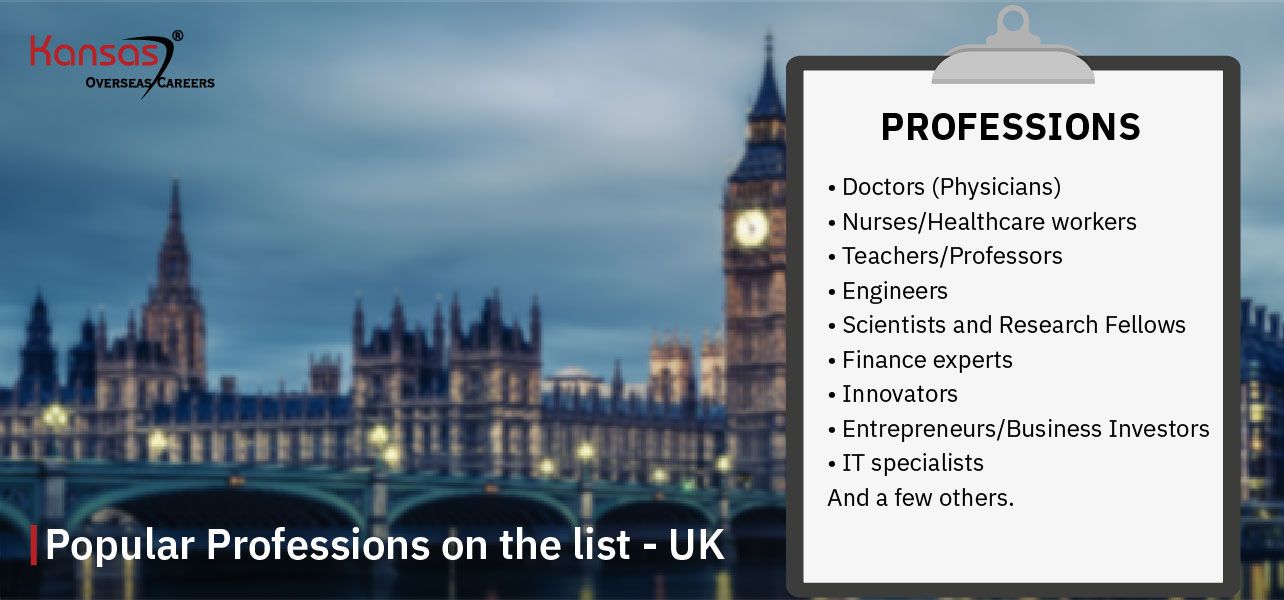 Doctors (Physicians)
Nurses/Healthcare workers
Teachers/Professors
Engineers
Scientists and Research Fellows
Finance experts
Innovators
Entrepreneurs/Business Investors
IT specialists
And a few others.
Scope of UK Work Visa for a Skilled Worker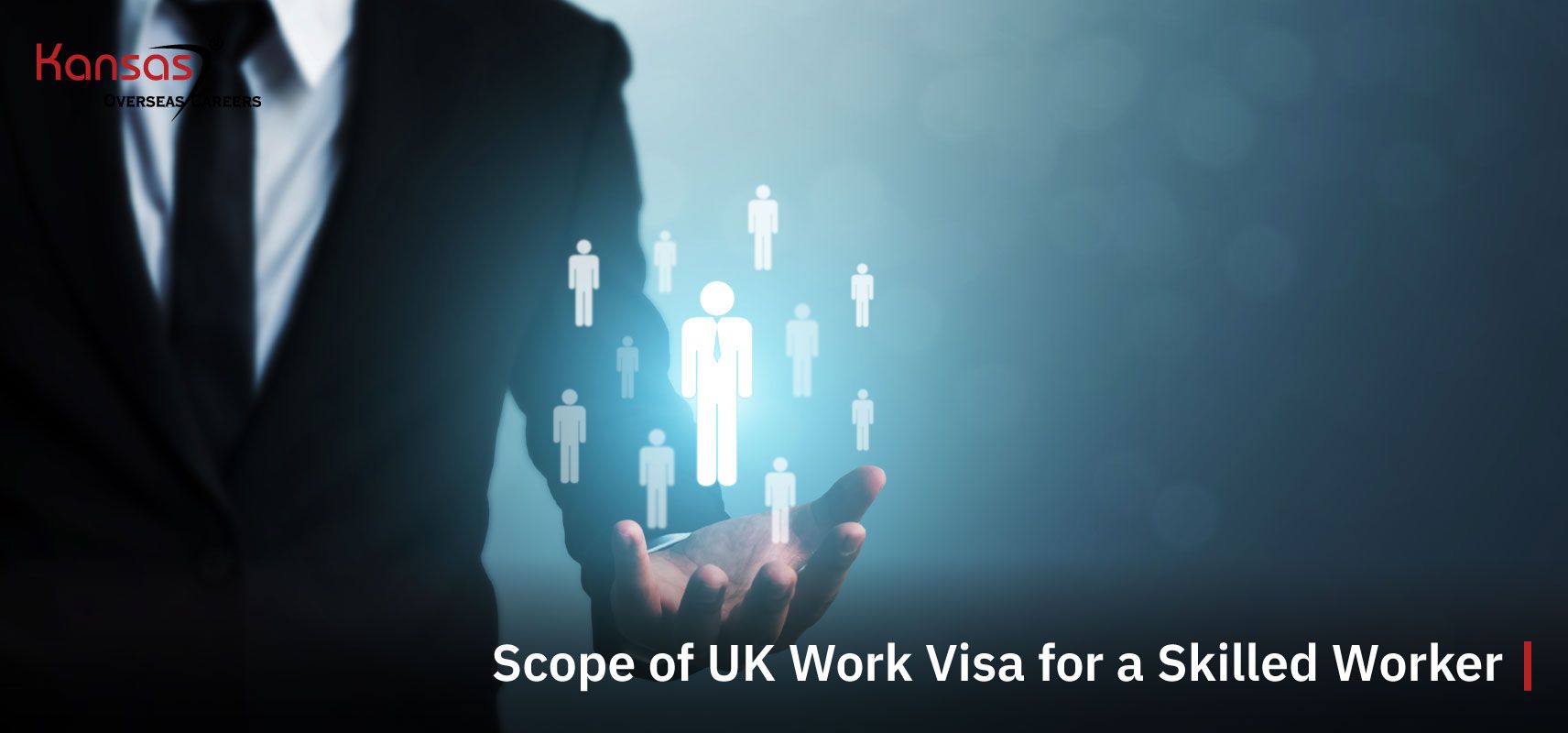 Work and pursue higher studies in UK
Bring family members to UK. (apply for a spouse /dependant visa)
Travel freely to and from UK. (You will require a separate Schengen Visa if you want to travel to Schengen countries and can be applied for while in UK.)
Validity
Maximum of 5 years. It can be renewed before it expires with proper documents.
Recommended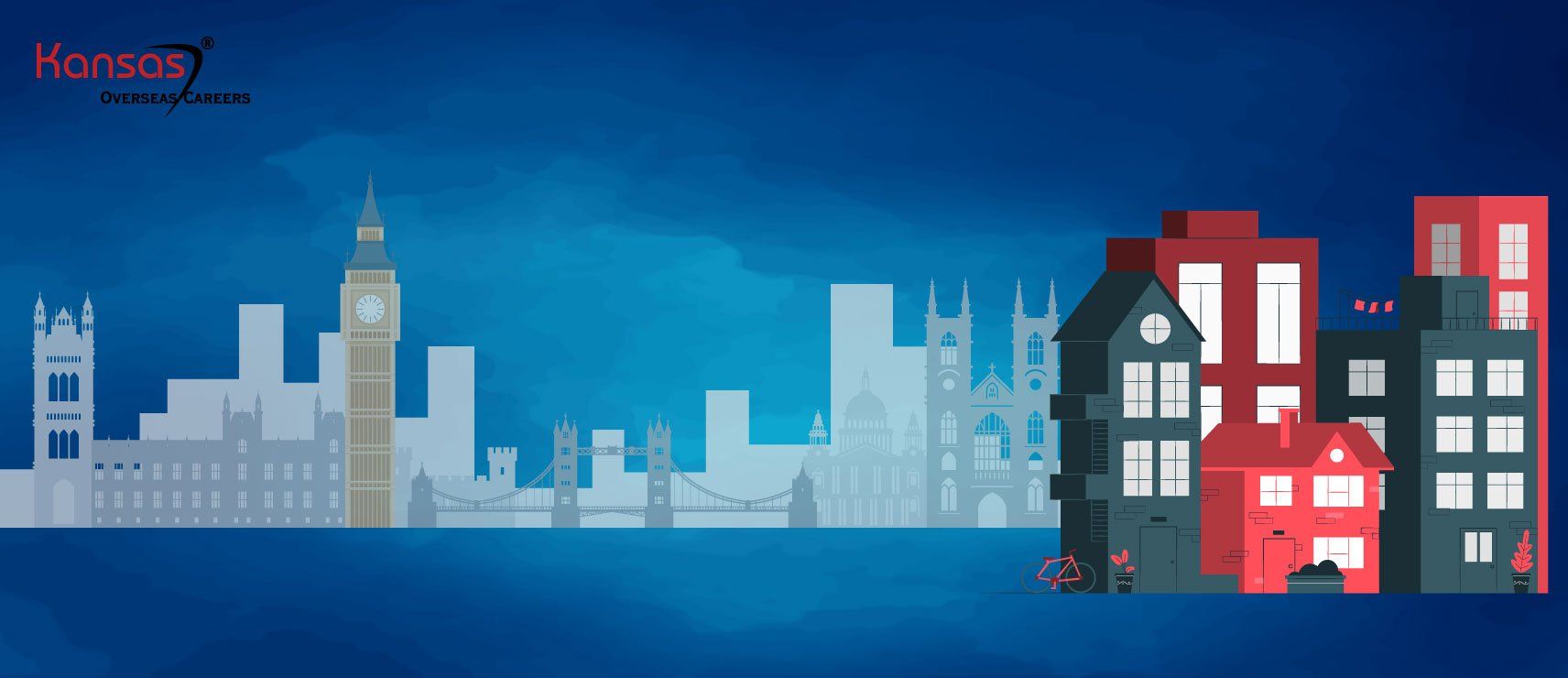 UK Permanent Residence - A Complete Guide
Processing time
Apply 3 months prior to the appointment date mentioned in your job offer letter. Once you successfully clear the Visa Interview, the visa approval decision is finalised within 3 weeks. Recently the UK government has fast tracked many applicants who have occupations in the Shortage Occupation List, reducing the processing time to a bare minimum.
Eligibility
The five tier, points-based UK Visa Application system was phased in between 2008 to 2010. Applicants must score a minimum of 70 points for their application to be considered.
The eligibility assessment criterions are:
Professional qualifications
Future expected earnings as per recommended standards
Valid UK work permit
Job offer letter
Licensed UK employer's Sponsorship
Ability to communicate fluently in English
Present funds in your bank
Salary requirements for this visa Your job offer letter must state a salary of a minimum of £25,600, or the specific salary requirement or 'going rate' for the listed occupation.
Indian students holding a Tier 4 visa or a student visa very often apply for this visa category as a post study work visa and later upgrade it to permanent residency,
Recommended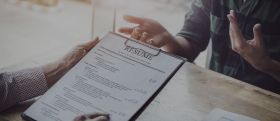 Resume Writing Services Offered by Kansas
Work permit
Work permit applications directly from individuals is not considered. Your employer in the UK must apply on your behalf, clearly stating the nature of your work, the area of your expertise and the time you are expected to stay in UK to complete your goals. The type and length of your permit will depend on these details.
Convince your employer to recommend you as a highly skilled and qualified foreign worker who can add value to the growth and productivity of the UK nation.
Visa Type
Tier 2 (General) Visa / Skilled Worker visa
Exclusively meant for skilled foreign nationals who are Non-EU citizens applying for an employment visa with proof of offered employment in UK, specifically related to a profession on the shortage occupation list
Must have certificate of sponsorship from a licensed UK employer
The work you plan to do in the UK must be directly related to the declared work profile of your sponsor organization.
If you plan to switch fields you will have to reapply under the right occupation category or do the necessary transfer of permit paperwork, as advised by the immigration authority.
Tier 2 visa also provides options for professionals in special situations
Tier 2 Intra-Company Transfer Visa: For transfer workers employed in companies who are based in UK as well as other countries.
Tier 2 Minister of Religion Visa: For ministers of religions within a religious organisation and who has a registered UK Chapter.
Tier 2 Sportsperson Visa: For coaches and sportspersons who have excelled in achievements in Sports or has unique skill or knowledge that can improve the performance of British individuals participating in sports/fitness.
Tier 1 (General) Visa
If you are a current visa holder who has UK permanent residence permit, that is, you have permission to stay ('leave to remain') in the UK., you can apply to switch from your current visa to a Tier 1 (General) visa. This is offered to persons who are already staying in UK and not applicable to any other immigration categories.
Tier 1 (Exceptional Talent) Visa
To apply for the visa in this category, you must be endorsed as an internationally recognized leader or emerging luminary in your field in science, humanities, engineering, medicine, digital technology or arts. You cannot be an EU citizen.
Representative of an Overseas Business visa
Granted to sole representative of an overseas company planning to set up a UK branch or a wholly owned subsidiary for an overseas parent company
Granted to an employee of an overseas newspaper, news agency or broadcasting organization posted on a long-term assignment to the UK
Domestic Workers in a Private Household Visa
Granted to a domestic worker in a private household if your employer is legally permitted to stay in UK for the duration of your employment contract. You have to submit proof of employment with your present employer for at least 1 year.
Documents Required for the UK Tier 2 Visa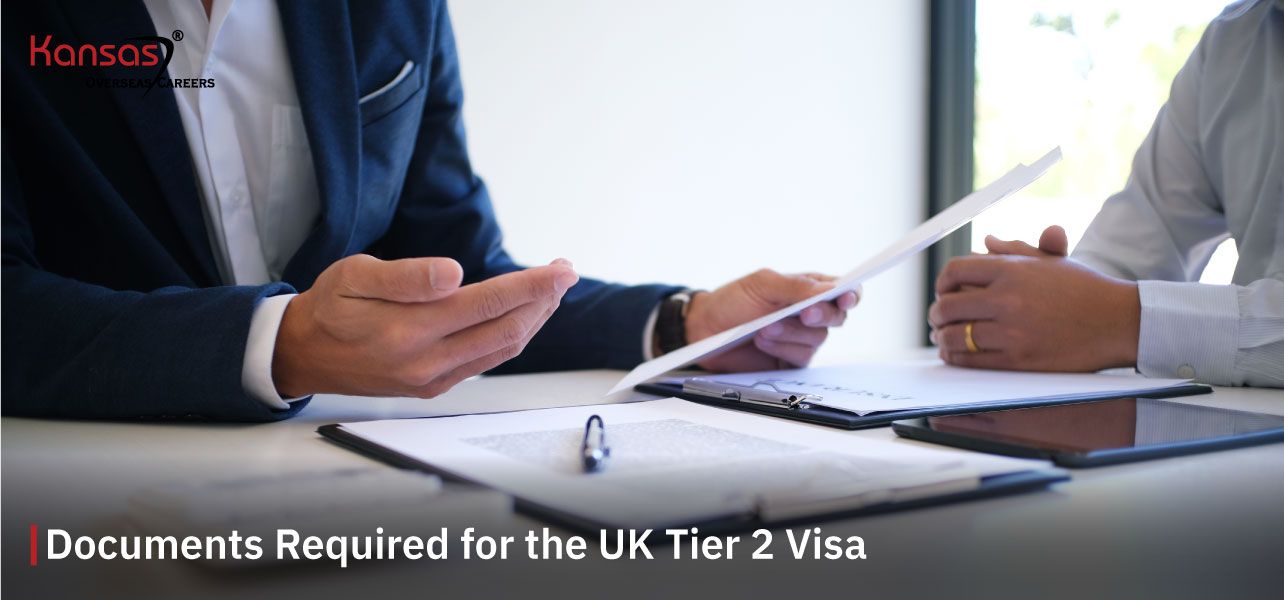 Certificate of Sponsorship / Job offer letter from licensed UK company.
Academic/ professional certificates
Current employment details
Commendations / certificates for outstanding achievements.
Current Salary slip and bank statements of last one year.
Sufficient maintenance funds for the principal applicant and his dependants (if any).
A valid passport with travel history/immigration visa stamps etc
English Language Proficiency Test scores and clearance Certificates from a recognised Test Authority
NOC on Criminal records after police verification
Birth and marriage certificates.
National Insurance number, travel and health insurance details.
Other supporting documents
Conclusions
Earning prospects are very high in UK with multiple jobs, working double shifts, part times and overtimes. Augmented incomes, longer holidays, free healthcare, high standards of working environment with a Monday to Friday work culture. This makes UK an ideal workplace. British employers employ a diverse workforce for greater creativity, as innovations and ideas from different perspectives and cultures are always considered invaluable.
Other Important FAQs
How much is the Visa fee for a work visa for UK?
The standard Visa fee for a Skilled Worker visa ranges from £610 to £1,408. You might be asked to pay the healthcare surcharge of approx. £624 per annum.
What is the age limit for a UK working visa?
You can apply if you are aged above 18 years on the date of application.
Can I leave the UK while my visa is being processed?
Under the new UK immigration rules, if you apply for a UK Visa while in the country, you cannot travel outside UK because you will have to keep your passport with the immigration office throughout the application and verification process.
Which UK companies are more suitable to help me with my worker visa?
You need to have an employer who has a sponsor licence to hire workers from outside the UK. This will be beneficial to gain more points when you are applying for a visa.
How can I convert my UK tourist visa to a work permit?
It is not possible to switch a UK visitor visa to a work permit unless you can prove yourself to be a prospective entrepreneur or an exceptional an innovator independently able to secure funds for setting up business in UK. However, there is a scheme called working holiday visa or the UK Youth Mobility Scheme visa (Tier 5) which is available for young people who would like to live and work in the UK for up to two years.