If you are a civil engineer, Canada needs you. Canada's ever-expanding cities and remote communities are constantly upgrading. With a growing economy, the need for civil engineers in Canada has never been greater.
Canada is the second-largest country in the world with a high demand for skilled engineers in the country. It offers skilled foreign nationals some of the world's most well-paying jobs. This article is specially focused on the demand in Canada for Civil Engineers. Read on.
Scope for Civil Engineers in Canada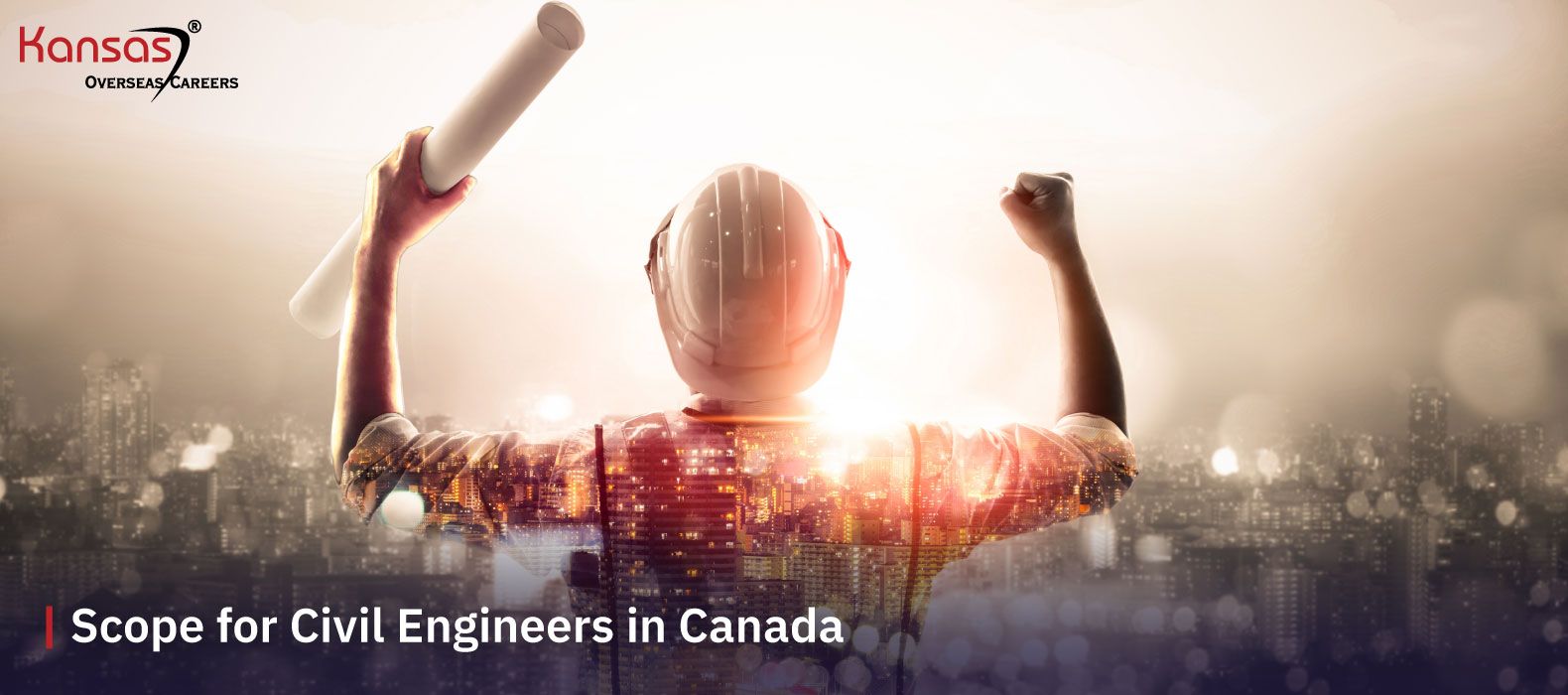 Thousands of foreign engineers immigrate to Canada each year. Licensed engineers from India constitute about 12 percent. They work across several fields, including civil, electrical, industrial, mechanical, and manufacturing sectors.
A labour market study by Engineers Canada highlighted significant requirements of more engineers, including the civil sector.
There is a shortage of civil engineers as Canada works to expand its infrastructure. More civil engineers need to join in many public and private sector projects. This is to build coastal installations, design structural steel fabrications, and rapid transit facilities. And in other construction projects as well.
The provinces of Alberta and British Columbia especially need experienced civil engineers. Estimates state that thousands of civil engineering jobs will need to be soon filled.
Job Titles for Civil Engineers in Canada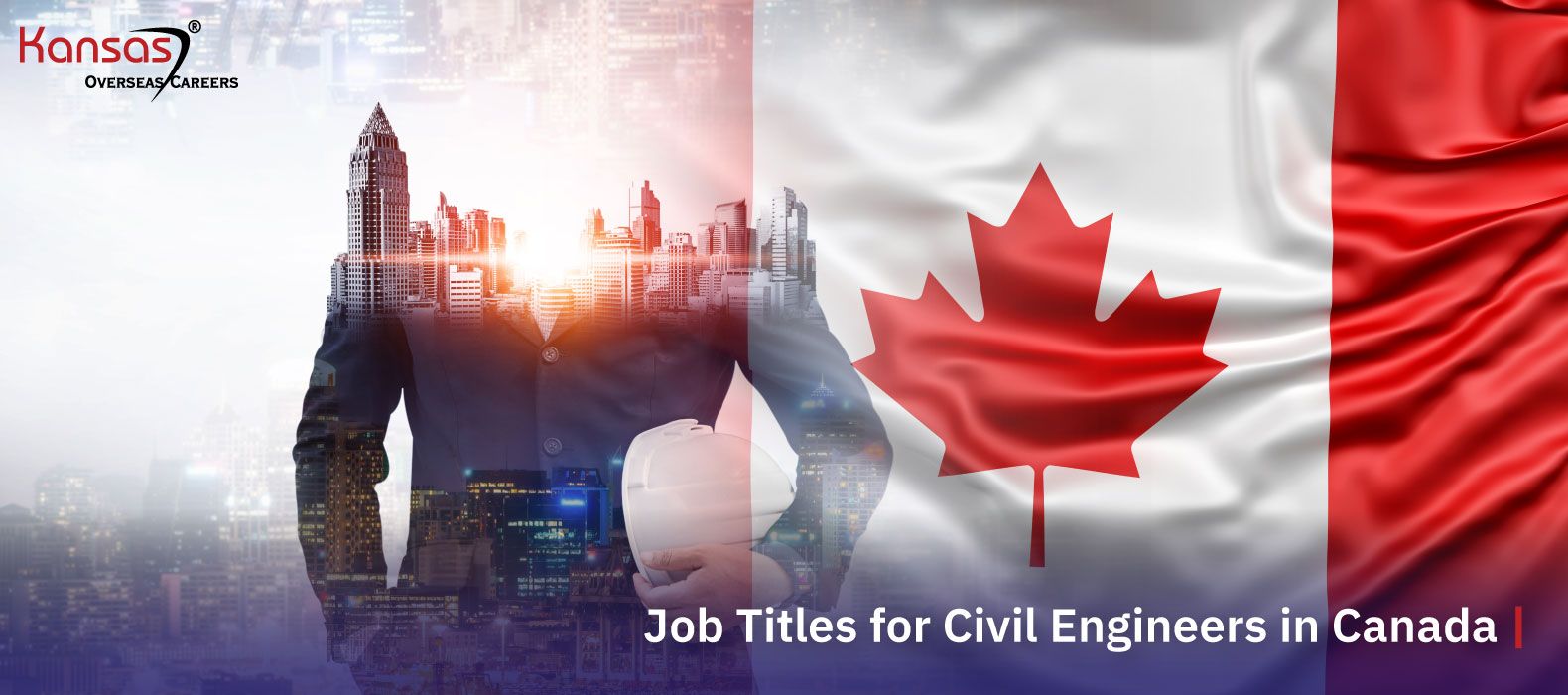 There are various titles under which civil engineers can find work in Canada. They fall under the various NOC categories.
Job Titles Under NOC Categories for Civil Engineers
| | | |
| --- | --- | --- |
| Civil Engineer | Geomatics Engineer | Transportation Engineer |
| Hydraulics Engineer | Surveying Engineer | Geodetic Engineer |
| Construction Projects Engineer | Environmental Engineer | Highway Engineer |
| Public Works Engineer | Traffic Engineer | Water Management Engineer |
| Municipal Engineer | Construction Engineer | Bridge Engineer |
| Sanitation Engineer | | Structural Engineer |
Pathways for Civil Engineers to Come to Canada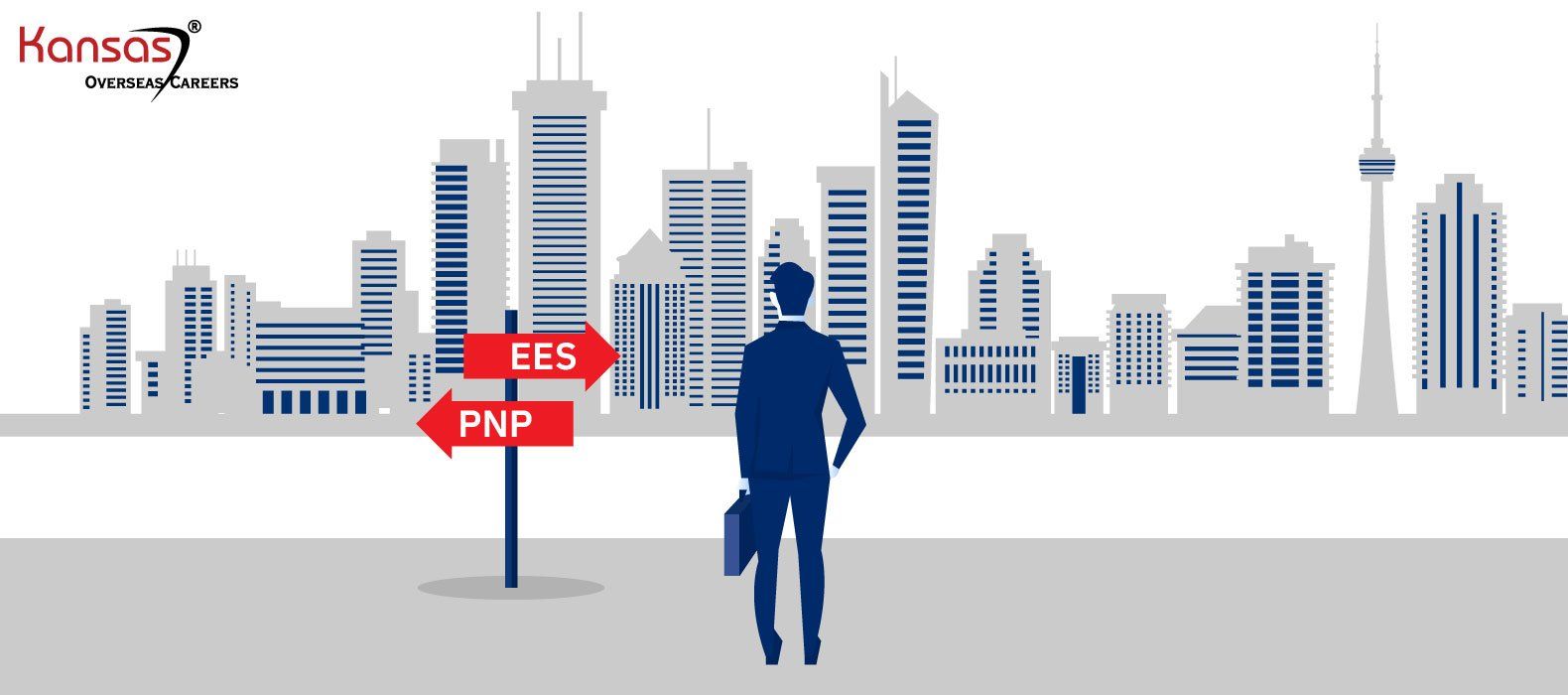 There are two main avenues to migrate to Canada for civil engineers.
Both these streams partly overlap each other. Express Entry candidates can also apply through Provincial Nominee Programs.
1. Express Entry System
The Express Entry is a fast-track process that can help you migrate to Canada within 8 to 12months. The following three categories are available in the system.
Federal Skilled Trades Program (FSTP)
Most engineering graduates fall under the Federal Skilled Worker Program. Candidates wishing to apply need to create an online profile. It should measure education, qualifications, experience, and other factors.
All applicants get a CRS (Comprehensive Ranking System) score based on certain factors. Candidates weigh against each other. This process usually takes two weeks to complete.
Criteria for Awarding CRS Points
Age

CLB Language Skills (English & French)

Level of Education (In & Outside Canada)

Work Experience (In & Outside Canada)

Arranged Employment

Provincial Nomination Achieved

Siblings Living in Canada as Permanent Residents / Citizens

Spouse's Profile

(If Married)
2. Provincial Nominee Programs
There are several streams for civil engineers within the provinces and territories of Canada where they can apply. Interested candidates can check out the provinces/territories in-demand occupations list.
The National Occupation Code for civil engineers is 2132.
PNP Streams Open to Civil Engineering
Province

Programs for Civil Engineers

Average Salary PA





Alberta

Alberta Opportunity Stream

NOC 0211 - Engineering Managers

NOC 2131 - Civil Engineers

NOC 2231 - Civil Engineering Technicians

Alberta Express Entry Stream





$150,000




British Columbia

BC PNP Tech Pilot Program

NOC 2131 - Civil Engineers

Express Entry British Columbia




$70,000




Ontario

Ontario Express Entry

Human Capital Priorities Stream

In-Demand Skills Stream




$60,000




Manitoba

Skilled Workers in Manitoba

NOC 0211 - Engineering Managers

NOC 2131 - Civil Engineers




$65,000

New Brunswick

Express Entry Labour Market Stream

Skilled Workers with Employer Support

$60,000




Newfoundland

& Labrador

Newfoundland & Labrador Express Entry Skilled Worker

Skilled Worker Category




$60,000





Nova Scotia

Nova Scotia Demand: Express Entry

NOC 2131 - Civil Engineers

Nova Scotia Express Entry Labour Market Priorities

Skilled Worker Stream

(Skilled Workers Pathway)





$60,000




Northwest Territories

Northwest Territories Express Entry Stream

Skilled Worker Stream

Critical Impact Worker Stream




$65,000





Saskatchewan

International Skilled Worker: Employment Offer

International Skilled Worker:

Occupations In-Demand

International Skilled Worker:

Saskatchewan Express Entry





$100,000




Prince Edward Island

PEI PNP Express Entry

Skilled Worker Stream

Critical Worker Stream




$45,000




Yukon

Yukon Express Entry (YEE)

Skilled Worker

Critical Impact Worker




$80,000
Qualifications Required for Civil Engineers in Canada
Candidates have the following qualifications to immigrate to Canada as a civil engineer.
A bachelor's degree in civil engineering
A master's degree or doctorate in a related engineering discipline
Licensing by a provincial or territorial association of professional engineers
Engineers in Canada are eligible for registration. It comes after graduation from an accredited educational institution. Three or four years of work experience is also required to become a licensed engineer.
Also read: UK vs Canada for Study – Which Country Is Better For Indians in 2023?
Building a Civil Engineering Career in Canada
Civil engineering courses in Canada take you through a four years undergraduate program. You will learn about surveying, mapping and drawing skills. Environmental science and material properties.
You can then work as an Engineer in Training (EIT) for many years. After having finished your undergraduate degree. You will receive an engineering professional designation.
Some of the best universities offer civil engineering programs. See in the table below.
The Top 10 Universities in Canada for Civil Engineering
University Name

Features





University of Waterloo

A public research university located in the province of Ontario
Most extensive civil engineering program in Canada
Teaching design infrastructure elements like bridges, highways & dams
Offers students $17,800 per co-op term to help pay tuition fees
Access to the high-tech simulation lab





University of Toronto

A public research university located in downtown Toronto
Offers a variety of undergraduate & research programs
More opportunities for study & hands-on-research
Learn structural engineering, transportation planning & geomechanics
Students need a score of 70% in relative fields for admission





McGill University

A public university located in Montreal
Great place to learn structural engineering, environmental engineering, fluid mechanics & soil mechanics
Specializations - water resources engineering, transportation engineering & environmental engineering
An interdisciplinary set of skills & knowledge
Allows you to combine complementary courses with engineering





University of British Columbia

Public research university located in Vancouver
Candidates have to complete one year of general engineering for admission
Choose between various supplementary programs
Co-op programs provide relevant paid work experience
Can opt for a dual degree in Arts & Engineering
Encourages Student Exchange programs






University of Alberta

Public research university located in Edmonton
Home to several faculties, including civil engineering
State of the art research equipment attracting 900 undergraduates. And 500 civil engineering graduate students
Admissions open after 2nd year of engineering studies
The choice between a traditional 4-year degree program & a 5-year co-operative education program
Work in the industry for 18 months






Dalhousie University

Public research university located in Halifax in the Maritime province of Nova Scotia
Home to 300 undergraduate & 70 civil engineering graduate students
MEng, MASc, & Ph.D. degrees
Common 1st year engineering required for admissions
A choice between infrastructure, earth or environment options
Choose from a 4-year traditional degree or 5-year co-op program






Concordia University of Montreal

University in Montreal, Quebec province
Offering traditional 4-year civil engineering degree
Specialize in 3 different options after the third year
Civil Infrastructure, Environmental, & Construction engineering
Admissions based on select high-school courses
The grade-point needed is 2.7
The co-operative option is also available





Western University

Public research university in London, Ontario province
Excellent international level academic & research programs
Fourth-year design project compulsory for students
Students receive mentorship of professional consulting engineers. And other faculty of advisors during major civil projects
Structural, Environmental & dual engineering degrees options
Can specialize in law & civil engineering as well






University of Calgary

Public research university located in Calgary, Alberta province
The course is part of Schulich School of Engineering
Offers Structural, Transportation, Entrepreneurship, & Management Engineering
Students first apply to Schulich School of Engineering. And complete common first-year engineering course
Admission based on first-year grades
Very competitive admission process





Queen's University

Public research university located in Kingston, Ontario province
Civil Engineering course gives a strong foundational knowledge
Emphasis on sustainability for natural & built environments
Home to many high-tech research facilities like Kennedy Field Station & Coastal Engineering Laboratory
Small class sizes compared to other engineering facilities
Extra job openings available to students to find employment
Other Important FAQs
Which province in Canada is best for civil engineers?
Saskatchewan is an agri-hub and is well known for its civil works. Civil engineering job seekers can also immigrate to the provinces of British Columbia. And to Quebec, as they have plenty of construction plans for growth.
What are the top engineering jobs in Canada?
Here is a shortlist of in-demand engineering jobs in Canada.
Electrical engineers
Mechanical engineers
Software engineers
Civil engineers
Biomedical engineers
Petroleum engineers
How do civil engineers benefit construction projects?
There are many ways how civil engineers can benefit. Starting from engineering drawings to providing construction specifications. They can guide supervise technicians to structural inspection and others.
Conclusion
Foreign civil engineers can travel to Canada as a temporary engineer if they have an eligible job offer. They can later opt for permanent residency when after working in Canada for 5 years.
There is no shortage of opportunities for civil engineers wanting to come to Canada. Even fresh civil engineering graduates with limited work experience can find good jobs. Entry-level salaries in this sector are one of the highest in Canada.
So, if you are looking for a job in Canada as a Civil engineer or if you want to pursue your studies in Canada, our visa experts can help. Talk to us to understand the different ways to immigrate to Canada, choose the best visa type and learn more about your careers prospects in Canada.