A permanent residence visa is granted to those who can be a skillful resource to the Canadian Economy. If you want to settle in Canada, you must first know what your Canada PR points are using the calculator below.
Know Your Points with the Canada PR points Calculator
On the basis of various parameters like your age, education, work history, and so on, each candidate is awarded points. Your points are basically an assessment of how strong your application really is.
Knowing your score will also help you understand which of the different immigration programs you can apply for.
During an Express Entry draw, a cut off is released to the public. Those with the highest points are invited to apply (ITA) for a PR Visa by the Canadian government.
Once you receive an ITA, you will soon receive a PR visa, provided you clear certain medical and character assessments. We will discuss that a little later.
What is Express Entry for Canada PR?
In 2015, Canada launched the Express Entry, a fast-track immigration system for Federal Skilled Worker Program, Federal Skilled Trades Program, and Canadian Experience Level applicants. The system handles permanent residency applications through this process.
How does Express Entry Work?
The Express Entry system assesses whether the candidate is eligible to apply for Express Entry. This is done if candidates score at least 67 out of 100 points.
Eligible candidates are then filtered on their Comprehensive Rating System (CRS) score from the Express Entry pool. Selection is based on the details such as qualifications, language skills, work experience, and so on.
Canada immigration officials look for qualified candidates who can apply to Canada's thriving economy in this group. Candidates with the best scores in the pool receive an Invitation to Apply (ITA) for PR.
The points that a candidate earns from the CRS have two components.
First, a core collection of points up to 600 based on factors such as qualifications and experience.
Second, a collection of additional points up to 600 based on

selection factors

such as a legitimate work offer, with a

cumulative score of 1200

.
Minimum Points required to be eligible for Canada PR
The authorities use a scheme of points to pick the applicants for Canada's immigration programs.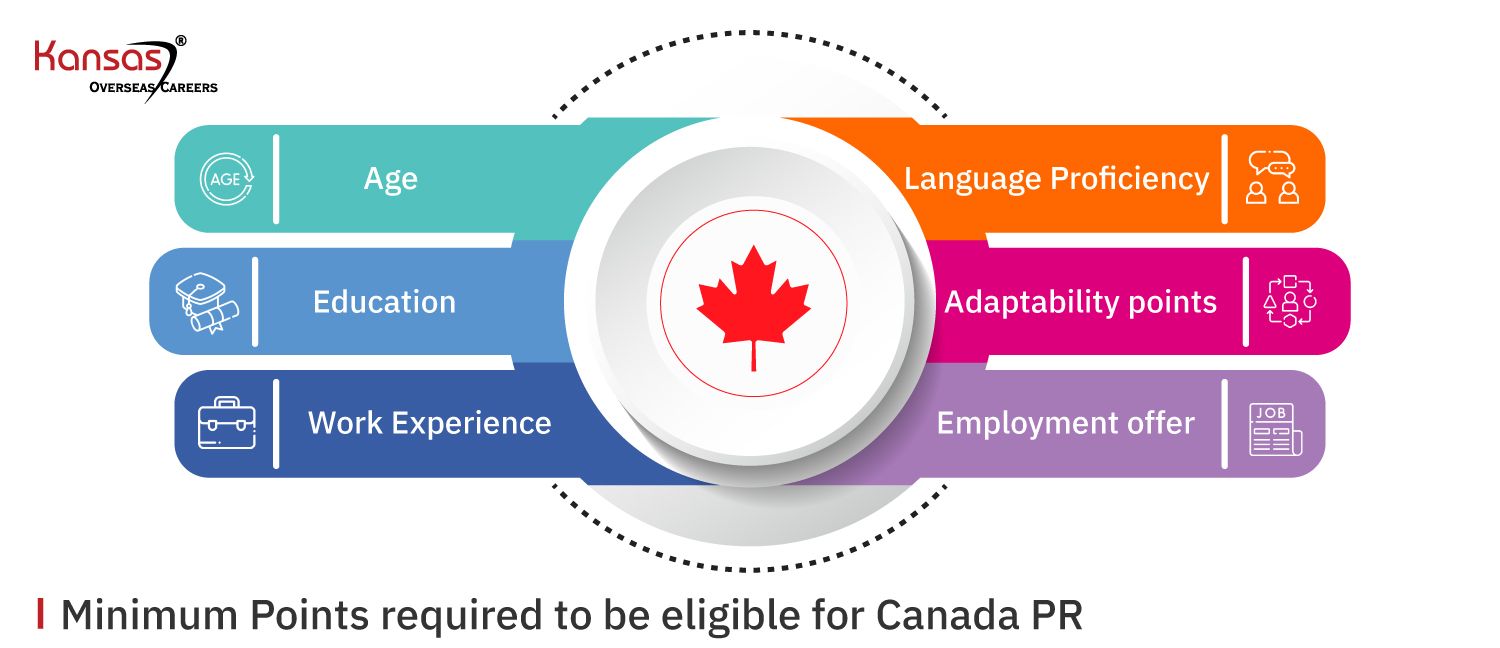 To apply for a PR visa, applicants must score at least 67 points under different conditions. These parameters encompass:
Age
Education
Work Experience
English language skills
Adaptability points
Arranged employment in Canada
The maximum points you can obtain for these factors are as follows:
| | |
| --- | --- |
| Factor | Maximum Points Available |
| Language skills - in English & French | 28 |
| Education | 25 |
| Work experience | 15 |
| Age | 12 |
| Arranged employment (job offer in Canada) | 10 |
| Adaptability | 10 |
| Total Points Available | 100 |
Canada PR Points Calculator
You need at least 450 CRS points to apply for Canada PR.
CRS Score Calculation for Express Entry Candidates
CRS considers 3 different factors to allot points for your profile. Below is a breakdown of how points are allotted for each factor.
Core or Human Capital Factor

(your age, education, experience, etc. with or without spouse or common-law partner)

Skill Transferability Factor

(Canadian work experience or foreign work experience, language ability, etc.)

Additional Factors

(Canadian job offer, provincial nomination, etc.)
Applicants with the highest CRS scores are invited to apply to become permanent residents of Canada.
Factors

Maximum Canada PR Points

Core / Human Capital Factors

460 (with spouse)

500 (without spouse)

Spouse or Common-Law Factors

40

Skill Transferability Factors

100

Additional Points

600

Maximum Points

1200
Core Human capital factors
Factors

With Spouse/ common-law partner

Without Spouse/ common-law partner

Age

110

100

Education level

150

140

Official

languages proficiency (IELTS)

160

150

Canadian working experience

80

70

Spouse - Level of education

10

Spouse - Official language proficiency

20

Spouse Required IELTS Score (General)

10

Total

500

460
Skill transferability factors
Factors

Maximum Canada PR Points per factor

Education and Language Ability

CLB 7 - CLB 9 50 13

OR

Education and Canadian

Work Experience

50

Language Ability and (Foreign work experience) Non-Canadian Work Experience

OR

Canadian work experience and Foreign work experience (Non- Canadian Work Experience)

50

Certificate of Qualification in a Trade and Language Ability

Total

100
| | |
| --- | --- |
| Factor | Max. Canada PR Points per factor |
| Brother or sister living in Canada who is a citizen or permanent resident of Canada | 15 |
| Post-secondary education in Canada - credential of one or two years | 15 |
| Post-secondary education in Canada - credential of three years or longer | 30 |
| Arranged employment - NOC 00 | 200 |
| Arranged employment – any other NOC 0, A or B | 50 |
| Provincial Nomination | 600 |
| Maximum points to be claimed | 600 |
To know your score, use the calculator below.
8 Different ways to improve your CRS score in 2023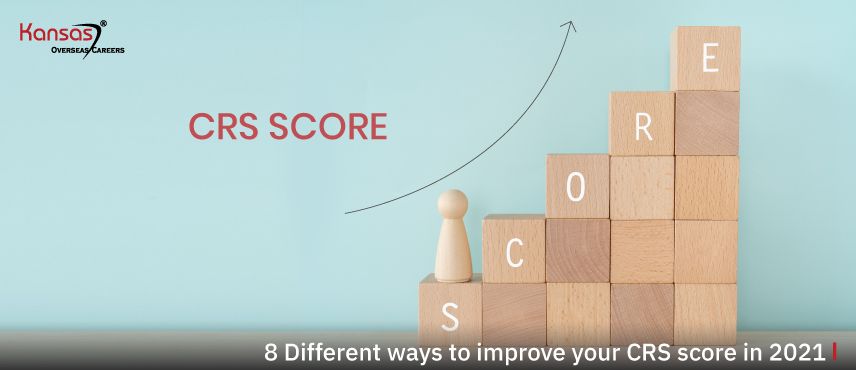 1. Common-law partner or spouse
Applicants with spouses have a chance of earning extra points. You can gain at least 40 more points from your spouse's qualification.
2. Retake your language test
You can apply for the test again to improve your CRS score. For French, you can take either TEF or TCF. And, for English, you can take CELPIP or IELTS. This will serve as a certification exam for your language abilities.
3. Provincial Nominee Program
You can gain a massive 600 points if you manage to get a provincial nomination.
4. Educational level
Applicants can gain more points if they get more degrees. Technical schools that teach vocations that are valid in Canada count.
5. Job offer
If you get a Canadian job offer, you increase the chances of scoring more points.
6. Type of arranged employment
Opt for full-time work that has a positive Labour Market Impact Assessment (LMIA).
7. Work experience
Work in Canada will get you more points than non-Canadian work experience. The more years you have, the higher your score will be.
8. Seek help from a professionals
Kansas Overseas Careers has ample experience in helping applicants with immigration and visa consultancy services.
With the most experienced immigration lawyers and a dynamic staff with extensive knowledge, you can be rest-assured that your visa is only a call away!
We also offer free courses for language assessment and interview Training. We can also help you improve your Canada PR Points!
Work Experience Required to Apply for PR through Express Entry
Canada immigration officials are searching for qualified candidates who can apply to Canada's thriving economy.
In this group, the highest score is awarded to immigrants with five years of experience, which is 15.
Here are some ways you can increase your skilled work experience:
Non-Canadian experience under Express Entry is not as good as the Canadian experience, but it still counts. Under the mix, factors lie non-Canadian expertise, worth 100 points total.
For example, this means that more experience paired with a better score for the language will improve your scores. Points are received with up to three years of service outside Canada.
Canadian experience makes for the gold standard. It gets points on its own with the candidate earning additional points if they have worked for five years.
If the candidate is employed in Canada, they should continue doing so.
The number of scores a candidate's experience might get is limited- but this doesn't mean that they can be careless while maintaining their portfolio.
Provinces are searching for unique fields of specialization, and those sectors will change rapidly. Extra experience, worth 600 points, could contribute to a provincial nomination.
Applying with Your Spouse for Canada PR
Applying with a spouse can improve your Canada PR Points. Keep these 2 factors in mind:
Carefully Choose the Primary Applicant
Determine who the Primary Applicant is.
Primary applicants with more skills will get more points.
Get Your Spouse to Score Points
Having a Spouse gives you 40 points.
Your Spouse needs to check his/her CRS Points.
Once he/she determines her CRS Points, you will get more points.
IELTS Score for Canada PR Points Calculation
CLB 10 gets the maximum CRS score. For Canada Permanent Residency, you need IELTS CLB Band 7.
| | | | | | |
| --- | --- | --- | --- | --- | --- |
| CLB Level | Points per Subcategory | Reading | Listening | Writing | Speaking |
| 7 | 4 | 6.0 | 6.0 - 7.0 | 6.0 | 6.0 |
| 8 | 5 | 6.5 | 7.5 | 6.5 | 6.5 |
| 9 | 6 | 7.0 | 8.0 | 7.0 | 7.0 |
| 10 or above | 6 | 8.0 - 9.0 | 8.5 - 9.0 | 7.5 - 9.0 | 7.5 - 9.0 |
Other Important FAQs
What is a Work Permit in Canada?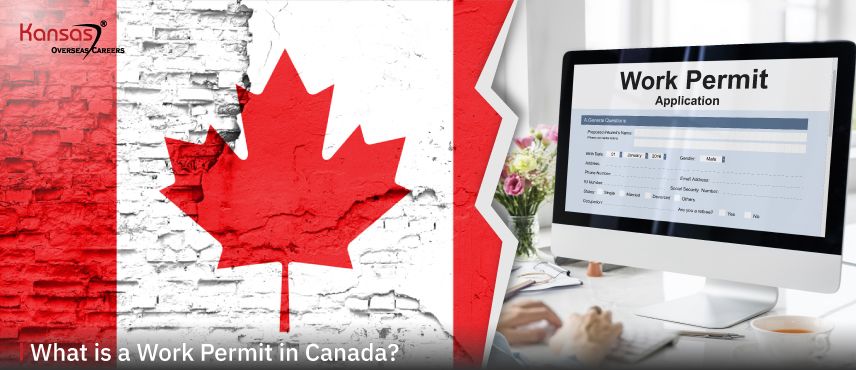 Also known as a work visa, a work permit is issued to eligible foreign nationals to work in Canada for a specified period of time. However, you can apply for a work permit only after receiving a job offer or employment from a Canadian employer.
Is Canada Looking for Skilled Workers?
Yes, Canada had invited 67,300 skilled foreign workers in 2019, against Canada's immigration target of 81,400 skilled workers.
What is the meaning of the National Occupational Classification (NOC) in Canada?
The National Occupational Classification code is the number of jobs listed under the official job classification system in Canada. You will have to find the NOC code and title to apply for a job as a skilled immigrant.
What are the selection factors for Canada immigration?
The basic selection factor for Canada immigration is that you will have to score a minimum of 67 points under the Express Entry program to access your profile. It is the Express Entry points that will score that will determine your ranking within the pool.
Which jobs in Canada do not require Labour Market Impact Assessment?
Jobs that are generally exempt from Labour Market Impact Assessment (LMIA) are:
Self-employed engineers, technical workers, creative and performing artists, etc.
Intra-company transferees with specialized educational qualification and capable of benefitting Canada with their skills & experience.
Workers under

Mobilité francophone.
What is the Federal Skilled Trades (FST) program in Canada?
This program is meant for skilled workers wanting to become permanent residents in Canada. The Federal Skilled Trades program is based on being qualified in a skilled trade.
Conclusion:
Canada has one of the world's most sophisticated immigration programs. This is through the Express Entry Program.
It helps manage and assess applications and uses a system of Canada PR points. This points-based system has helped streamline the migration process of citizenship in Canada.
So, if you're certain that you want to move to Canada, we will offer you a free consultation.
Our PR consultant fee for Canada is based on standard industry charges.
We can help you improve your Canada PR points!
We offer a cost-free Profile evaluation.
We also offer complimentary online French and English training conducted by experts.
We are one of

India's Top 3 leading Canada PR consultants since 2013

.

Served 20K+ customers and over 3K+ active cases.

We have been previously awarded Brand of the Year, too.
How can Kansas Help You?
Kansas Overseas Careers is the best immigration consultant in India with a high success rate. Served 20K+ customers and over 3K+ active cases.
You can expect a one-stop solution for all your visa needs from profile evaluation, documentation, application drafting to post-visa services with Kansas.
Our services include, but are not limited to:
Profile Evaluation

: Based on your unique profile history, we make matches with the visa eligibility requirements, and advise you with the visas you must apply for.

Test Preparations

: We offer complimentary online training to help you improve your Language Test results in IELTS, French, TOEFL, and PTE.

Visa Filing

: Kansas ensures that your visa application meets all the standard requirements as per the immigration authorities of the country that you are applying for.

Procuring documents

: Help you arrange documents needed before applying for a visa.

Professional guidance

: Be it providing you with interview training, French/English courses or working samples for resumes, cover letters or assisting with application forms, medical or police clearance certificates - we will always be there for you.
D

edicated Case-Officer

: We offer personal assistance and a single point-of-contact between the company and you, throughout the process

Visa & Interview

: We inform you about all the do's and don't when attending a visa interview and also keep all your documentation ready for you.

Post-Landing Services

: We help you settle down in the country after you've received your visa. These services are specifically customized as per your requirements.
Don't wait. Begin your visa application today!