Canada ranked 3rd for its foreign student attraction globally. With an increasing number of international students being admitted into the Universities of Canada, the nation has become one of the world's most culturally diverse countries. Over 4 lakh study permits were granted in 2019, with 1.39 Lakh study permits directed towards Indian Students.
Canada's growing economy, its immigrant-friendly laws and governments policies, excellent post-study work opportunities and exceptional education system is the reason behind the dynamic influx of immigrants coming into the country over the past few decades.
If you wish to pursue your MS in Canada this blog will help you find the best colleges, courses and scholarships to pursue for your Postgraduate Degree in Canada.
Why should Indians choose Canada for Masters?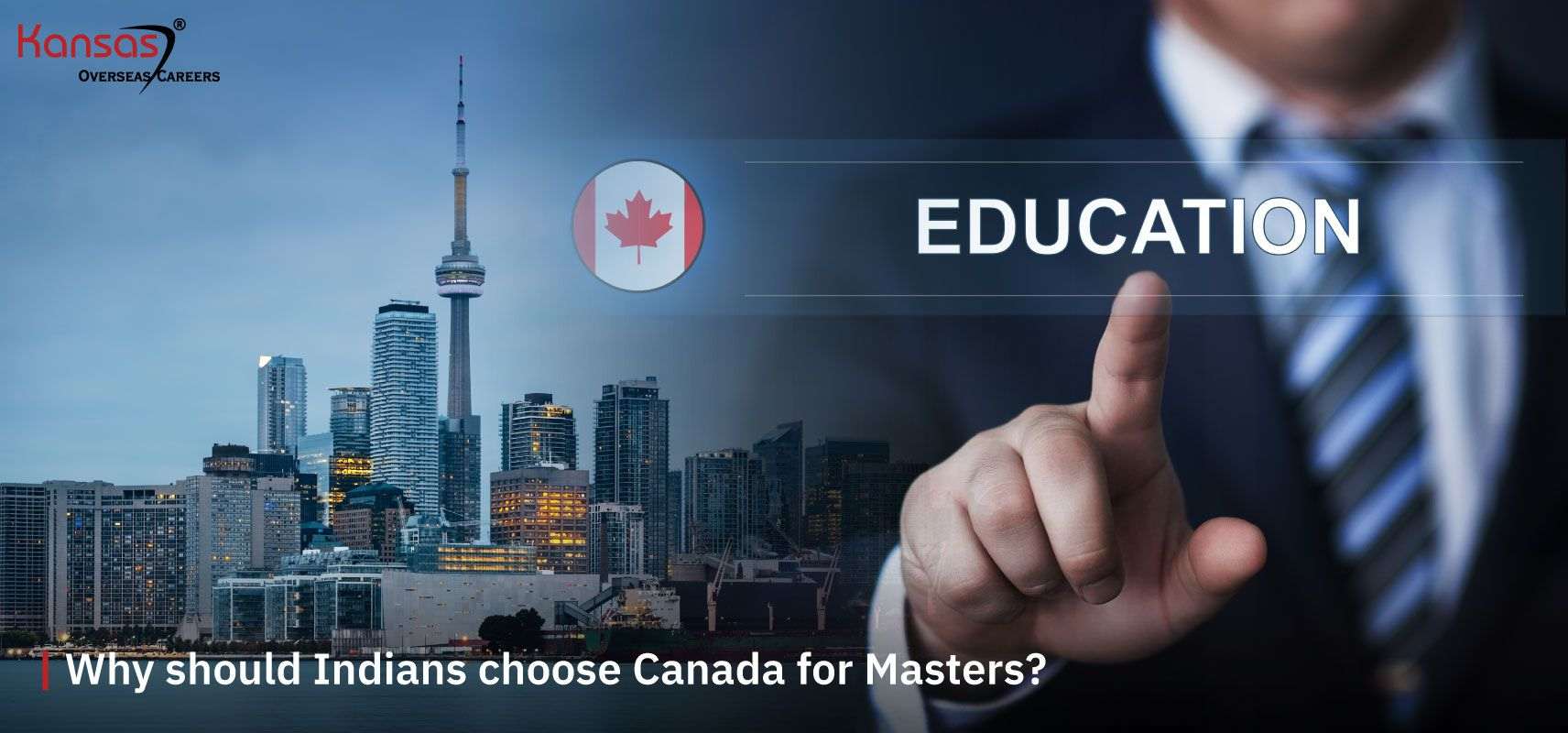 Justin Truedeu, one of the best Global Leaders in the world isn't the only reason you should pursue your Master's in Canada. In the recent years, Canada has gone up the ladder as the most preferred choice by students because:
The education system in Canada is a class apart. From the most comprehensive modules to on-field training, they have it all.
It is one of the safest countries in the world with a low crime rate index.
It welcomes immigrants with open arms and an open mind. There is a zero tolerance policy for racism or any form of violence against immigrants in Canada.
Every year Canada has a huge demand for skilled workers under the age of 45, making it very viable for students to get suitable and high-paying jobs in the country.
It has an abundance of places to visit for holidays like the Niagara Falls, Northern Territories and more.
Top 10 Universities in Canada in 2021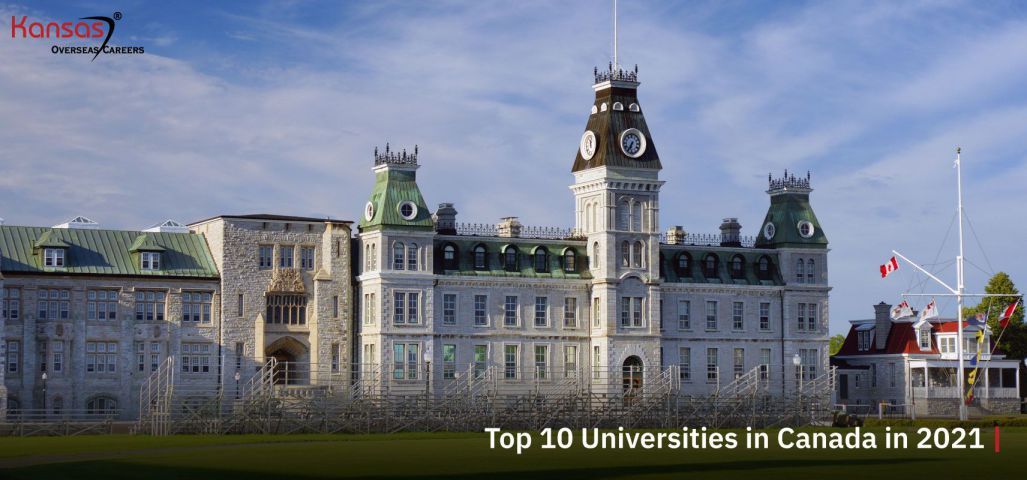 Here are the the top world ranking universities in Canada
| | | |
| --- | --- | --- |
| University | Times Higher Education 2021 | QS World Ranking 2021 |
| University of Toronto | 18 | 25 |
| University of British Columbia | 34 | 45 |
| McGill University | 40 | 31 |
| McMaster University | 69 | 144 |
| University of Montreal | 73 | 118 |
| University of Alberta | 131 | 119 |
| University of Ottawa | 145 | 279 |
| University of Calgary | 200 | 246 |
| University of Waterloo | 201-250 | 166 |
| Western University | 201-250 | 203 |
Recommended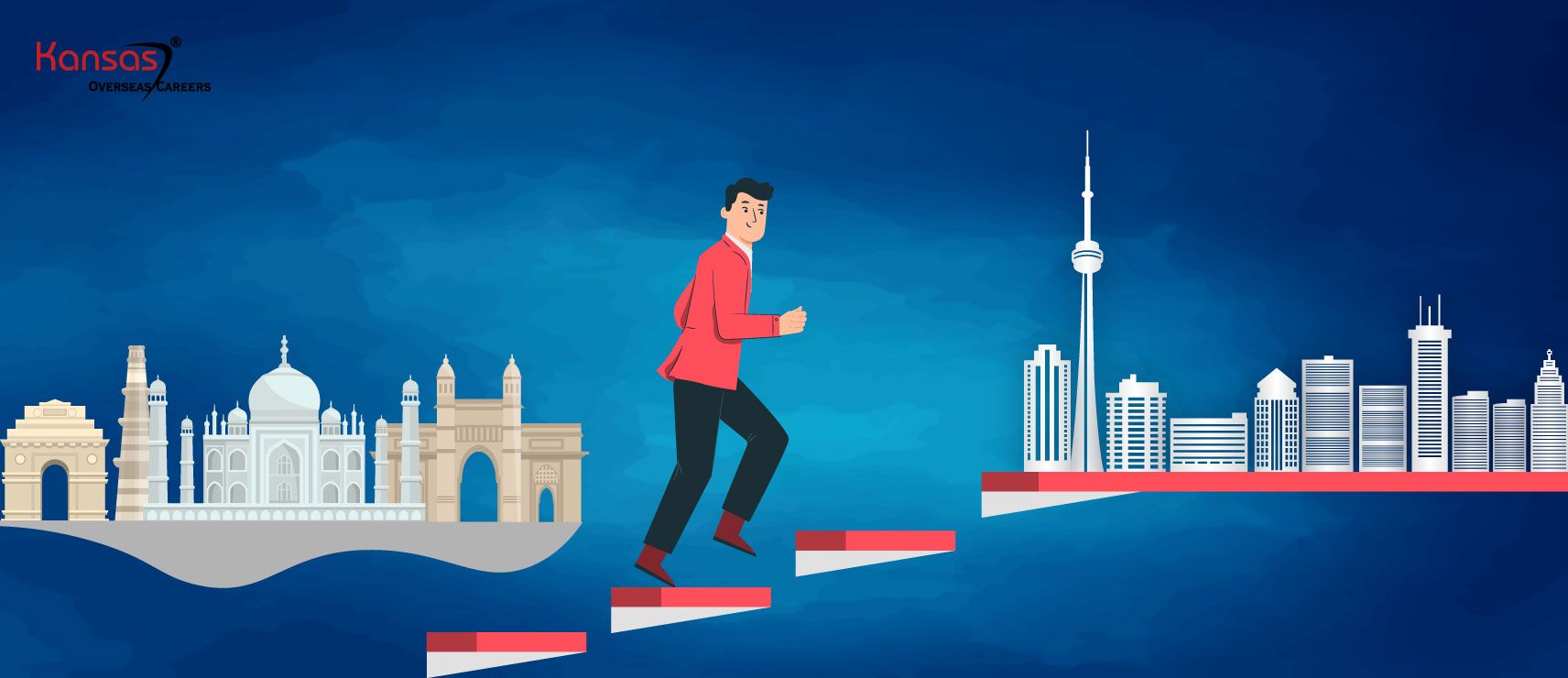 Canada Student Visa Process from India (2021)
Course-wise Tuition Fees per year in Canada
| | | |
| --- | --- | --- |
| University Name | Course Name | Annual Tuition Fees |
| University Canada West, Vancouver | MBA | EUR 11,319 |
| Humber College, Toronto | MS in Wireless Telecommunications | EUR 11,133 |
| University of Toronto, Toronto | MS in Cities Engineering and Management | EUR 41,258 |
| McGill University, Quebec | M.tech in Biological and Biomedical Engineering | EUR 11,680 |
| University of Toronto, Toronto | Global Executive MBA for Healthcare and the Life Sciences | EUR 49,139 |
| University of Alberta, Edmonton | MSc in Physiology | EUR 6,772 |
| McGill University, Quebec | MSc in Medical Radiation Physics | EUR 11,680 |
| University of Winnipeg, Winnipeg | M.A in PR, Marketing & Strategic Communication Management | EUR 11,832 |
| Humber College, Toronto | M.A in Professional Writing and Communications | EUR 10,014 |
Recommended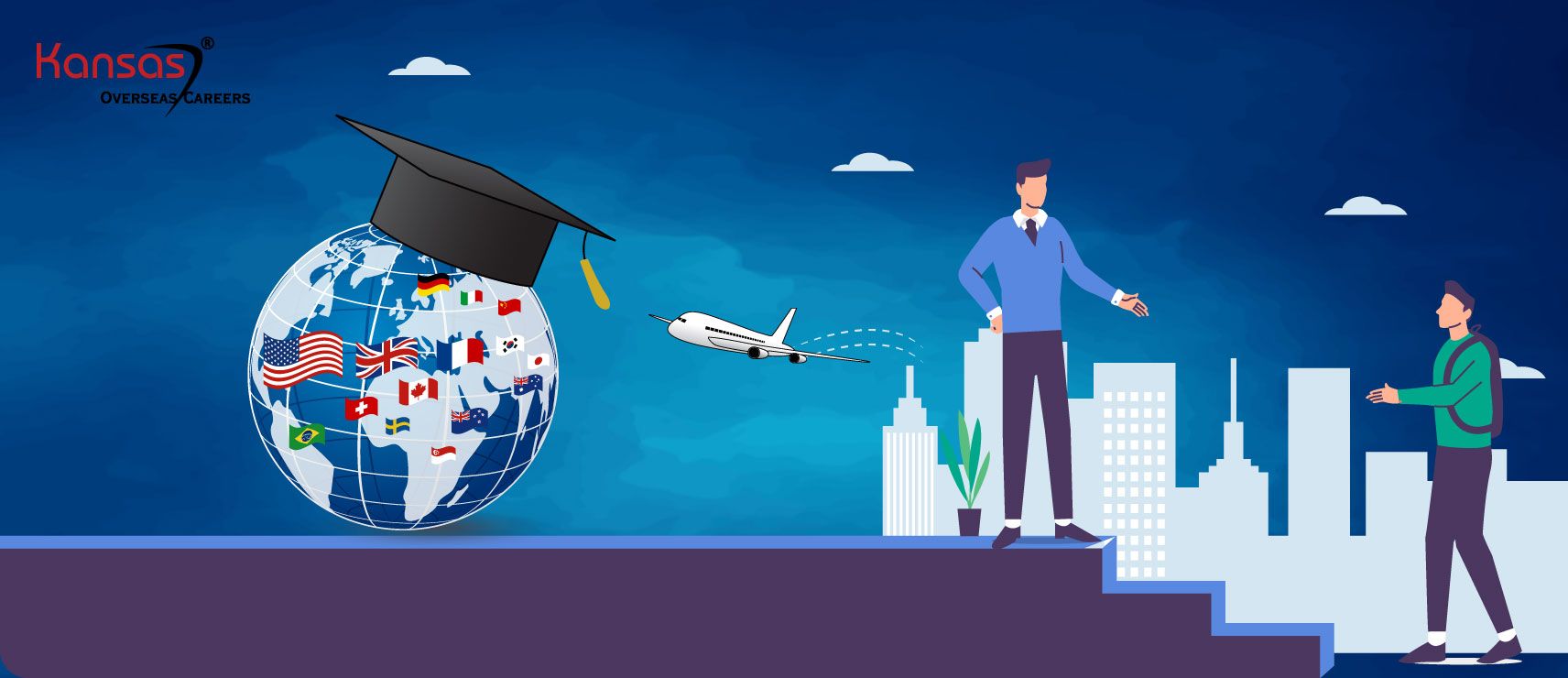 Best Study Abroad Consultant in India
Annual Intakes in Canada
Fall: Best Intake for SDS aspirants. January 15th to March 31st
Winter: October 30th to December 31st
Summer: August 1st to 30th September
How to apply for Masters in Canada?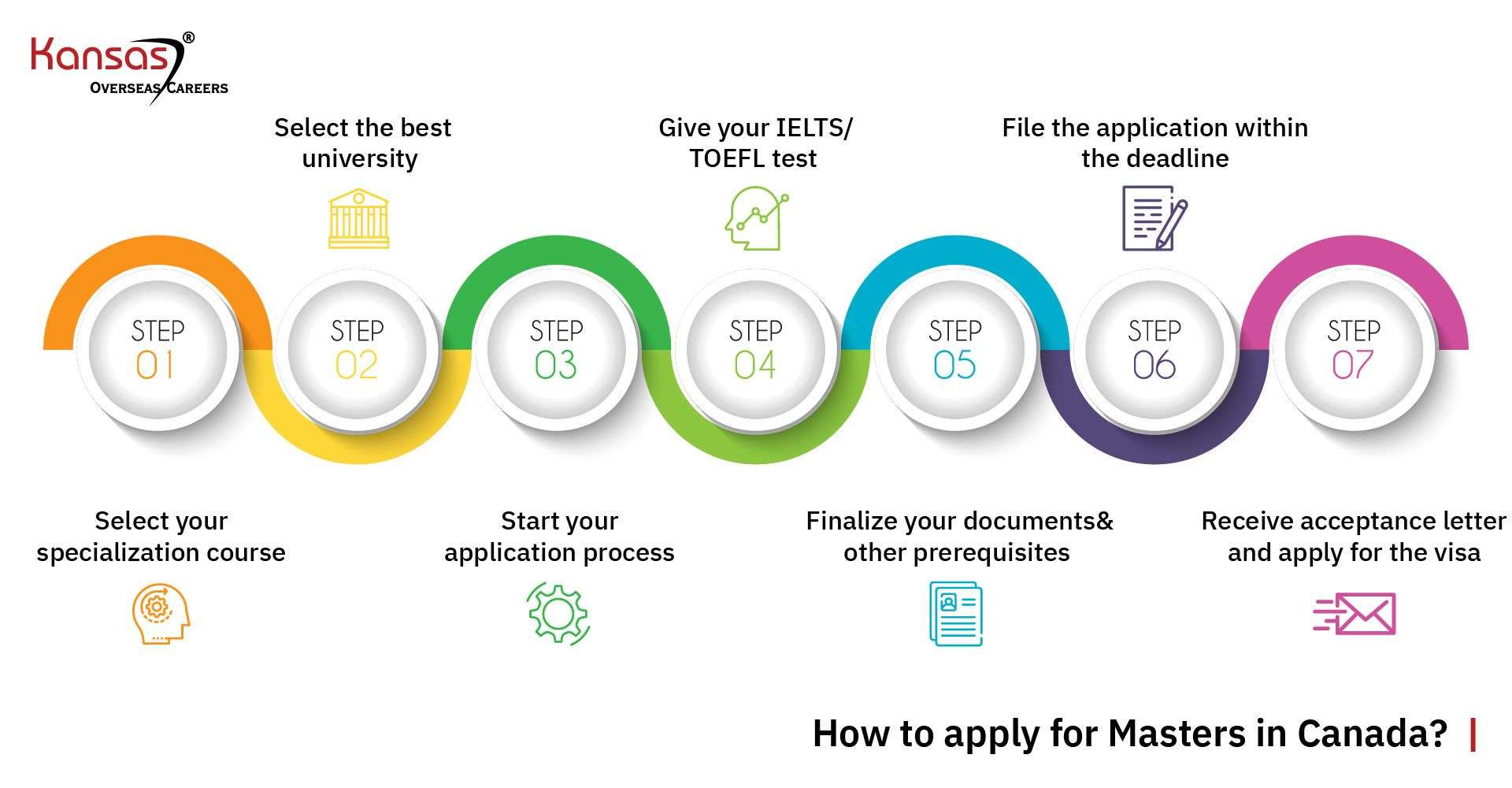 Follow these steps:
Step 1: Select your specialization course
Depending on your field of study and interests, select a course that is best suited for your qualifications.
Step 2: Select the best university for your course
Step 3: Start your application process
Get the university application form online and fill it with accurate details.
Pay the application fee and check the particulars that need to be submitted.
Step 4: Give your IELTS or TOEFL test
It is mandatory to have decent proficiency in English to be eligible for University admissions in Canada.
Hence, you need to give an IELTS or TOEFL test to meet the CLB (Canada Language Benchmark) requirements.
Step 5: Finalize your documents and other prerequisites
Ask your immigration case officer to give you a checklist of all the original documents you need to provide copies of.
Write a compelling Statement of Purpose (SOP) to the Dean of Admissions of the university you have chosen.
Complete the biometrics and criminal clearance processes.
Step 6: File the application within the deadline
Submit your completed and attested application before the deadline.
Not meeting the deadline could result in the rejection of your application.
Step 7: Wait for the acceptance letter and apply for the visa
You need to receive an Offer Letter from the university to apply for the SDS Visa application.
Cost of living in Canada
The average cost of living for a student in Canada is around CAD 800.
Here's a breakdown of the everyday costs to help you get a better understanding of the factors to consider when making a budget plan:
| | |
| --- | --- |
| Cost Parameters | Cost (in CAD) |
| Rent | $ 839.64 |
| Public Transportation | $ 139.73 |
| Healthcare | Free public healthcare |
| Groceries | $ 114.95 |
| Apparel and Accessories | Varies between $ 64.22- $ 126.69 |
| Restaurant | $ 17 (Meal for 1) |
| Luxury and Leisure | Besides the other leisure activities that are on the expensive side, you can buy a movie ticket here for only $ 10.76. |
| Total (Maximum) | $ 1175.14 |
Does the Canadian Government provide scholarships for Indian Students?
Yes, they do.
Here's a list of scholarships you can apply for that will cover your tuition fees and accommodation fees for at least 2 semesters:
Canada Asia-Pacific Awards (CAPA)
The award will assist with direct costs related to the research project, and, when a research trip to Canada is warranted, will provide assistance towards international airfare and a weekly flat rate allowance for a maximum of five weeks. The value of the award is between CAD 5,000 and CAD 10,000.
Shastri Indo-Canadian Institute
The value of this fellowship is CAD 500-1,000 (expenses that are not provided by the applicant's home institution, and related to subscription of online meeting software, internet connection, telephone bills, affiliation fee or registration fee to access library or lab facility will be considered, if any)
Vanier Canada Graduate Scholarships granted by Government of Canada
The Vanier Canada Graduate Scholarships (Vanier CGS) was created to attract and retain world-class doctoral students and to establish Canada as a global centre of excellence in research and higher learning. The scholarships are towards a doctoral degree (or combined MA/PhD or MD/PhD).
Yearly Number of Student Immigrants
Canada's international student population has tripled over the past decade to 642,000 in 2019, of which 404,000 international study permits took effect in 2019.
Ontario is by far the largest beneficiary of foreign students in Canada. In 2019, it hosted some 48 per cent of Canada's international student population—nearly 307,000 people.
British Columbia is a distant second, with 23 percent of Canada's international students—about 145,000 people.
Post-study Job Opportunity (Placements)
You can obtain a Post-Graduation Work Permit (PGWP) in Canada.
This post-study work permit is given based on two factors: the course you have studied and the duration of your course.
PGWP allows international students to stay in Canada for up to 3 years with or without a job offer.
After completing graduation from a DLI, you will have 180 days to apply for PGWP.
To be eligible for PGWP, you must:
Complete a full-time course in Canada
Complete a course duration of a minimum of 8 months
Apply within 180 days of finishing the course
If you get a job with a PGWP, you will be eligible for applying for Permanent Residence in Canada.
Student Testimonials from Canada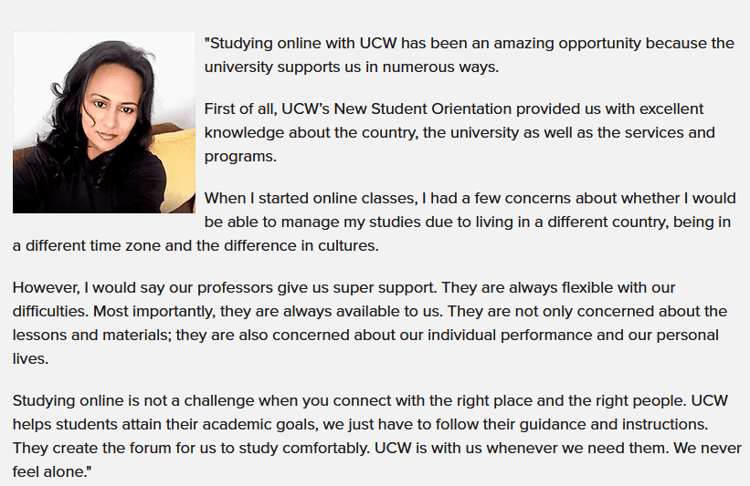 Other Important FAQs
What is the eligibility for MS in Canada?
Different courses have different eligibility requirements. However, in order to get a Master's degree in Canada, you need a Bachelor's Degree of a 3 year course at least.
Is GRE required for MS in Canada?
Yes, GRE is mandatory for all Master's courses in Canada. Some universities have a GRE cut-off score too.
Is 7.5 CGPA good for MS in Canada?
Yes, 7.5 CGPA is a good enough CGPA to be eligible for MS in Canada. You need to have a minimum of 65-75% percentile to get admissions into a good university in Canada.
Do backlogs affect MS in Canada?
Canadian Universities consider up to 5 backlogs in your UG course provided you have an average percentile of 70%.
Conclusion
Canada is one of the safest countries in the world for immigrant students.
Canada's international student population has tripled over the past decade to 642,000 in 2019

.

It is home to world-class universities like University of Toronto, McGill University and many more.
The average monthly cost of living in Canada is approximately $ 1175.14.
Most immigrant students land a well-paying job in Canada post studies.
Do you want to study for a Masters in Canada? Talk to our Canada study visa expert today!