In a highly globalized and digitalized world, the opportunities are plenty for professionals from Engineering, IT, telecommunications, Healthcare backgrounds across the globe.
Almost all developed countries depend on the availability of experts to make progress in their economic objectives.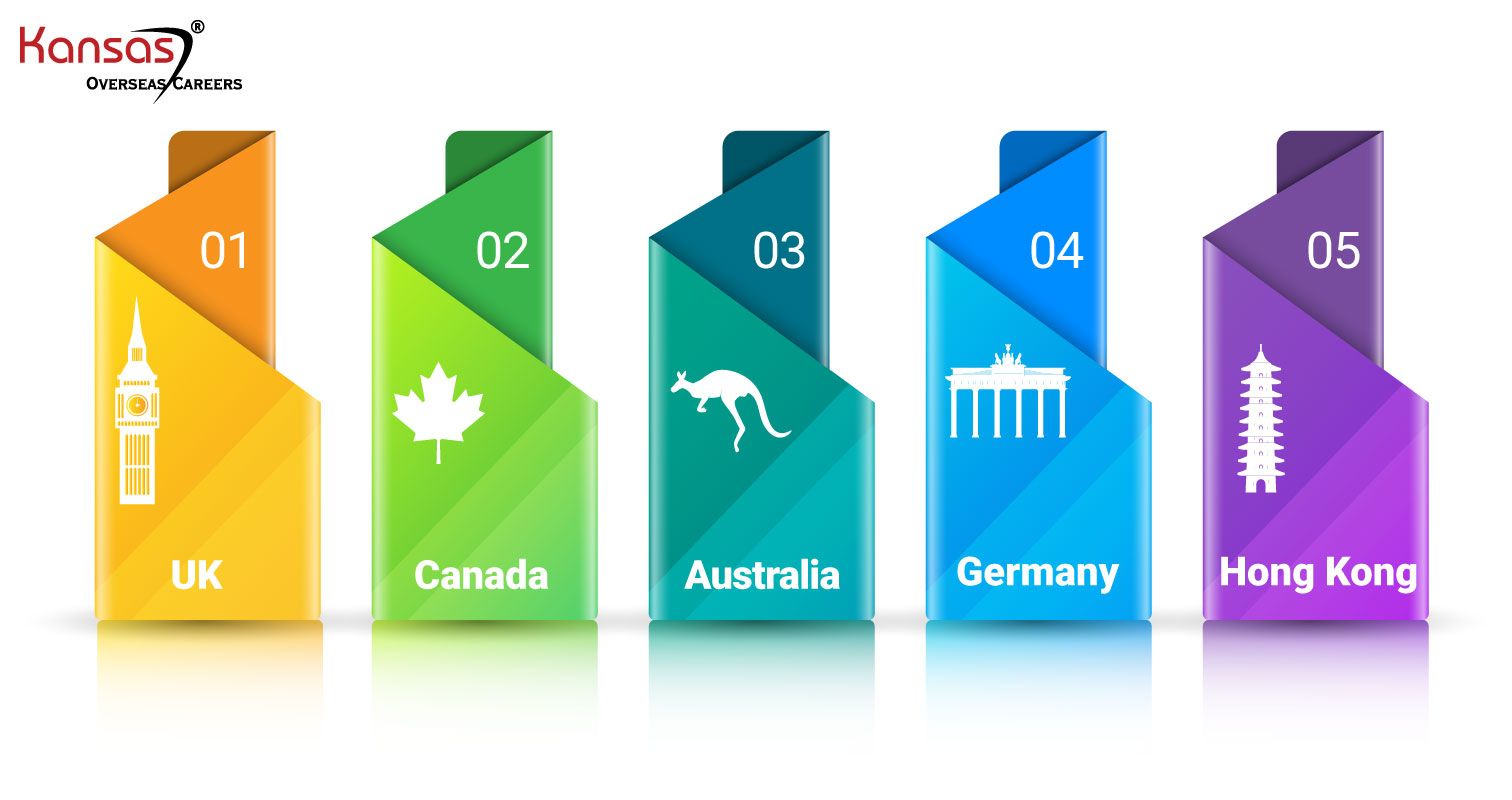 And for a skilled professional from India (or abroad), it becomes difficult to choose the best country among many options presented to them. In this post, we list out Top 5 countries (and more) with the best opportunities, highest scope of getting a visa, and benefits it offers. Read along...
1. United Kingdom
Post-Brexit, the United Kingdom offers a plethora of opportunities to skilled workers from across the world. Being an economic powerhouse in the European continent and an innovation hub, it has become a go-to choice for many professionals.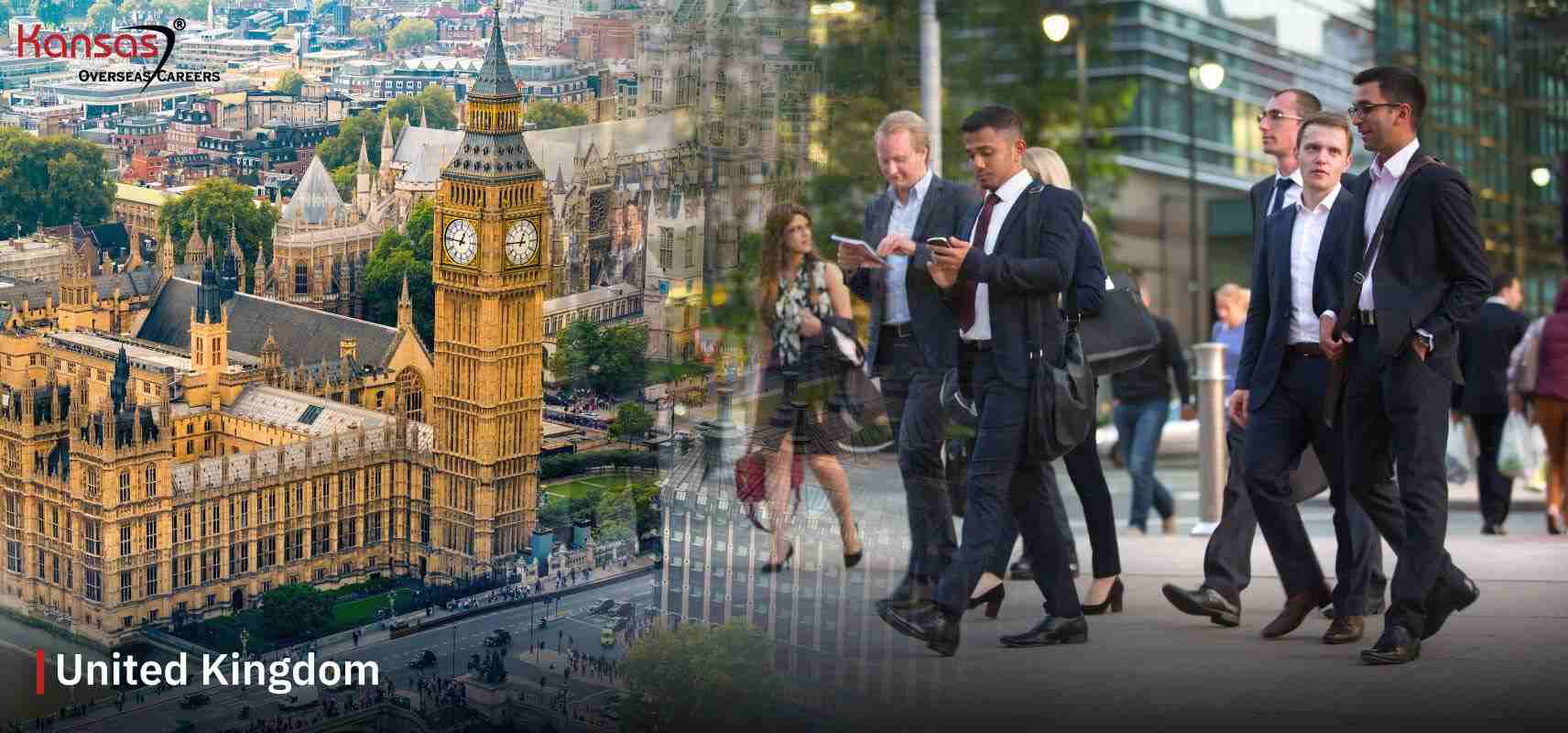 After being passive for over a decade for inviting highly skilled professionals beyond the EU, the country has introduced various visa programs since 2020 to welcome experts worldwide. Some of the popular categories of visa that the UK have introduced are the Skilled Worker Visa and Global Talent Visa. It is also going to start a visa program for experts from a Fintech background.
Criteria to qualify for the UK:
An IT professional with an exceptional track record, or

Candidates with the job offer letter or

Candidates with recommendation letters from renowned UK-based experts.
2. Canada
Canada has more liberal immigration laws than the USA and has been quite favourable to immigrants from India because of the impressive high skills, high education correlation. There are also numerous benefits in education, housing, personal security, and healthcare.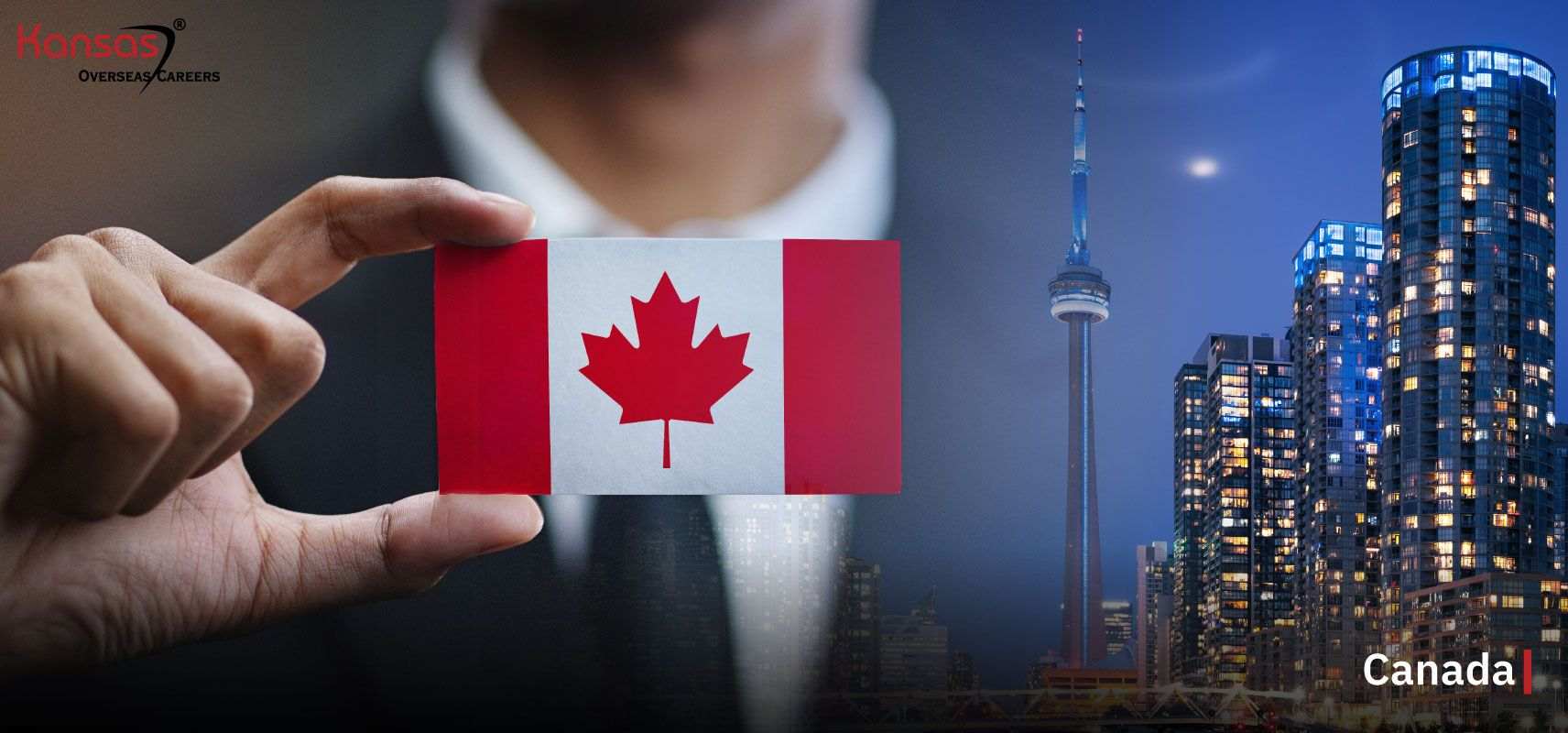 Canada has prospered over the years with strong leadership and a stable economy that generates ample opportunities for immigrants with the Federal Skilled Worker Program (Express Entry Program), the PNP Program (Provincial Nominee Program), and the Entrepreneur Program.
Criteria to qualify for Canada:
A good CRS score or

A nomination from a province or

An offer letter from an employer.
India is Canada's No.1 Talent source.
3. Australia
Although Australia had drastically reduced the quota for skilled workers without an offer letter last year, it is still a feasible option for applicants with an excellent score. Australia has been considered a wealthy nation for a long time with a trading economy. It thrives on the privileges of being a member of the United Nations and World Trade Organization.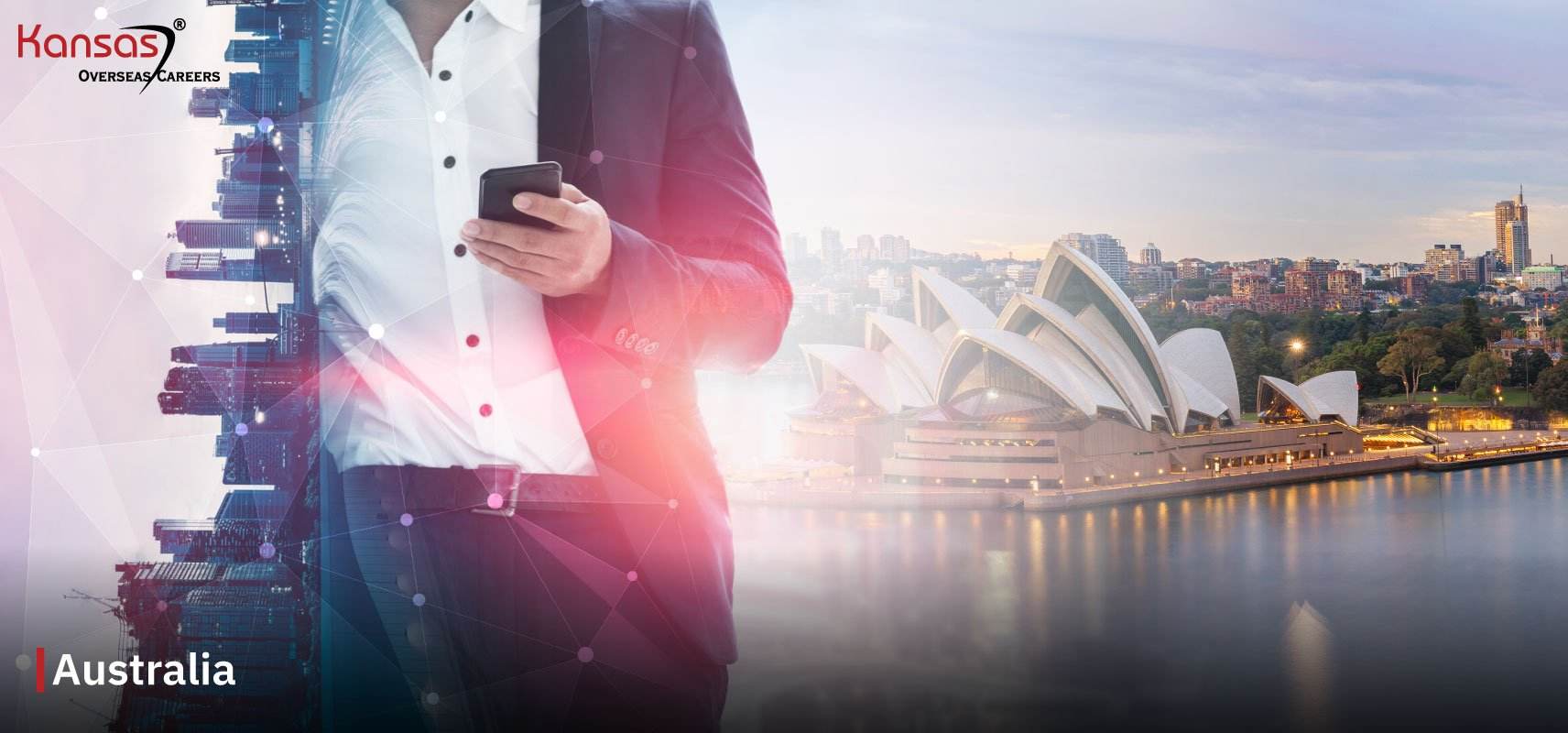 Some of the world's most liveable cities are Perth, Adelaide, and Melbourne. They boast a superior quality of life, a safe environment, firm citizenship rights, and a chilled-out lifestyle in perfect weather conditions.
Types of visas for Australia for Indians:
Resident Return Visa

Special Category Visa

Confirmatory Resident Return Visa
Criteria to qualify for Australia:
A high score under the point-grid of the skilled migration program. Or

Experience in occupation with fewer number applicants or

An offer letter from an Employee.
4. Germany
Germany has always been ahead of time with significant investments in telecommunication, entrepreneur programs, military research and development, aeronautics, skilled labor-based industries, and metallurgy.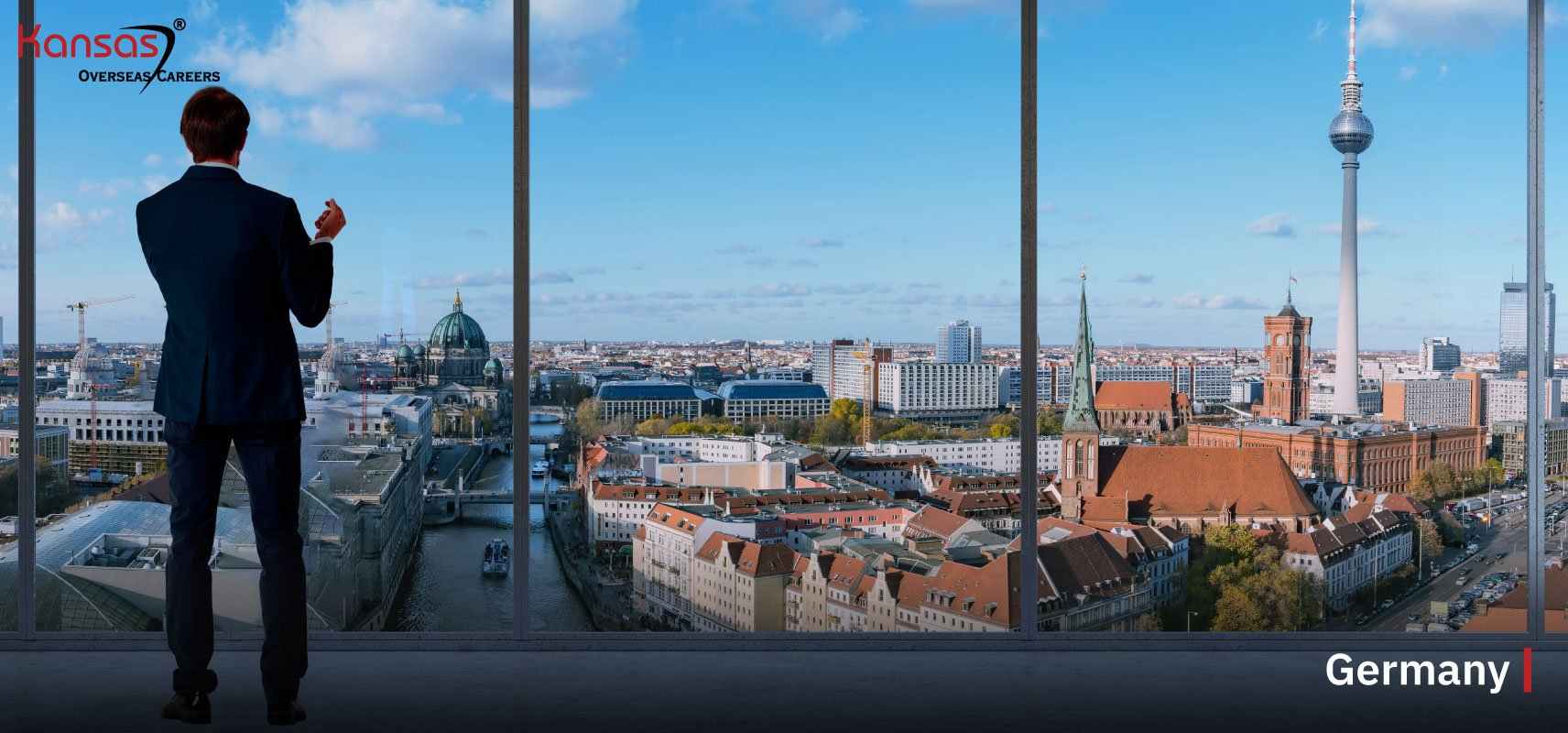 Young professionals interested in giving a jump-start to their careers will find great opportunities in Germany. Home to globally recognized companies and the biggest employers, the German capital of Berlin is followed closely by cities like Frankfurt, Stuttgart, Cologne, Dusseldorf, Bonn.
Hamburg, in the north, has earned a perfect score of 90-100 for health care, infrastructure, culture and environment, education, and stability. Now, doesn't that sound like a place you would want to be in?
One of the best categories of permits is Germany's job seeker visa. It allows an individual to visit the nation and look for a job. Upon gaining employment, the applicant can apply for a work permit.
Criteria to qualify for Germany
5years+ experience in STEM background
Germany is one of the easiest countries to get a work visa.
5. Hong Kong
The first thing that comes to mind when it comes to Hong Kong is the infrastructure. The city is a sea of beautiful skyscrapers and other architectural beauties. It is a diverse and glittering beauty at night.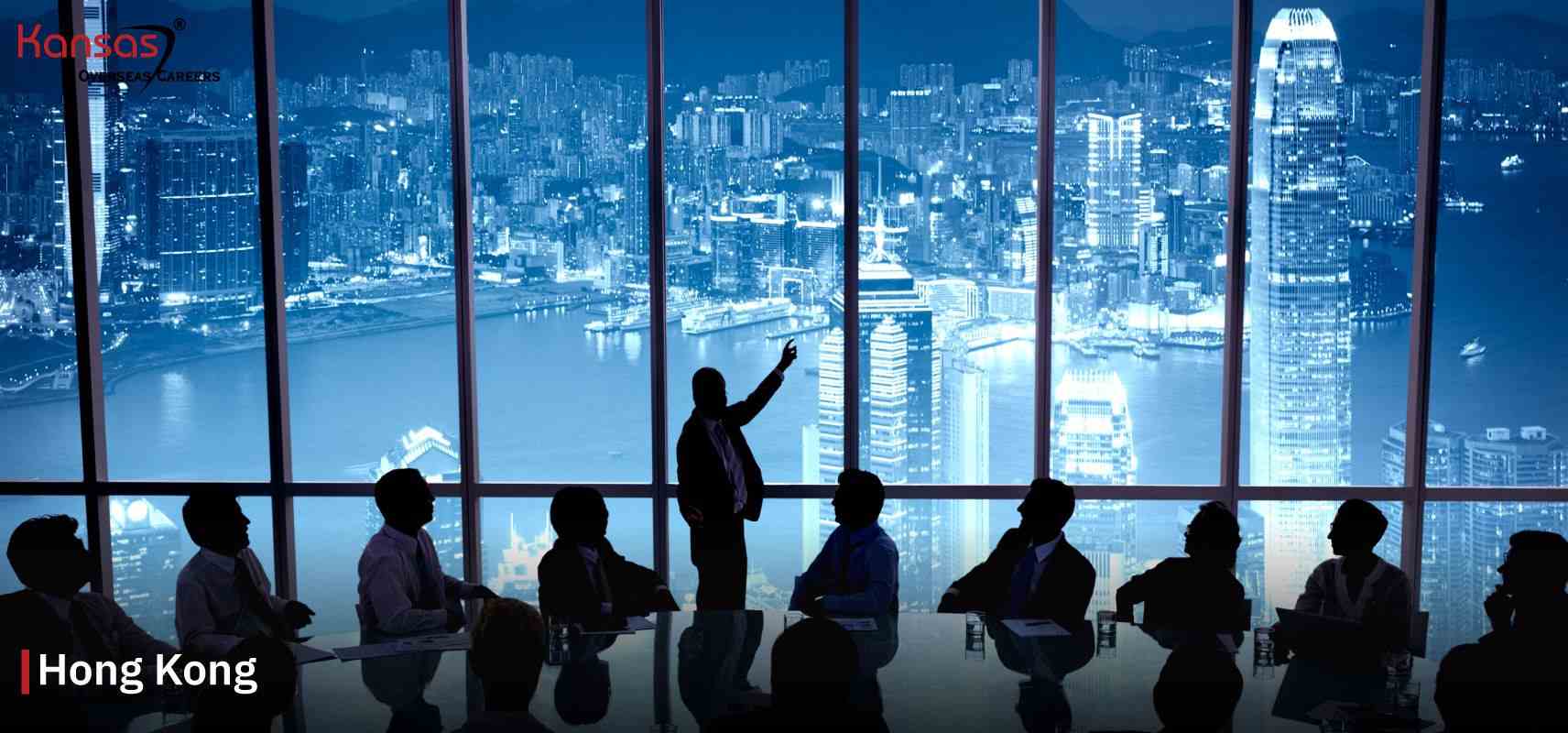 It also fares well for natural beauty, as it is situated between two mountains, therefore offering opportunities for hiking and other adventure sports. Moving here would mean that you would always have the mountains a few hours away from you.
The city is pretty large but well-connected by both land and water transport. There is a robust subway system that can take you from one end of the city to another in a matter of minutes. One of the popular visas to migrate to Hong Kong is the QMAS visa. It allows you to work directly without an additional permit from the employer.
Criteria to qualify:
A high score under QMAS points table.
Confused About Which Country To Choose?
Other notable countries worth mentioning: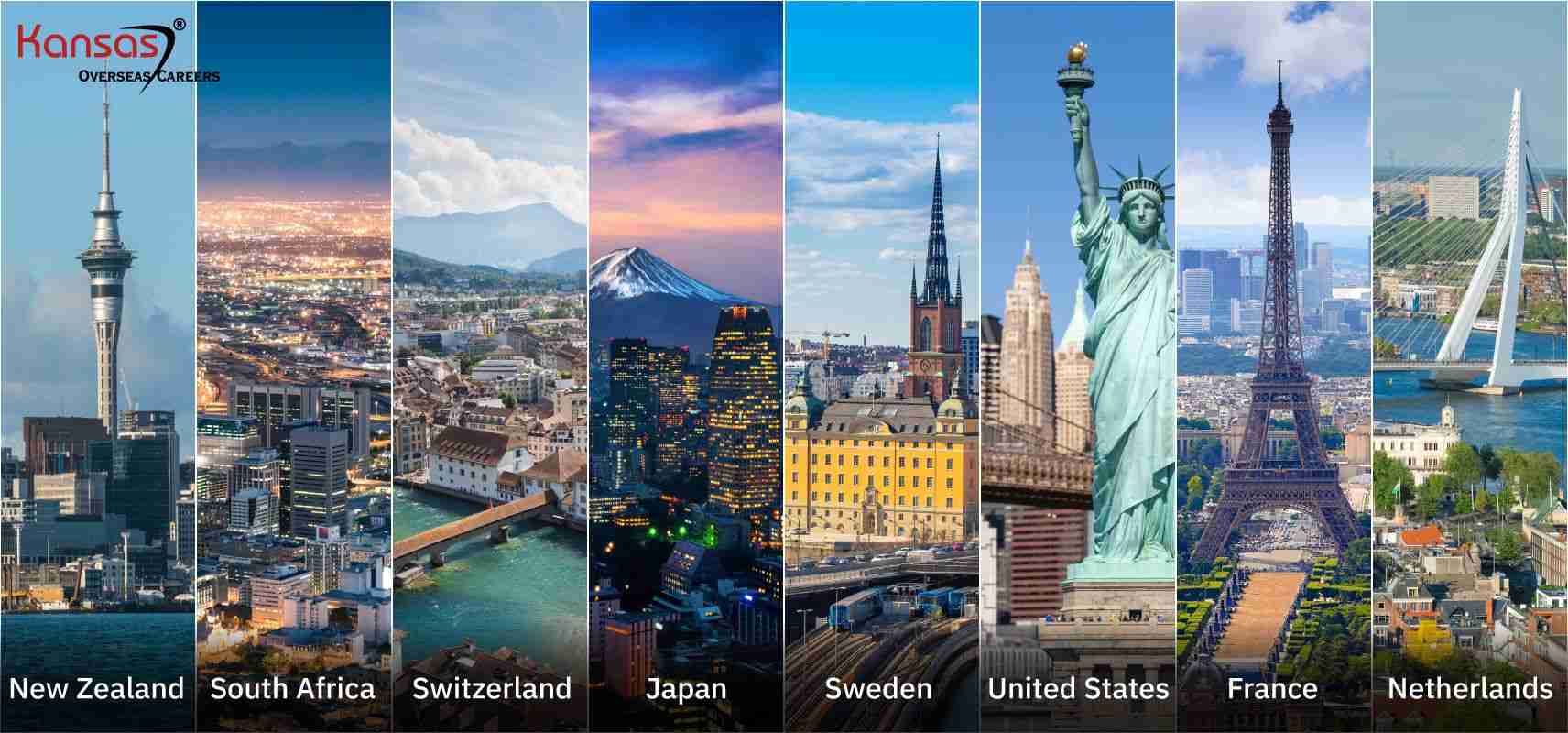 New Zealand
New Zealand is the ultimate destination on the other side of the world for those who want to choose an idyllic in life in natural surroundings but with the privileges of a first world country. The love of sports and active outdoor life are the added charms of moving to this country.
For families looking to make the move, New Zealand is a great country to raise kids in. They have a more relaxed setting, making sure both you and your children can go about their lives in a calm, pleasant setting. India has a huge population that is only growing by the day, while New Zealand has a relatively lower number of people living in it. This would mean that your move to New Zealand takes you away for the hustle and bustle of a developing country to country that is more balanced in every respect.
It is also important to consider that New Zealand also offers all the facilities that countries like US and UK offer, but at a lower cost of living and relaxed immigration rules.
The following visas are available:
ETA

New Zealand Work Visa

New Zealand Resident Visa
South Africa
Contrary to popular belief, South Africa enjoys wonderful weather throughout the year. It maintains a stable temperature, with stormy weather every now and then, with sunny winters where temperatures have been known to drop to very low degrees.
It is also a very green country, full of open spaces so if you are a nature buff, this may be the country for you. The living standards are fairly high, with every amenity that you could possibly need.
The country does not have a very good public transport system, so owning a private vehicle is a must here. Healthcare is of very high quality here, so that is definitely a plus.
The visas available are:
Tourist Visa

SA Critical Skilled Worker Visa

Business Visa
Switzerland
Switzerland had been voted the best country in the world for consecutive times. It has one of the strongest economies all over the world, tremendous financial and entrepreneurial potential, greatest citizenship advantages, highly organised labour market with soaring employment rates and a very promising culture of motivating the skilled labour force with rewards and promotions.
Busy cities like Zurich and Geneva offer the advantages of a cosmopolitan life, and others like Bern, Montreux and Lucerne pack the Zen charm of natural outdoor beauty if you are an enthusiast for eco-living.
The visas available are:
Japan
Historically, Japan had conservative immigration policies and never accepted foreigners into their folds with open arms. However, recently Japan's right-wing government has boosted immigration to cope with demographic challenges and labour shortages.
Today, nearly 3 million migrants live in Japan out of a population of 126 million. Low-skilled workers get permits to reside in Japan for five years, while foreign skilled workers and their family are permitted indefinite stay. Though the Japanese have been a closed, homogenous and reserved society, today like Hong Kong or Singapore, the Japanese city hubs are teeming with Asian immigrants.
With the third largest economy in the world, Japan can be a great choice for a new place to live and work. Here, tradition and modernity meet in a fusion of incredible food, serene natural landscapes and highly efficient, clean and digitally empowered urban cities.
A force to be reckoned with on the global platform, Japan fully exerts its membership control in several international organization like the United Nations, The Asian Development Bank, The World Bank. Apart from the capital city of Tokyo, Hokkaido, Osaka and Kyoto are some of the places you can plan to migrate if you want to catch the winds of change in this land.
The visas available are:
Temporary Visitor Visa.

Visiting Friends/acquaintances.

Temporary Visitor Visa for Business Affairs/ Market Research/ Conference Visa.

Transit Visa.

Long Term Stay with Certificate of Eligibility (Coe)

Long Term Stay with Certificate of Eligibility (Coe) For Spouse and Children.
Sweden
In the latter half of the 1960s, the ideology of multiculturalism entered the political mainstream in Sweden and it opened its doors to immigrants from around the world.
Like other developed nations, Sweden has been plagued with the threat of low fertility rate and shrinking native population. Today, Sweden has one of the oldest populations in the world and the labour sector is unable to meet the demands of the economy.
Sweden has evolved a migrant friendly environment with its low taxation, advanced transportation, hi-facility infrastructure, free healthcare and education. Sweden is also a member of the United Nations, The Organization of Economic Cooperation, and The United Trade Organization.
They maintain high standards of workplace environment, pay excellent wages and facilitates high standards of living. If you are wanting to get away from the hustle and bustle of densely populated city life, consider Sweden as the ideal place to find a home with modern day luxuries and the old-world charm of serene solitude.
The types of visas available:
Business Visa (B)

Employment Visa (E)

Student Visa (S)

Transit Visa (Tr)

Research (R)

Journalist (J)

Medical (M)

Conference (C)

Entry (X) visa

For Study of Yoga/Vedic culture/Indian system of dance/Music
United States
The United States has a long tradition of welcoming people from all backgrounds and cultures seeking to live out the 'American Dream'. US has everything to offer since it is the largest economies in terms of GDP, is technologically powerful, hosts the top universities of the world like Harvard and MIT, is a member of UN, NATO, World Bank.
A leader in medical innovation and research, the US government encourages employers to offer generous medical and dental care policies to the workers. A good work ethic and exceptional skills will make your career can flourish in this land.
The visas available are:
Tourist or Business Visa

Work Visa

Student Visa

Exchange visitor Visa

Ship crew or transit Visa

Religious worker Visa

Domestic employee Visa

Media and journalist Visa
France
A high-income nation, with great reserves of federal wealth, France is a world leader in politics, science, and finance. According to the World Trade Organization, the French economy is one of the largest and consistent in its growth rate in the industrial and labour sectors. With new innovations, new entrepreneurships and jobs aplenty, France offers a prosperous future to all immigrants.
Living in France is desirable because of the perfect climate, free education and pre-schooling services, government subsidised childcare, affordable efficient public healthcare, cost effective higher education and vocational training options, retirement pensions, and amazing French cuisine.
The French people utterly believe in the philosophy "Work to live not live to work". This relaxed work culture and an impressive work -life balance keep the people happy and content.
In your free time, you can explore and travel around the ski-destinations in the French Alpine glaciers or enjoy the quiet peace on summer beaches around Cote d'Azur. Besides the world-famous French art, wine, cheese and patisserie, migrating to France can be a wise choice if you want to get the advantages of living in a first world nation having a membership of the United Nations, EU, World Trade Organization and the Organization for economic cooperation (NATO).
The visa types available are:
Airport Transit

Ordinary Transit (Short-stay)

Student visa (long-stay)

Long-stay

Children short-stay (between 6 to 12 years)

For citizens from African nations

Department D'Outre-Mer

Territoire D'Outre-Mer
Netherlands
Netherlands, a leading innovation capital of the world, has nurtured technical research environments with far reaching prospects. Its strategic location in Europe ensures that the investors can position their companies here to maximise the expansion benefits.
The government has scaled down its taxes to a competitive low and has improved the general quality of life by upgrading social services and accessibility to the best of education and medicine. So, take advantage of the famous Dutch hospitality, because they sure know how to take a tall order of spirits!
The visa types available are:
Dutch Tourist Schengen Visa
Dutch Visa for Business Purposes
Dutch Visa for Medical Purposes
Dutch Visa for Cultural, Sports, Film Crew or Religious Purposes
Dutch Visa for Members of Official Delegations
Dutch Visa for Study, Training, Research, or other type of Internship Purposes
Dutch Visa for The Wife/Husband of a Dutch citizen
Dutch Airport Transit Visa
Dutch Visa for Under-Age Children
A few other countries definitely worth mentioning are:
Denmark is considered to have the world's highest happiness index, though Shakespeare made us believe that Hamlet, the iconic crown prince of the land was so very moody and sombre! Denmark is truly a great option for new age citizens who are willing to take risks and try their luck in a different land. The job opportunities here are not exactly shinning but if you are persistent and hardworking, you will surely find the job which fits your skills and expectations. The compensations are many for this. Free healthcare and state-sponsored education for your children and a safe, trouble-free environment are the perks of migrating to this nation.
Ireland is a potential option for those who are looking for a convenient work visa policy, tax benefit schemes and world class research facilities. The extreme cold weather and the job insecurity for the political unrest can be a deterrent at times.
Norway has liberal immigration policies. The skilled and well-trained workforce of Norwegian citizens do not seem to mind a boost from specialized foreign migrants but they may appear a little cold in the beginning. You can always blame it on the chilly weather or make sure you show off your zeal and skill to make them melt with appreciation. And the perks are gender equality, low crime rates, high salaries and an affordable, secure lifestyle.
Finland has been toasted as the safest country in the world! Its capital, Helsinki has an ultra uber model of great healthcare, education and childcare that can be adopted by many cities for betterment. It is a fairly less-populated nation, with great retirement facilities and a family friendly environment.
Singapore, Malaysia and Mexico are highly recommended for those of you want warmer climates. If cold Scandinavian countries aren't for you, the bustling cities in these nations will not let you feel home-sick at all.