Australia is set to invite 160,000 migrants by the end of 2022! If you are planning to migrate to Australia, you must understand the visa processes and basic eligibility requirements to get started.
In this article, we explore the different immigration pathways, documentation, eligibility criteria, costs involved and other factors impacting your Australia PR Process. Read on.
What are the various Australian visa categories?
Australian Department of Immigration has created several visas depending on the purpose of the applicant's visit.
These visas are categorized under the following basic visa types:
Visitor visas
Studying and training visas
Family and partner visas
Working and skilled visas
Permanent resident visas
Refugee visas
Repealed visas
Eligibility Criteria for migrating to Australia as a Skilled Worker
1. Skilled Independent visa (Subclass 189)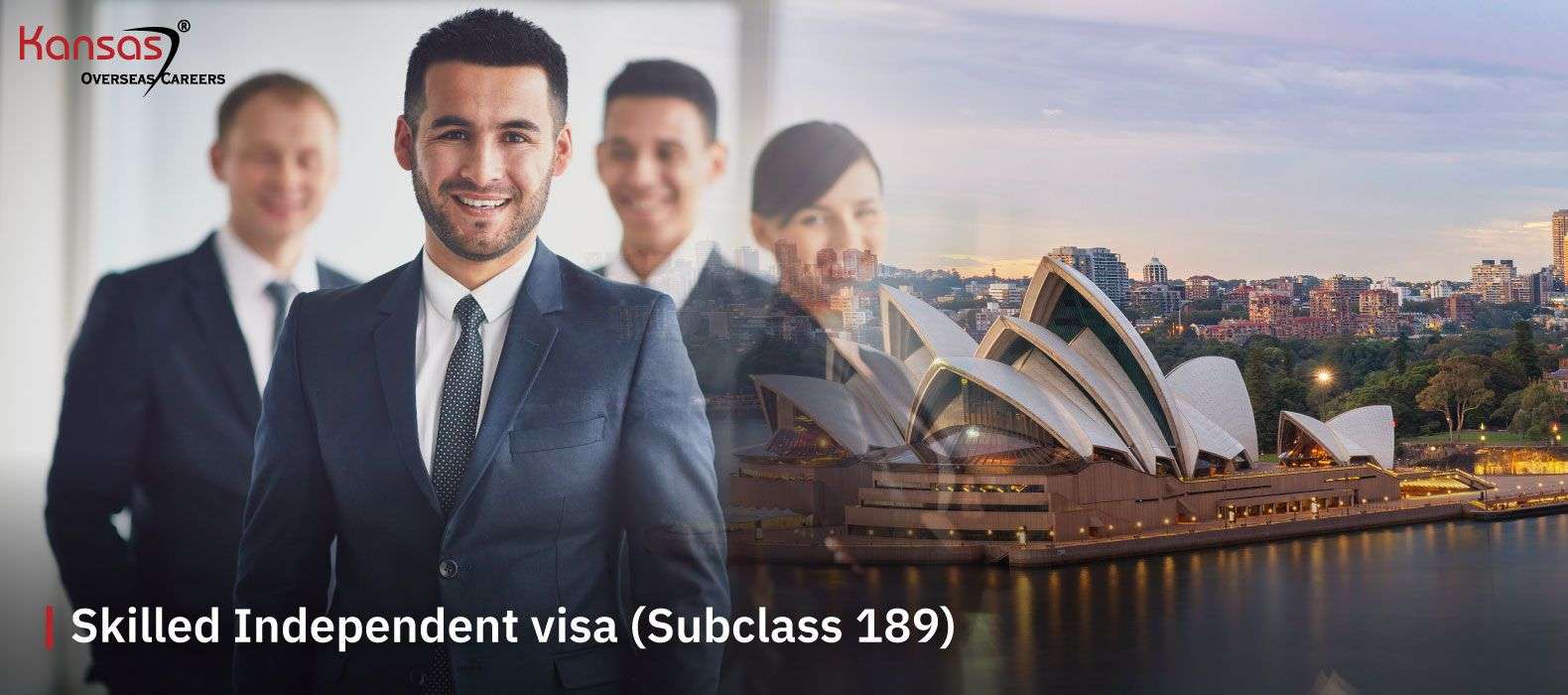 Main criteria:
Have previous work experience in a nominated occupation on Australia's Skilled Occupations List

Must have a skill assessment report by a designated authority for that occupation
Submit an Expression of Interest (EOI) through Skill Select from within or outside of Australia
To Submit an Expression of Interest, you must:
Age below 45 years

Have score minimum 65 points in Skill Assessment test

Have good health and character
Once you receive an invitation to apply for this visa, you must apply within 60 days.
2. Skilled Nominated visa (subclass 190)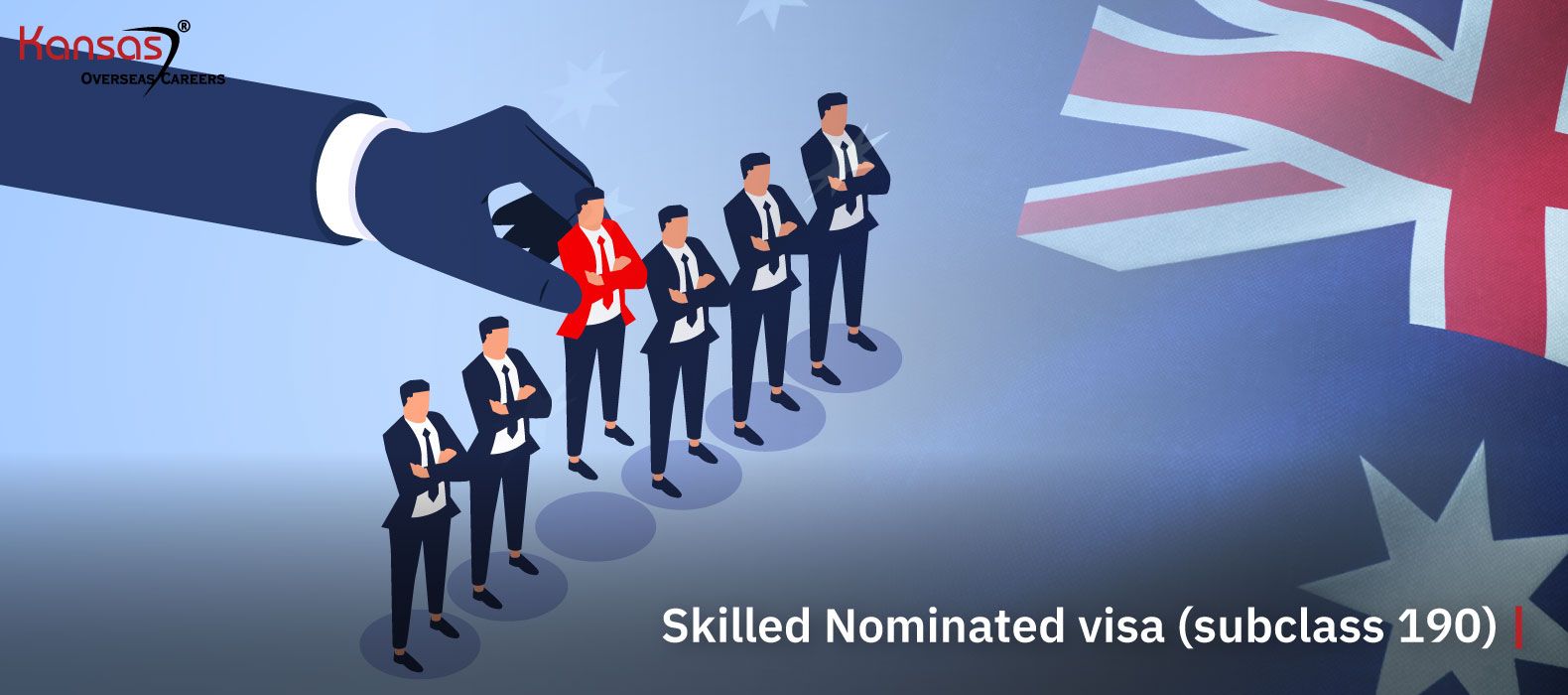 Main Criteria:
An Australian state or territory must have nominated you.

Have previous work experience in a nominated occupation on

Australia's Skilled Occupations List
Other requirements include:
Must have a score of 60 points or above

IELTS language test score of minimum 6

Expression of Interest or EOI must be submitted to the Australian Immigration authority

Have required health and police clearance certificates
3. Family Sponsorship program
Main Criteria:
Your spouse, parent, sibling or any other family relative should be willing to sponsor your PR visa
Dependent candidates must have a partner in form of:
A permanent resident of Australia

A citizen of Australia

Eligible New Zealand citizen
How are points allocated under the points test for migrating to Australia?
The points structure is different for different types of visas.
For example, let us look at the points structure for the Skilled Work Subclass 190 visa. The points will be based on the following factors:
| | |
| --- | --- |
| Age Group | Points |
| Minimum 18; Less than 25 | 25 |
| Minimum 25; Less than 33 | 30 |
| Minimum 33; Less than 40 | 25 |
| Minimum 40; Less than 45 | 15 |
Educational qualification
| | |
| --- | --- |
| Requirements | Points |
| Doctorate* | 20 |
| Bachelor's degree* | 15 |
| Diploma or trade qualification** | 10 |
| Award Suited To Your Skilled Occupation*** | 10 |
| | |
| --- | --- |
| Masters degree/Doctorate* | 10 |
*: Either from an Australian educational institute or another education institute with a recognized standard
**: Only from an Australian educational institute
***: Recognized by the relevant assessing authority for your nominated skilled occupation
*: Must be awarded from an Australian educational institute after 2 years of academic years study in a relevant field.
Note: Points will be allotted only for your highest qualification
Study in regional Australia
| | |
| --- | --- |
| Requirements | Points |
| At least 1 degree, diploma, or trade qualification from regional Australia | 5 |
| | |
| --- | --- |
| Level of English | Points |
| Competent English | 0 |
| Proficient English | 10 |
| Superior English | 20 |
Credentialed community language
| | |
| --- | --- |
| Requirements | Points |
| A recognized qualification in a credentialed community language | 5 |
Work experience (Outside Australia)
| | |
| --- | --- |
| No. of Years | Points |
| Less than 3 years | 0 |
| Minimum 3 years | 5 |
| Minimum 8 years | 15 |
Note: You can claim these points only if it falls under or is closely related to your nominated skilled occupation list.
Professional year in Australia
| | |
| --- | --- |
| Requirements | Points |
| Completion of a Professional Year in Australia | 5 |
Note: Professional year must have been in Accounting, ICT/Computing or Engineering
| | |
| --- | --- |
| Requirement | Points |
| Spouse/de facto partner also an applicant* | 10 |
| Spouse/de facto partner also an applicant** | 5 |
| Single (Partner is an Australian citizen) | 10 |
*: Partner must meet Age, English & Skill criteria. Partner must not be an Australian citizen
**: Partner has competent English. Partner must not be an Australian citizen.
| | |
| --- | --- |
| Requirement | Points |
| Invited to apply for Subclass 190 visa | 15 |
What are the documents required for immigrating to Australia from India?

The list of documents for immigrating to Australia is as follows:
National Identity Card
Birth certificate
Marriage certificate
Medical certificate
Police certificate
Passport
Resume
Digital photo
English language proof
Educational certificates

Nomination proof

Job Offer
Proof of Funds
Skills assessment documents
Note: All the information in the documents that you are providing must be in English.
What is the step-by-step process of migrating to Australia in 2023?

Step 1: Keep documents ready
Gather all necessary documents before submitting your EOI in Skill Select.
Step 2: Update or create an EOI in SkillSelect
This indicates that you want to be nominated.
Step 3: Submit a Registration of Interest
You will be selected if you meet all the eligibility requirements.
Step 4: Apply for visa nomination, if selected
The claims present in your EOI and Registration of Interest must be submitted with proof when you were selected.
Step 5: Invitation to apply
Upon nomination, you will receive a Skill Select invitation to apply
Step 6: Submit your visa application
Submit your visa application to the Department of Home Affairs within 60 days
How much does it cost to migrate to Australia from India?
The cost of migration to Australia from India depends on your visa type.
Here's a cost breakdown for each immigration program:
Type of Visa

Cost

Work-stream Permanent visa

AUD 4,115

Family-stream Permanent visa

a. Spouse

b. Child

AUD 7,715

AUD 2,665

Business Permanent Visa

AUD 2,590
Processing time for Immigration Visas to Canada from the UK
Type of Visa

Processing time

Work-stream Permanent Visa

6-9 months

Family-stream Permanent visa

Spouse
Child

20-24 months

13-15 months

Business Permanent visa

NA
Other Important FAQs
What are the benefits of an Australian permanent residency visa?
If you hold an Australian PR visa, then you can:
Stay in Australia permanently.
Work and study in Australian Institution
Enroll in Australia's 'Medicare.'
Sponsor your family members
Travel in or outside of Australia for 5 years
Become eligible for Australian citizenship
Which are the most popular permanent visas in Australia?
The most popular visa types for obtaining permanent residency in Australia are:
1. Work-stream permanent visa
This category is for those applicants who have been sponsored by an Australian employer to work in Australia or who have a skill set that is useful for Australia.
The Australian labor market thrives on this visa category.
2. Family-stream permanent visa
This category is for those applicants who are:
Partners
Children
Parents
Dependent relatives
3. Business or Investor-stream permanent visa
This category is for those applicants who wish to:
Own and manage a business

in Australia
Conduct business and investment activity in Australia
Undertake an entrepreneurial activity in Australia.
What other pathways do we have for obtaining an Australian PR visa?
If the primary options do not suit your profile, then you can opt for one of the following pathways for an Australia PR visa:
Retirement visa
Former resident visa
Distinguished Talent visas

Refugee and Humanitarian

visas
What is the minimum number of points required for a permanent Australian Skilled worker visa in 2023?
The minimum score in the points test is 65 points to qualify for the Australian Skilled worker visa in 2023.
What is the maximum age for immigration to Australia from India?
The maximum age is 45 years for immigration to Australia.
Do you need a degree to immigrate to Australia?
Yes, in most cases, you need a degree to migrate to Australia because the immigration process is based on a points test.
What should I know before moving to Australia from India?
Here are a few factors that Indians need to consider before moving to Australia:
1. Australia is massive
Australia spreads across more than three million square miles. Here you will find that the Eastern and Western coasts are so far away that the time zones are different.
2. The changing weather
You will notice that when there is summer in the south, it's raining in the northern territory. Indians might find Brisbane familiar because of its tropical climate.
3. Excellent healthcare system
Healthcare in Australia is free. So, if you are successful in obtaining a permanent residency visa in Australia, then you become eligible for the free healthcare benefit, which they refer to as 'Medicare.'
4. Australia is expensive
Almost everything in your daily life, like house rent, transportation, food, etc. in the Australian continent is expensive as compared to India.
What is the ideal time to book flight tickets before moving to Australia?
It is advisable to book your flight tickets at least 6 to 9 months before the date of flying.
Booking your flight tickets this early will give you a set deadline, and subsequently, you can plan everything before moving to Australia.
Which is the best temporary work visa in Australia?
With the Skilled Workers Regional visa (subclass 491), you can:
Stay in Australia for 5 years

Work and study

in any designated regional area of Australia
Travel in and out of Australia as many times until visa lasts
When should I resign from my current job before moving to Australia?
The notice period in India is usually 3 months, spanning from resignation to the last day at the office.
How can immigration agents' registration authority of the Australian government help skilled migrants?
You do not need the services of immigration consultants to apply for a general skilled migration visa to Australia. But if you decide to seek professional help for permanent residence, the Office of the Immigration Agents Registration Authority (OMARA) empowers Migration Agents to use their knowledge of visas and immigration law to assist people to migrate to Australia.
What is Manus Island in Australia known for?
Officially the Manus Island Regional Processing Centre (MIRCP) is one of the offshore Australian immigration detention centres instituted as part of the border protection policy. It is aimed at stopping maritime arrivals of asylum seekers.
Can I enjoy a working holiday in Australia?
Yes, you can. But only if you are granted a Work and Holiday visa. You can enter Australia any time within 12 months from when the visa was granted and stay up to 12 months from the date of entry. You can also leave Australia and re-enter several times as you wish during the valid period.
How Can Kansas Help?
Kansas Overseas Careers specializes in Permanent Residency Visas, Work Visas, Study Visas, Temporary visas, and Dependent Visas to Canada, UK, USA, Germany, and Hong Kong.
Apart from these services, Kansas offers its clients personalized services such as:
Profile Evaluation

:

Professional guidance based on an

in-depth assessment of the client profile to determine chances of visa success.

Documents & Review

: Detailed, error-free documentation based on the visa type drafted to meet specific formats.

Dedicated Case Officer

: A dedicated consultant to assist clients throughout the process.

Visa Filing

: Kansas ensures that the visa applications meet all the standard requirements of concerned immigration authorities and governing bodies.

Test Preparations

: Complimentary online courses are offered to help aspirants improve their Language Proficiency for important exams like IELTS, French, TOEFL, and PTE.

Visa & Interview

: Guidance is provided for aspirants attending visa interviews along with verified documents.

Post-Landing Service

: Kansas helps clients settle down in the new country with a comfortable stay after they have received their visas.
Additional services offered to job-seekers:
Resume Writing

: Dedicated team of resume experts to craft the best resumes that meet prerequisites of immigration authorities and potential employers. This greatly improves their chances of selection.

Profile Marketing

: Kansas is well-known for creating the best-in-class portfolios that boost applicant profiles in job-portals. And yes, this is a complimentary service!\
You can expect a one-stop solution for all your visa needs from profile evaluation, documentation, application drafting to post-visa services with Kansas.
Conclusion:
Here's all that you need to migrate to Australia:
You need a

minimum of 65 points

to be eligible for visa application.
The PR visa will cost you a total of AUD 4,115
The Process Time for an Australian PR Visa is approximately 6-9 months.
You can take your dependents along with you with the PR Visa at an additional cost.
And finally, you can get your visa in just 6 steps!
To know more about the Australia PR Visa, you can contact our experts.