The UK Spouse Visa is meant to enable the partners of British citizens to live with them in the UK. This is also called the UK marriage visa. This way the spouse of a UK citizen is granted an indefinite leave to remain in the country, after a probationary period of time.
The main concern that authorities have with UK spouse visa applications is arranged marriages. Therefore, it is important to establish that the marriage in question is genuine and not engineered to gain access to the UK.
What is a UK Spouse Visa?
The UK Spouse Visa targets the spouses of UK citizens that need to obtain the right to remain in the country with their spouses. This visa grants them the right to stay on in the country with their spouses, therefore removing the need for separation and giving the marriage a fair chance to work.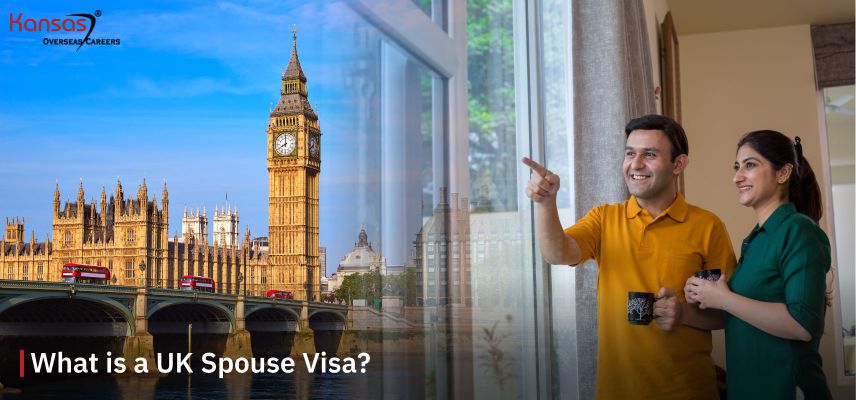 Unlike most visas, this particular visa requires several details about your personal life. The success of your visa application depends on how genuine your marriage is, so the authorities have to do the necessary to ensure they have the information they need. Two visas that are similar to this one is the settlement visa and the family visa.
Who qualifies for a UK Spouse Visa?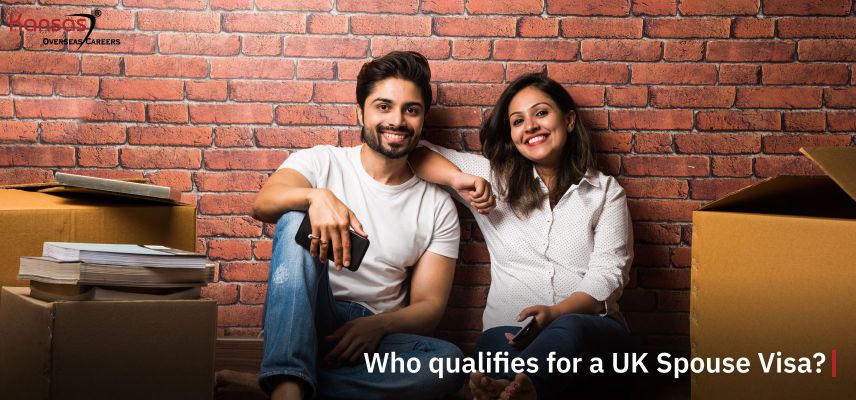 The following criteria must be fulfilled to qualify for a UK spouse visa. Please note that the criteria will vary according to your circumstances.
Your partner must be a British citizen

Your partner must have indefinite leave to remain

You must be legally married

You are both adults over the age of 18

You must have met each other in person

You intend on living with each other on a permanent basis once you are in the country

You have a genuine relationship

You are both not in relationships with other people

You can be supported by your partner once you have arrived in the UK, either by his salary or savings

You will be sponsored by him, as will any dependents that you may have

The both of you will not be a burden on public funds

You are proficient in English, and will be able to communicate with the people of the country adequately
You should know exactly what you need to display according to your circumstances. You can talk to immigration solicitors to understand this better. Kansas has a team of immigration experts that can help you with this. Call us to know more, or visit our official website.
The following elaborates on the important criteria that are reviewed on your application. The following factors have a major impact on your spouse visa application and can determine the success of your application.
Financial Means
There are certain financial requirements that have to be met by your spouse if he/she wants to bring you to the UK. You must have sufficient funds so that you or your spouse do not have to resort to public funds.
The UK embassy will want to make sure that you do not drain their public funds any more than necessary, especially since you are not a long-term taxpayer. The amount of funds that you require on your marriage visa depend on whether you have a dependent or not.
The following list the funds required:
18,600 pounds

3,800 pounds added to the initial amount if there is a first child and they are not British

2400 pounds added to the above amounts for each additional child and they are not British
There are several ways to display your income or your partner's income to obtain an indefinite leave for yourself. They are:
Salaried income

Non-salaried income

Self-employed income

Salary

Dividends

Rental Income

Investment income

Income from stocks, shares and bonds

Income from pension

Pay out from insurance schemes

Maintenance payments

Cash savings
Your partner must show that the salary he/she receives is enough to support you in the UK. Usually, this amounts to 18,600 pounds and increases with every child you plan to bring to the country. If your partner falls short of this income bracket, then he/she will have to display adequate savings to bring you into the country.
English Language Proficiency
You must display adequate language proficiency. The reason this is important is that it is important for you to be able to function well in their country, and speaking the language is crucial to this. Not being well-versed in English would result in problems for you, as well as the citizens of UK.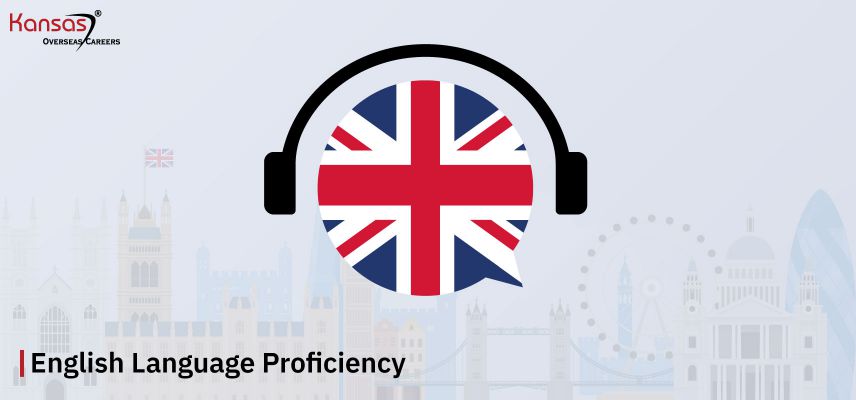 The question of being able to get along with you spouse arises here. Inadequate language skills would raise questions about the authenticity of your marriage. Authorities will question how you were able to communicate with an English-speaking British citizen well enough to be married to one if you do not have a satisfactory hold over the language. The problem worsens if he/she cannot speak the language of your home country either.
The following lists the circumstances under which you would have to meet English Language requirements:
Not a native of the European Economic Area or Switzerland

Are in a relationship with a British citizen or someone who is already settled in the UK

Want to immigrate to the UK as the spouse of a British citizen
There are various English language proficiency tests that you can take to prove your language skills. You may not have to take a language proficiency test if you come from a country where the majority of the population speaks in English, like the US for example. You may also skip the language test if you have a degree that was taught in English.
If you live in a metropolitan city in India then taking the test should not be a problem, as there must be several test centres around you. TOEFL and IELTS are popular tests that are widely recognised.
Dependents
Children below the age of 18 can enter UK along with you. You have to submit a separate application for them at the time of your own. Please remember that the minimum income requirement that has to be displayed will increase with each additional child.
Termination of Relationship
If you are a British citizen or someone who has been granted indefinite leave to remain, then your partner will qualify for a spouse visa. There is a probationary period of time after which they are also granted indefinite leave to remain.
If your relationship ends during this probationary period of time, then you may notify the UKBA with an update on your relationship. If the UKBA see fit, then your spouse will not be allowed to remain in the country any longer.
However, this is only applicable in certain circumstances. The exceptions are as follows:
Your spouse may apply for another visa and qualify for it

Your spouse might find another reason to stay on

There may be humanitarian or compassionate reasons to not send him/her away from the UK
Proof of genuine relationship
To make sure that the marriage is not one of convenience, applicants must prove that they have met their partners and share a genuine relationship. The following factors must be proven:
That they have met their partners

That it is not a marriage of convenience to obtain a UK visa

That they will live with their partners on a permanent basis upon arriving in the UK

That even if their partners are not currently in the UK, they will move to the UK with their partners once the visa is granted
To prove that the above will take place, the following documents can be listed as proof:
Tenancy agreement

Joint mortgage

Photographs that depict the time you have spent together

A joint bank account

Joint savings

Text messages

Travel documents that show visits to each other before marriage

Proof of intent to live together
Documentation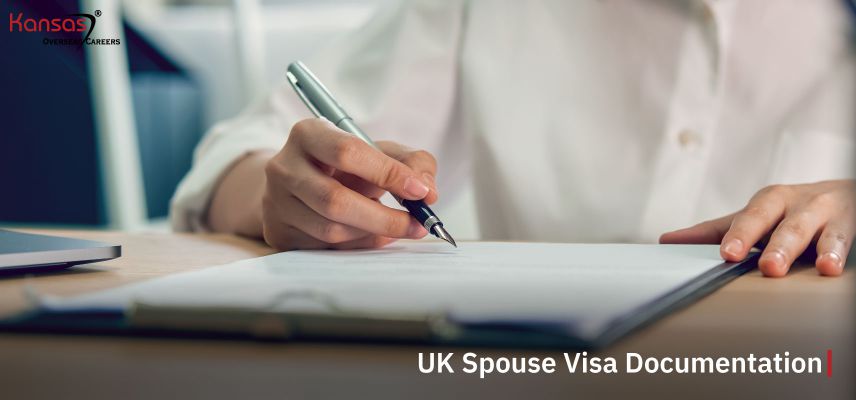 The following documents have to be presented:
Application Form

Valid passport

Previous passports, if any

Two passport-sized photos

Proof of language proficiency

Proofs of funds

Proof of genuine relationship

Full name

Date of birth

Records of previous applications, if any

Police records

National Insurance Number

Details of caregivers and parents

Proof of accommodation

Biometrics

Proof of payment of fees
Cost
The visa fee is 1,523 pounds (154530 INR) if you are applying from outside UK, and 1,033 pounds (104813 INR) if you are applying from within UK.
Processing Time
It may take anywhere from 8 weeks to 12 weeks to get your UK spouse visa approved.
Conclusion
The UK spouse visa is an excellent way to reunite with your spouse if he/she is a British citizen and you are from elsewhere. There is no reason to let nationality stand in the way of love. However, it is vital that you manage to convince authorities of the sanctity of your marriage. This would mean:
No extra-marital affairs

Termination of previous marriages/relationships

Meeting and spending time together before marriage

Your relationship must be at least two years old
There are a few other factors involved in the success of your UK spouse visa application. To know more, book a free consultation with Kansas now!
FAQS
What is the UK spouse visa also called?
The UK spouse visa is classified under the UK family visa and is also called UK marriage visa.
What is entry clearance and why is it important?
You must seek entry clearance if you plan on traveling to the UK on the basis of your marriage to a British citizen. This is mandatory, even if you are inside UK at the time of application.
You must have leave to remain that extends for at least 6 months at the time of application from inside the UK.
You cannot switch if your leave to remain is valid for less than 6 months.
Do I need to display my language proficiency?
You need to display your language proficiency if you are from a country where the majority does not speak in English, and if you do not possess a degree that was taught in English.
What is a civil partnership?
A civil partnership is the legal recognition of a relationship. It provides very similar rights to that of a marriage. It is meant for same-sex relationships, but can be used for heterosexual relationships as well.
A civil partnership can be an important document that proves that your marriage is genuine and not forged.
Can I renew my UK spouse visa?
Your UK spouse visa grants you permission to stay for 2 years and 6 months only. You may extend your visa following this. You have to do this 28 days before the expiry of the current visa.
When applying for renewal, you must prove that your marriage is genuine, you partner is still living with you, and the circumstances are similar to when you were first granted the visa.
Which countries need to take English language proficiency tests?
The following countries do not need to take English language proficiency test:
Antigua and Barbuda

Australia

The Bahamas

Barbados

Belize

Canada

Dominica

Grenada

Guyana

Jamaica

New Zealand

St Kitts and Nevis

St Lucia

St Vincent and the Grenadines

Trinidad and Tobago

USA
Every other country is required to take the test.
How long can I remain in the country on my UK spouse visa?
If you have applied as a spouse then you may remain in the country for a period of 2 years and 6 months, following which you are required to apply for an extension.
If you are applying as a partner, then you are a granted a stay of 6 months, after which you must apply for an extension.
Under what circumstances will it take longer for my application to be processed?
Your application may take longer if the following criteria are not met:
Minimum income requirement

English language proficiency

Clean police record

Sufficient and accurate documents
It will also take longer for your application to be processed if you are called in for a visa interview.