US is a popular destination for foreign applicants for various reasons. They offer superior infrastructure, possess diversity in their community and is easier to access than most European countries.
Therefore, students, employees and potential immigrants make a beeline for the US in lieu of better living standards and an enriching experience.
What are the top 5 US Visas?
US offers a wide range of visas tailored to every foreign national's needs. The following visa categories will help you understand the most popular visa types on the basis of issuance and application, and most importantly, purpose.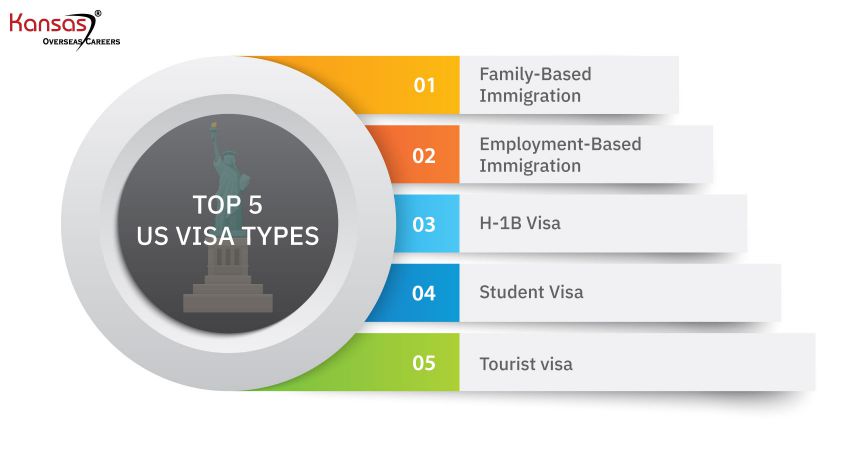 Immigrant Visa: This visa is meant for potential immigrants travelling to US in search of permanent residency. They could intend to work there, move in with a spouse or family member. This visa is approved by the US Citizenship and Immigration services. The top 2 visa types in this category that we shall discuss are:
Family-based immigration visa

Employment-based Immigration visa
Non-Immigrant Visa: This visa category lists the popular visas that we hear of very often. Business visas, work visas, student visas, exchange visitor visas all fall into this visa type. These visas are issued to people looking to visit the US for a relatively short period of time. Each visa under this category is vastly different from some of the other. For example, a student visa is issued for a much longer period of time than a tourist visa, while a tourist visa requires fewer documentation than a student visa does. The top 3 visa types that we will discuss here are:
Family-based Immigration
These visas are granted to potential immigrants who have close ties to a relative who is a citizen or a permanent resident of the US.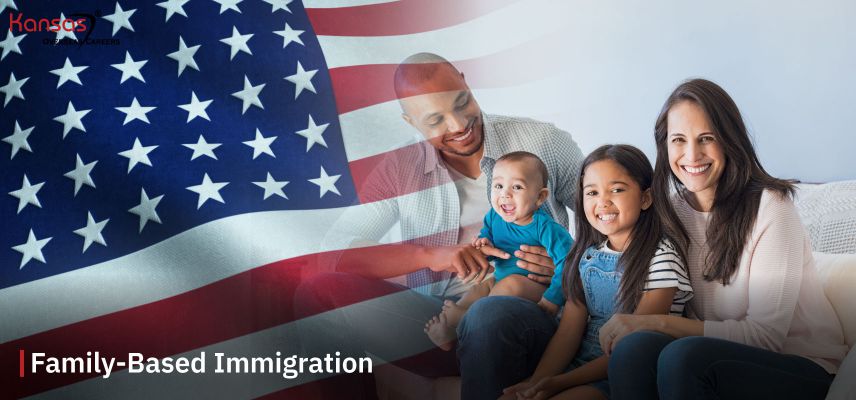 The following criteria, if matched, will mean your relative can help you immigrate to the US:
Relative is over 21 years of age

Relative is either a US citizen or a permanent resident

Relative is an immediate one, like a spouse, parent, child or sibling

Relative could also be a distant one if you are applying for family preference, however the number of visas issued in this category are very limited
Employment-based Immigration
This visa type gives the holder rights to immigrate to the US on grounds of employment. This allows the applicant to apply for permanent residency in the US. Following 5 years of permanent residency, the visa applicant may move for US citizenship.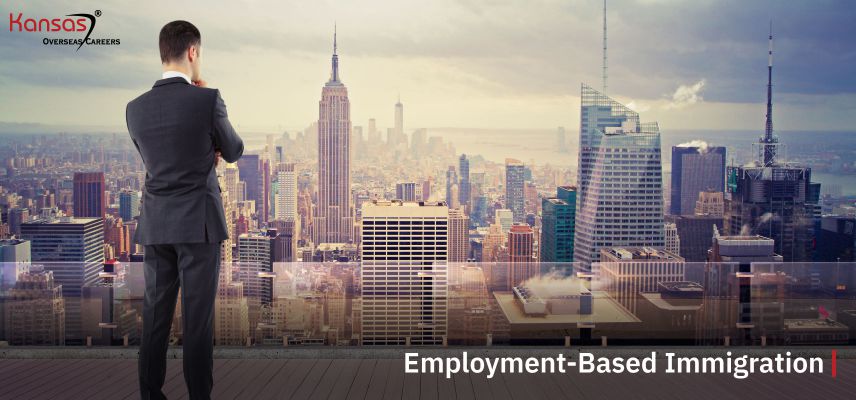 The following are the different types of employment-based immigration visas:
Visa Type

Qualifying Workers

EB-1A

Workers with extraordinary ability

EB-1B

Outstanding foreign researchers or professors

EB-1C

Managers and executives from multinational corporations

EB-2

• Professionals with an advanced degree with a U.S. job

• Workers with exceptional abilities as well as a U.S. job offer

EB-3

• Professional workers

• Skilled workers

• Unskilled workers

EB-4

Special immigrants

EB-5

Immigrant investors
H-1B Visa
The H-1B Visa is a very popular option amongst Indians. They are meant for applicants who are employed in special occupations. This essentially refers to applicants with highly specialized degrees employed in unique jobs who have a lot to offer to the American economy.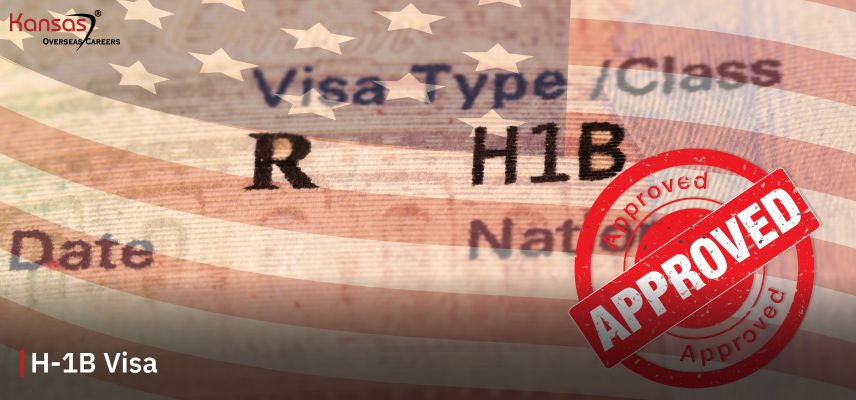 The professions that are included are:
Fashion Models

Graphic Designers

Fashion Designers

Accounting

Architecture

Engineering

Law
A bachelors degree, and preferably higher education in specialised fields makes for an ideal applicant. The education gained does not have to be from a US university, as long as it holds up when evaluated according to US standards.
The job landed by the applicant must require the degree earned by him/her. The job conditions offered must be the same as what is offered to US citizens, and the salary must be equal.
There was a scare following Trump's ban on the H-1B visa, as this meant Indians could not access the most popular way of getting access to the US, especially in the IT sector. The ban has been lifted, which means you can successfully apply for this visa now.
Student Visa
The student visa is an extensive visa that offers entry to foreign nationals for various types and stages of education. The applicant must be accepted in the preferred institute before applying for the student visa. The institute will provide you with some of the documentation that you will have to provide when you submit your application.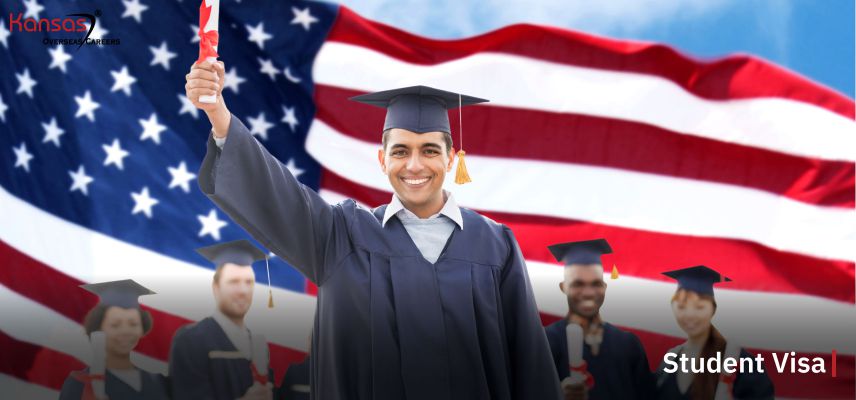 There are 2 main kinds of student visas, and they are:
F-1 Visa: This is the most commonly issued visa and it is applicable for academic education in the US, no matter what stage. You could be applying to a school, university, a private school or an English language course. This is the main criterion that qualifies you for a F-1 Visa. Another criterion that qualifies you is if your course holds over 18 hours of classes every week.
The F-1 Visa can only be issued to students looking to get admitted in grade 9 and above. Any grade below this includes only publicly-funded institutions and is not open to foreign nationals.
M-1 Visa: This visa is meant for non-academic training. This essentially refers to vocational study or training.
Tourist visa
There are several reasons for applicants to want a tourist visa.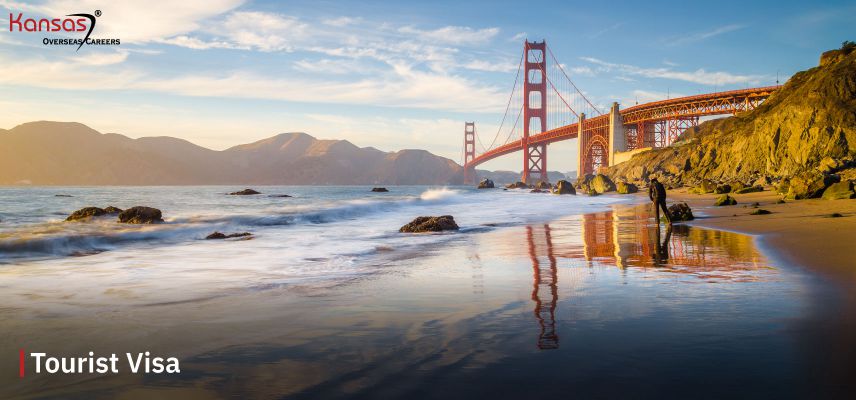 They are as follows:
Business

Tourism

Purposes that will take a short span of time
You may not apply for a tourism visa for the following reasons:
Studies

Work/employment

Any kind of paid performance

Being a crew member on a flight

Work in media

Permanent residency
Application Process for Immigrant Visas
The immigrant visa process involves both the petitioner and the applicant. For example, if you are applying to go to the US via employment-based immigration, then both your employer and you will be involved in the application process. Please note that employment-based immigration is not the same thing as a temporary work visa.
Step 1: The first step only involves the petitioner, i.e., the US citizen or permanent resident that shall be sponsoring your immigration to the US. They must file the Form I-30, Petition for Alien Relative. This can be done via e-mail or snail mail.
Step 2: The second step involves both you and the petitioner. Assuming the petition is improved, your case will be transferred to the National Visa Center and registered there. On successful completion of this stage, you will be sent a welcome letter.
There will be login details provided in this letter, which you can use to access your case in the Consular Electronic Application Center. You can stay updated by using your account on this platform. You have to provide the fees and supporting documents at this point.
Step 3: There are two kinds of processing fees that will have to be paid at this point:
Immigrant Visa Application Processing Fee

Affidavit of Support Fee
You will need your petitioner to be involved in this step, as the payments need to be made from a US savings account.
Step 4: This only involves the petitioner. He/she has to sign an Affidavit of Support and accept financial responsibility for the applicant. He/she is also called the sponsor. In case of insufficient income, a joint sponsor may also be involved.
The sponsor is legally responsible for the finances and spending of the applicant in the US, until he/she becomes a US citizen.
Step 5: The petitioner has to gather evidence of their own financial standing and other necessary documents.
Step 6: This step involves the applicant only. He/she has to complete the online application form and pay the fees. On successful payment of the fees and submission of the form, you have to take a copy of the print out depicting the same, and appear for your visa interview.
Step 7: You must collect the necessary civil documents that support your application at this stage. This must be issued by the issuing authority in your country. In case of documents not written in English, they must be accompanied by certified translations.
Step 8: Both the parties are involved in this stage. The documents must be saved for future use. The file types that are accepted are .pdf,.jpg and .jpeg.
Step 9: You will need to upload your scanned documents at this stage.
Step 10: You will receive an e-mail notifying you of the important interview dates and venues. You must complete the following before you appear for your interview:
A medical examination

Gathering documents
Step 11: Appear for your interview.
Processing time
The processing time for a US immigrant visa is 3 to 5 weeks.
The processing time for a US non-immigrant visa takes typically 7-10 days. This may vary, so applicants are encouraged to apply 3 months in advance.
Conclusion
There are two main types of visa classifications, immigration and non-immigration. There are certain things you have to factor in, regardless of the type of visa you are applying for:
Documents

Medical examination

Processing fee

Visa interview

Visa processing time
For help with your visa application, book a free consultation with Kansas now!
FAQS
How long will your US visa last for?
This depends on the visa you have applied for. Visas like employment-based immigration visas, student and work visas will be valid for a lot longer than tourist/visitor visas.
What will you be asked in your visa interview?
You will be asked to elaborate on your marriage status, whether you intend on travelling with someone else, the details of your bank statement, any scholarships you might have received and the overall intention of your trip.
How much funds do you have to show for your proof of funds?
If your I-20 form shows $ 40,000, then you have to show around $ 80,000 in your bank statement. The proof of funds depends on the visa you are applying for.
Why do visas get rejected?
This happens for various reasons. If you are applying for non-immigrant visas then you have to prove that you plan to return to your home country and that you have a specific intention for which you need to travel to the US.
If you fail to convince your visa officer of this, then your visa may get rejected.
Can I get a visa without appearing for my interview?
Anyone below the age of 14 and above the age of 79 can apply for a visa waiver.
What are some ways you can strengthen your application?
You can show the following:
Personal assets in your home country

Employment

Family ties
Which visa is very easy to get?
Compared to the other visas, the visitor visa is relatively easy to get.