To quote Helen Keller, "Alone, we can do so little; together we can do so much". This goes precisely well with the Canadian immigration process as the process is easy. Although having an expert in the visa processing industry helping you is advised.
Here you will know what are the benefits of hiring an immigration consultant.
7 Reasons Why You Must Hire the Best Immigration Consultant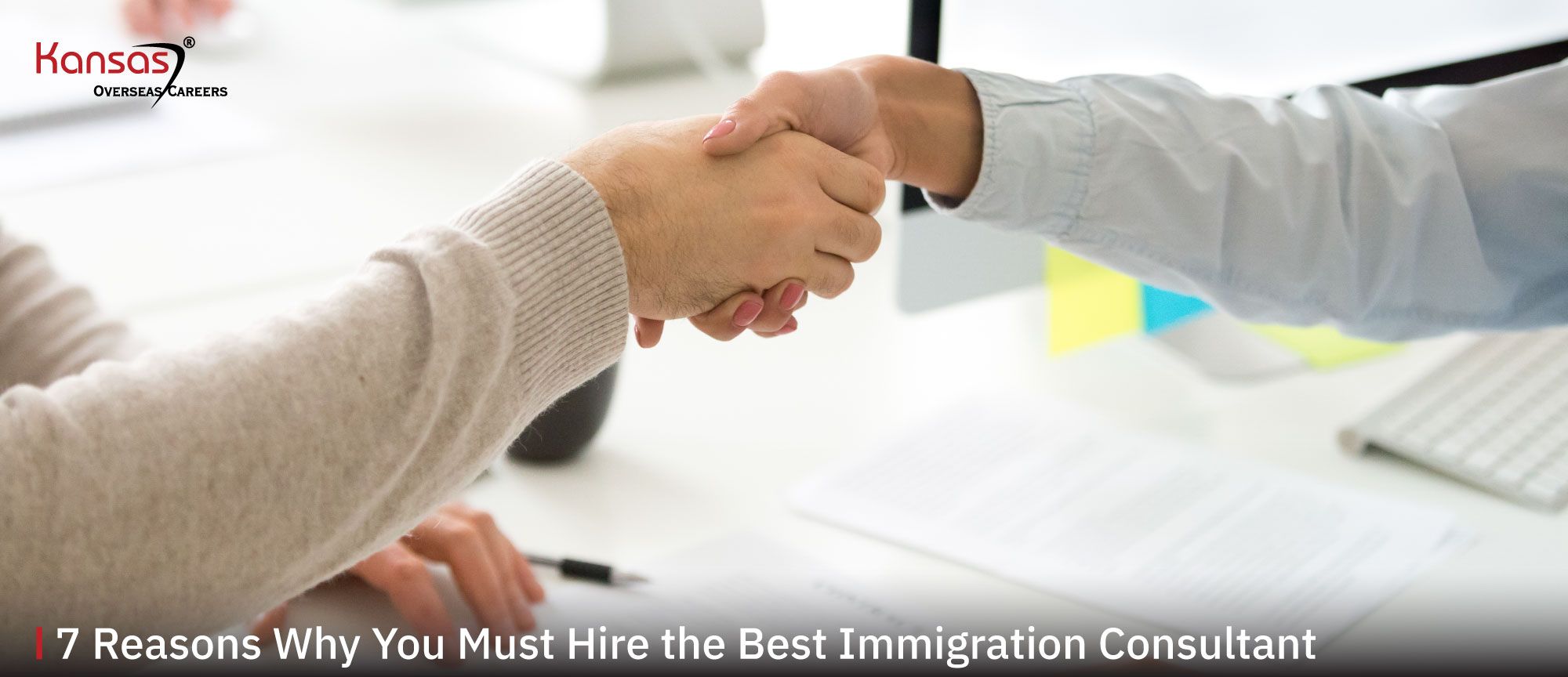 Guidance in Visa Selection
Every visa category is different. You may be eligible even for more than 2 programs at once. It may be difficult for you to make the best choice. Here the role of a PR consultant becomes significant.
An immigration consultant or a PR consultant helps you. To understand which visa program is best for you. Based on your profile and its demand in Canada.
He/she also helps you understand your accurate score. Which otherwise is difficult with the help of free online assessment forms.


Understanding & Resolving Complex Issues


The first stage of a Canada visa (after eligibility check) is Educational Credential Assessment. At this stage, most candidates get stuck because of the sealed transcripts requirements.

Though there is nothing complicated about this stage. But getting help from a PR consultant will save you time. Which otherwise you would consume in understanding the procedure.

Similarly, during issues where GCkey is revoked, or your NOC is not correct. A consultant may help you with the best possible solutions.

Well-Prepared & Well-Presented Applications


Your application needs to be well-presented. To be considered by both the Canadian immigration authorities and Canadian employers. Those who are seeking candidates in the Express Entry pool.

Immigration consultants are experts in preparing visa applications in a professionally acceptable manner. This adds to another reason why you need them by your side. They can be very helpful during your Canada immigration process.

Verified Documentation & Process


Do you know that even one mismatch of documents and details can stop you from going to Canada forever?

There are times when the Canadian authorities may declare you as a fraud. If they find that your documents are not relating to the information you shared.

A Canada immigration consultant will help in verifying your documents. Before submission by a trusted and expert agent.

Up-to-Date About Laws & Efficient Follow-Ups


After you submit your application, there may be clear two-way communication. This is required between the applicant and immigration authorities.

PR visa consultants can act as a representative of your application. They can ensure that communication is done smoothly.

Additionally, if any changes in immigration law or procedures occur. PR visa consultants will keep you updated about the same.

Suggest Alternative Options (When Required)


Despite meeting all the eligibility requirements. And submitting the application in the best manner. You may not be lucky to meet visa success.

In such a scenario, immigration consultants aid your hopes with alternative options.

Consultants suggest your options. That helps you

migrate to Canada through other visa programs

. Or by increasing the scope of the current visa process.

Every Detail is Considered


An important factor in Canada immigration applications that most of the clients miss. Is changing details as per situations in life.

If you get married or change your job, or have a new kid, etc. must be timely updated in your application. We ensure to do this on your behalf, once you update us.

Consultants can explain to you the process. They are keen on letting you know every minute detail of the process. So that it does not arise as an obstacle in the future.
Experience is what sets a consultant class apart. Get your visa process started with Kansas.
How much do Canadian Immigration Consultants Charge?
The fees of the Canada immigration process vary from consultant to consultant. And often differ by profile.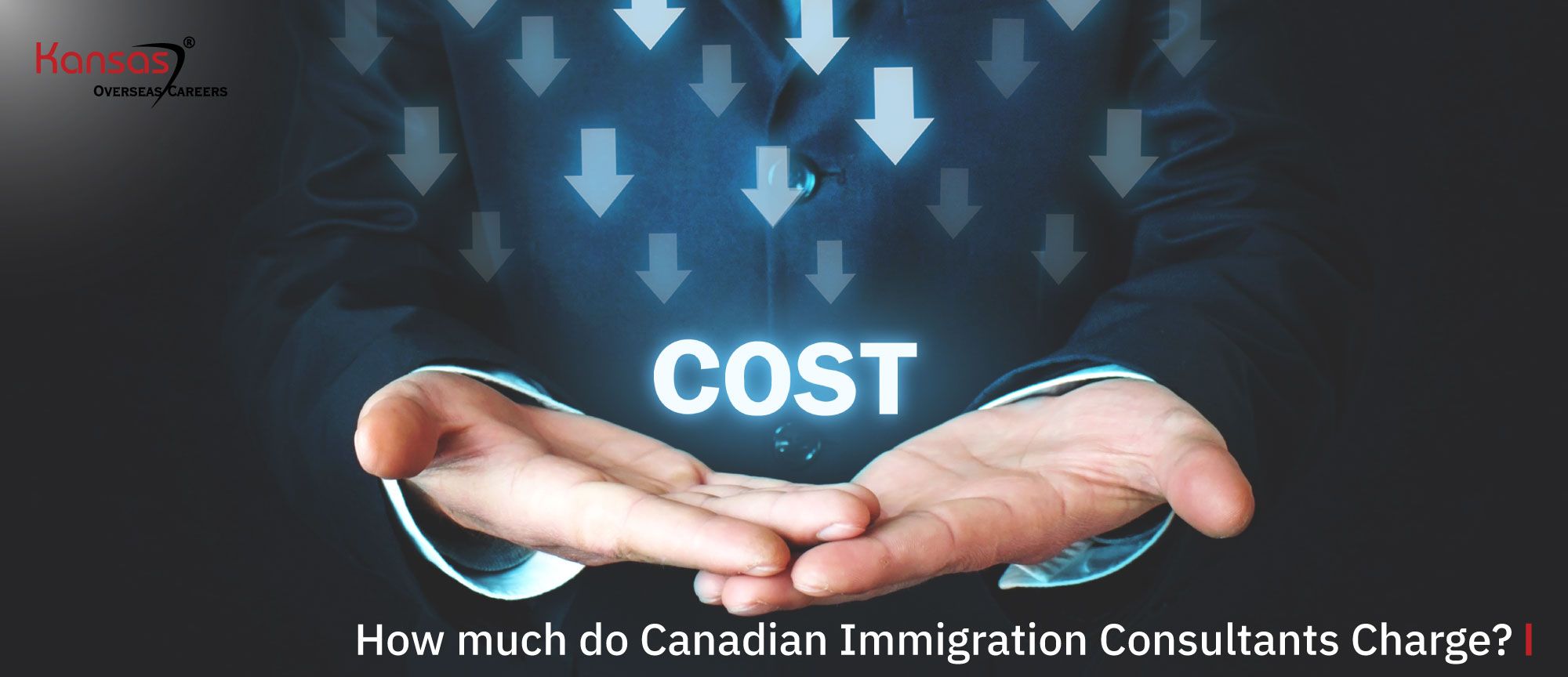 This fee is fixed based on the services offered. And expenses that the consultant has to incur on processing formalities.
Canada PR Processing Fee:
Primary Candidate Fee: 850 CAD (51,596 INR approx.)
Secondary Candidate Fee: 850 CAD (51,596 INR approx.)
Child Fee (under 22 years of age): 230 CAD (13,961 INR approx.)
Medical Fee & Police Verification: 5000 – 8000 INR approximately
Right to Permanent Resident Fee (each applicant): 515 CAD (31,261 INR approx.)
Provincial Nomination Fee: Varies by province
Alongside this, there are additional fees which you are required to pay for your Canada PR requirements.
These include:
IELTS Examination Fee: 15,550 INR (subjected to change)
Educational Credential Assessment (ECA): 250-500 CAD (15,175-30,350 INR approx.)
Is a Consultant Required for Canada Immigration?
Immigration consultants specialize in the Canada visa process. They guide you to make the process a success. They also fight through all the challenges of rejection that may arise as hurdles in your case.
If you believe that you should not spend long years on your visa process and waste both your time and money. Taking the help of an immigration consultant is always recommended.
Canada's PR streams are more complex than those of other countries.
Can You Apply for Canada PR Without the Consultant?
Yes, while you can apply for a Canada PR without a consultant, but you have to face all the challenges on your own.
Besides this, there are several other reasons why you must not apply for a PR visa without a consultant:
There's a risk of visa rejection
You may go wrong in the procedure
You may follow an old immigration law (unaware of the changed policies)
You may find difficulty in selecting the right visa program
Determining a relatively similar NOC may be challenging
You may miss out on the deadlines of submission
Not able to understand how to proceed if the application is not selected
Why Hire the Best Immigration Consultants for Your Canadian PR Applications?
You hire lawyers, financial advisors, and any other professional services for important matters.
Similarly, you need an immigration consultant for the big change of your career. Migration is not just a journey from one country to another. It is a fresh start in your whole career, lifestyle, and place of stay, environment, and finances and must go more.
You need to be sure that you are stepping in the right direction during this life-changing aspect.
An immigration consultant will be your advisor, mentor, and guide throughout the process.
Why Choose Kansas Overseas?
Here is a sound piece of advice. Do a complete research on the background of the consultancy before you choose one. Then make a final decision.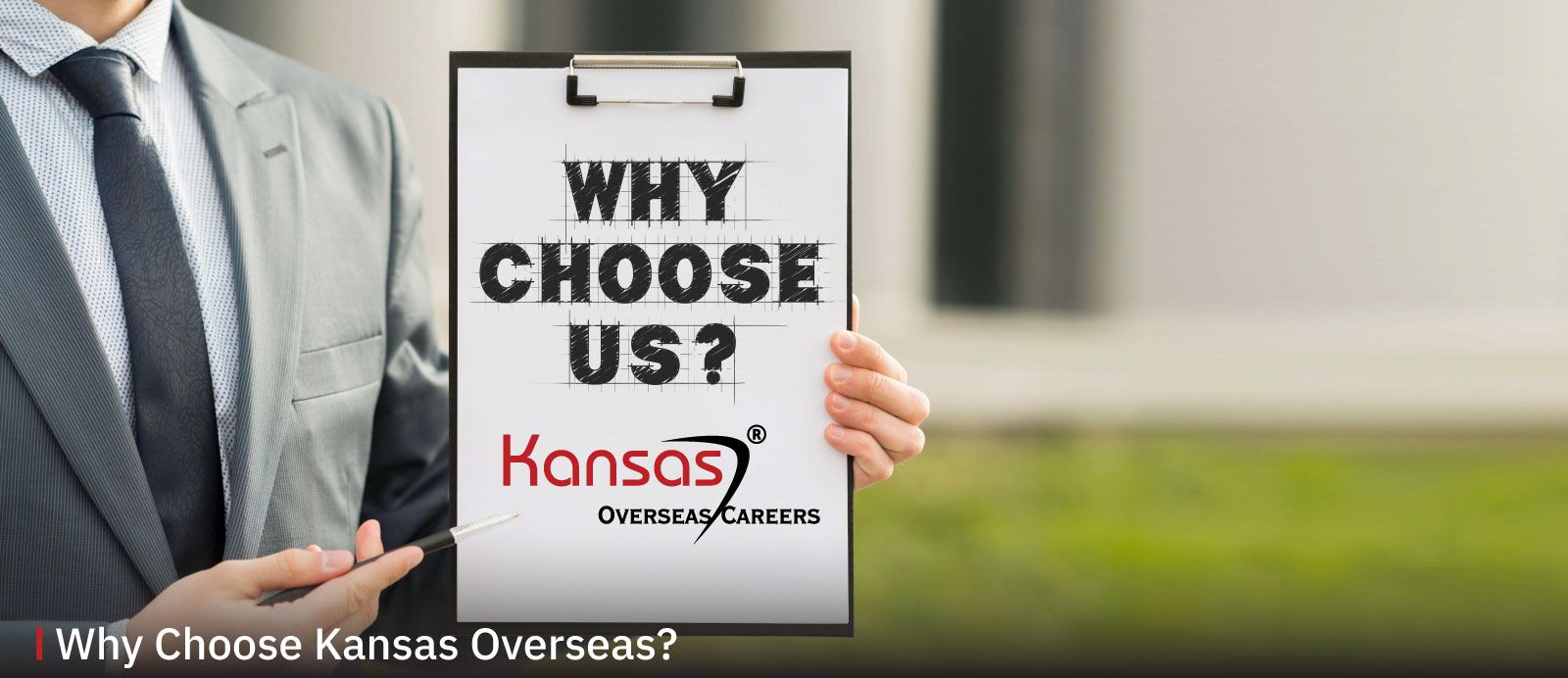 People from all over the world now want to settle down in Canada for various reasons. With Kansas Overseas, you can expect the fight and expected results. We are highly skilled visa consultants to guide you and manage the whole visa process.
To understand the entire fee structure and packages offered by Kansas Overseas Careers. Feel free to write to us on info@kansaz.com or call toll free: 1800-102-0109
Conclusion
Your Canada immigration process is all about forms. When you seek consultancy services, you will avail expert guidance. They know the way and have done this over the years. Consultants are acquainted with every single question and option and will guide you in the right direction.
You will therefore have more time this way to focus your attention on other important things like work, studies and family. There may be so many other aspects you will need to take care of before migrating to Canada. This alone for many people is enough reason to work with a consultant.