The demand for doctors in Canada has increased three-fold. It is the only sector of the Canadian labour market where new jobs are added almost every day, especially after the COVID-19 outbreak.
Read along to find out how 2023 can be an interesting year for medical careers for Indian Doctors migrating to Canada.
1. How good is 2023 for Doctors applying for a Canada PR?
Physicians' and surgeons' overall employment in Canada is projected to grow by 13% from 2016 to 2026. This is faster than the average of any other sector.
Jobs in Canada for Medical Practitioners
| | | |
| --- | --- | --- |
| Occupation | New jobs (2017-2021) | Replacement jobs (2017-2021) |
| All Occupations | 29% | 71% |
| Professional occupations in health (except nursing) | 50% | 50% |
| General practitioners and family physicians | 57% | 43% |
The demand for doctors in Canada has increased three-fold.
2. How can Indian Doctors Apply for Canadian Immigration?
If you're looking to immigrating to Canada and seek PR (Permanent Residency) in 2020-21, here are the 6 simple steps to take: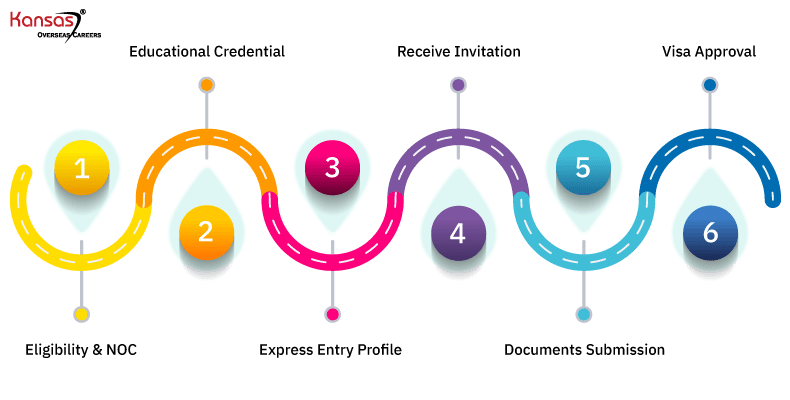 Step 1: Check your eligibility points and NOC code
Step 2: Complete your Educational Credential Assessments
Step 3: Create Your Express Entry Profile
Step 4: Receive Your Invitation to Apply
Step 5: Submit Required Documents along with Fee Payment
Step 6: Go for Passport Stamping on Visa Approval
3. Work Experience and Related Documents required for Doctors to immigrate to Canada
Documents Required to prove your work experience are:
Hours worked report
Experience Certificate
NOC (National Occupational Classification) title
Pay slips
The letterhead of your company
4. What is the minimum salary for Medical Professionals in Canada?
Entry-level positions start at $45,000 per year, while most experienced workers can make up to $76,000 per year.
Top In-Demand Healthcare Jobs

Healthcare Job in Canada

Average Salary in CAD

Registered Nurses

$76, 362

Pharmacist

$94, 799

Licensed Practical Nurse

$59, 333

Occupational or Physiotherapy Assistant

$51, 266

Psychologist

$94, 451

Veterinarians or Assistants

$49, 452 and $41, 664

Dispensing Optician

$39, 975

Dental Laboratory Bench Workers

$45, 000

Managers in Health Care

$87, 500

Dietitians and Nutritionists

$72, 145

Medical Laboratory Technologists

$65, 072

Respiratory Therapists, Clinical

$76, 650

Respiratory Therapists, Clinical Perfusionists and Cardiopulmonary Technologists

$76, 650

Medical Radiation Technologists

$85, 800

Dental Hygienists and Dental Therapists

$70, 800

Nurse aides and Patient Service Associates

$44, 168
Tech Jobs in Healthcare

Occupation

Average Salary in CAD

Data Scientist

$107,500

Telehealth Nurse

$65, 871

Bioengineer -3D Printing

$80, 502

Robotics Engineers

$53, 063

Software Development Engineer

$122, 000

Graphic Designers

$45, 845

Computer Programmers

$52, 650

Computer Technicians

$42, 709
5. What are the costs associated?
Here's a list:
Degree verification: CAD215
Translation fee: CAD181 per page
ECA report: CAD137
Application fee for MCCEE: CAD2,365
Medical Council of Canada Qualifying Examination (MCCQE) Part I: CAD1,598
Medical Council of Canada Qualifying Examination (MCCQE) Part II: CAD3,340
6. What are the requirements for doctors to work in Canada?
Depending on the province or territory, licensure may involve:
A series of examinations (eligibility, program selection, qualifying, certification)
Language proficiency tests
Credentialing
Postgraduate Assessment
Return-of-service agreements (practising in an under-serviced community for an agreed-upon period).
7. How to Obtain a License to Practice Medicine in Canada?
Step 1: Confirm your medical degree is from a recognised school:
Visit the International Medical Education Directory (IMED), part of the Foundation for Advancement of International Medical Education and Research's (FAIMER) website.
Your medical school, the name of the medical degree, and the year of your graduation must be listed on the FAIMER International Medical Education Directory to be accepted in Canada.
Step 2: Prepare for your medical examinations
IMGs can test their readiness for the Medical Council of Canada Evaluating Examination (MCCEE) through the Medical Council of Canada Self Administered Evaluating Examination (SAE - EE).
IMGs who take the SAE - EE will receive the number of questions correctly answered as well as a percentile table that compares their performance to the results achieved by other MCCEE candidates. Fees should be checked at the time of applying.
Step 3: Submit your portfolio
IMGs can use the MCC's Physician Credentials Repository to establish a confidential professional electronic portfolio of their credentials before arriving in Canada.
IMGs can request that the Repository share their portfolio with provincial or territorial medical regulatory authorities, certifying and qualifying bodies.
Step 4: Fees should be checked at the time of applying
IMGs must pass the MCCEE to apply for a residency position through the Canadian Resident Matching Service. The MCCEE is offered in 500 sites in more than 70 countries.
If IMGs have obtained Canadian or American board speciality certification, they may apply to the Medical Council of Canada for an exemption from the MCCEE. Fees should be checked at the time of applying.
Note: The MCC requires all first-time MCCEE candidates to open an application with the MCC's Physician Credentials Repository and send a certified copy of their medical diploma.
Here are the important things you should know about acquiring a medical license in Canada:
There is no guarantee of obtaining a license to practice in Canada.
The licensure process has many stages and can seem tricky to those not familiar with the Canadian approach.
There are differences in the registration processes between provinces and territories.
There are differences in the registration processes between provinces and territories.
You have to financially and personally commit to pursuing your licensure.
Best places to work in Canada and Pay Difference by Location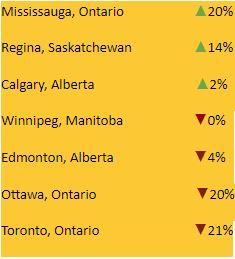 What are the 3 Most Popular Visa Programs in Canada for Doctors?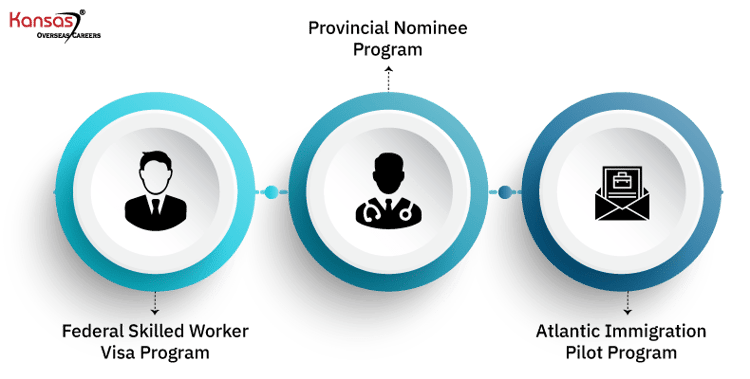 1. Federal Skilled Worker Visa Program
This program is a commonly opted pathway for immigration to Canada. From IT professionals to Bankers to Doctors, candidates choose the FSW program the most.
The Federal Skilled Worker Visa Program:
Follows a points-based system
Selection of permanent residence visa applications
You can bring your family along
The process is easy for Indian doctors
Faster visa (6 months)
As a doctor who wants to settle and practice in Canada, you must have a related medical degree, work experience, proficient English language skills, immigration medical examination results and license (MCC).
Also, you must represent one of the following occupations (of the major group) from the NOC, Canada.
2. Provincial Nominee Programs
There are specific programs specially designed for trained medical doctors like the:
British Columbia Provincial Nominee Program (BC PNP)
Saskatchewan Immigrant Nominee Program (SINP)
3. Atlantic Immigration Pilot Program
After you have acquired your license, if you were already invited with a job offer by a Canadian employer, the Atlantic Immigration Pilot Program is the fastest option for you to settle in Canada. This program requires low IELTS and can be applied even with low work experience. However, your occupation must be listed under the NOC Skill Level A category.
Other Important FAQs
Do foreign doctors need a work permit for employment in Canada?
Yes, all foreigners who are not permanent residents or citizens of Canada need to have a work permit to work in Canada. Citizenship Canada offers work permits to foreign nationals to work in Canada on a temporary basis.
Who are International Medical Graduates (IMG)?
The Medical Council of Canada defines an IMG as an individual who has graduated from a medical school not accredited in Canada or in the U.S.A (by the Committee on Accreditation of Canadian Medical Schools or by the Liaison Committee on Medical Education in the U.S.A).
Graduates of a U.S. School of Osteopathic Medicine accredited by the American Osteopathic Association are considered IMGs.
The term 'international medical graduate' can refer to physicians who come from a wide range of backgrounds. For example, an IMG may:
Have several years of independent practice experience in his/her country
Have just recently completed medical school
Have completed a residency training program
Have gone directly into practice with no requirement for a residency
Be from a country with a medical education system similar to Canada's
Be from a country whose medical education system is very different from Canada's.
How to verify your qualifications as a Physician?
If you are an Indian doctor planning to migrate to Canada, you are required to follow a different process from the regular ones. You must meet the educational qualification requirement set by Canada.
For this,
Check whether your University is listed in the World Directory of Medical Schools.
Get a license from the Medical Council of Canada.
What medical tests are required for Canada's immigration?
The CIC immigration law requires candidates to undertake the following medical examinations.
Physical examinations including heart, lungs, eye, nose, and other check-ups.
Chest X-rays.
Urine Tests.
Blood Tests for HIV & Syphilis
Tests for COVID-19 (Now)
Do Canada immigration doctors require the services of immigration consultants?
First of all, Indian doctors wanting to immigrate to Canada do not require the services of an immigration lawyer or a consultant to represent your application. However, immigration consultants can be immensely helpful for you since the application process is complex.
What is the Best Pathway to Becoming a Doctor in Canada?
While the Federal Skilled Worker program is considered the best pathway to becoming a doctor in Canada, you can also opt for the recently introduced Canadian PNP stream by Nova Scotia.
In 2018, Nova Scotia introduced the Physician Stream of Nova Scotia Nominee Program that helps doctors immigrate to Canada within approximately 5-10 days.
However, the applicant must have a valid job offer from the Nova Scotia Health Authority (NSHA) or the IWK Health Centre.
What test do Indian doctors have to pass to practice in Canada?
Yes they can. But the primary requirement for this is to get a valid medical license for the province they wish to settle in. They will also have to pass a certification examination through the Royal College of Physicians and Surgeons of Canada.
How long does it take for Canada immigration after your medical conditions are evaluated?
Normally, it takes about 4 weeks to process an applicant's medical examinations. Depending on the results the immigration authorities will tell you what to do next in accordance to the Canada immigration policy.
Conclusion:
Finally, here are the things you should remember:
The average salary of a medical professional in Canada is $45,000 per year.
Overall employment of specialist physicians in Canada is projected to grow by 13% in the next few years.
1 in 5 Canadians waits more than a week for a doctor's appointment.
You have to financially and personally commit to pursuing your licensure.
The licensure process has many stages and can seem tricky to those not familiar with the Canadian approach.
Our visa experts will guide you through every step of your immigration to Canada as an Indian Doctor.
How can Kansas Help you?
Kansas Overseas Careers is the best visa consultant in India.
Kansas Overseas Careers specializes in Permanent Residency Visas, Work Visas, Study Visas, Temporary visas, and Dependent Visas to Canada, UK, USA, Germany, and Hong Kong.
Apart from these services, Kansas offers its clients personalized services such as:
Profile Evaluation: Professional guidance based on an in-depth assessment of the client profile to determine the chances of visa success.
Documents & Review: Detailed, error-free documentation based on the visa type drafted to meet specific formats.
Dedicated Case Officer: A dedicated consultant to assist clients throughout the process.
Visa Filing: Kansas ensures that the visa applications meet all the standard requirements of concerned immigration authorities and governing bodies.
Test Preparations: Complimentary online courses are offered to help aspirants improve their Language Proficiency for important exams like IELTS, French, TOEFL, and PTE.
Visa & Interview: Guidance is provided for aspirants attending visa interviews along with verified documents.
Post-Landing Service: Kansas helps clients settle down in the new country with a comfortable stay after they have received their visas.
Begin your visa application process today!