Canada is known for the opportunities and diversity that it has to offer. It has a relatively low population compared to the size of the country, so it welcomes immigrants more readily than other countries. There are several Indian communities in the country, and remains an Indian favourite for immigration.
Availing a permanent residency visa allows its holders to enjoy several benefits that the citizens of Canada enjoy. It also makes getting citizenship easier.
What is Canada PR?
Canada is one of the most developed countries in the world with fabulous career opportunities. It has a good currency conversion rate, and hence skilled professionals aim to settle and earn in Canada.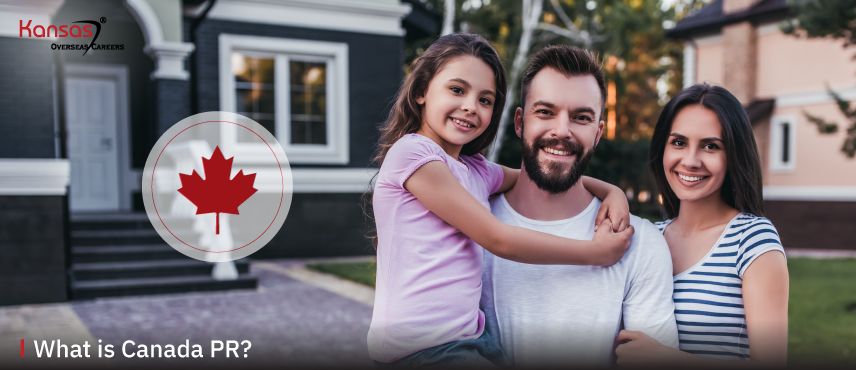 If you are aiming for Canada immigration, you must understand the process of Canada PR from India.
These details will help you prepare your permanent residency application. Also, you will be able to immigrate to Canada much faster, without hindrances.
What is Express entry?
Express Entry is one of the most widely known immigration pathways. There are three types of Express Entry Programs. They are as follows:
Federal Skilled Worker Program
Federal Skilled Trades Program
Canadian Experience Class
Federal Skilled Worker Program
The Federal Skilled Worker (FSW) program is an immigration pathway to Canada. The country welcomes more than ten thousand people under this program annually.
The FSW Canadian immigration program is for the skilled immigrant workers around the world who want to work in Canada, for a long period of time. The candidates are allowed to apply with their spouse/partner and their dependent children.
Federal Skilled Trades Program
The Federal Skilled Trades Program (FSTP) is an immigration pathway for people who want to become permanent residents of Canada based on being qualified in a skilled trade.
While applying through the Express Entry, candidates can choose this program. It is a great option for people skilled at a trade or vocation.
Canadian Experience Class
Also an integral part of the Express Entry Program, this pathway is reserved for those who have been working in Canada for a year. If accepted, then these applicants can migrate to Canada permanently.
This pathway was created when Canada recognised the pool of talented workers already in the country. Individuals and families can migrate to Canada under this program.
Which provinces are part of the Provincial Nominee Program (PNP)?
The provinces that are part of the Provincial Nominee Program (PNP) are :
British Columbia
Yukon
Alberta
Saskatchewan
Manitoba
Nova Scotia
Newfoundland and Labrador
New Brunswick
Ontario
Northwest Territories
Prince Edward Island
Eligibility
The general norm to obtain a permanent residency in the country as a skilled worker is to score 67 out of 100 points. You get these points based on your age, education, work experience and more factors.
It is important to note that these points are for Federal Skilled Worker Visa.
For other visa programs like the Canadian Experience Class, Quebec Skilled Worker, Federal Trades Program, etc. the points vary to a certain extent.
To be eligible to apply for a Canada PR under the Express Entry system, you will need a minimum score of 67 points out of 100. These points are calculated on various factors which include your age, work experience, education, language skills, adaptability, etc.
The maximum points you can obtain for these factors are as follows:
Canada Express Entry Eligibility | 67 points on 6 factors
| | |
| --- | --- |
| Factor | Maximum Points Available |
| Language skills - in English & French | 28 |
| Education | 25 |
| Work experience | 15 |
| Age | 12 |
| Arranged employment (job offer in Canada) | 10 |
| Adaptability | 10 |
| TOTAL POINTS AVAILABLE | 100 |
The minimum requirement states:
The candidate has to be proficient in any of the two Canadian Federal Languages, English or French, in both written, verbal, and spoken terms.
Possess a complete foreign or Canadian education credential, with an ECA (Education Credential Assessment) by an approved institution.
Have at least 1 year of continuous experience in one profession, marked by NOC 0, A and B.
Eligibility for Federal Skilled Worker Program
You have to have worked in one of the following occupations listed in the NOC:
Managerial jobs (skill type 0)
Professional jobs (skill level A)
Technical jobs and skilled trades (skill level B)
Your skilled work experience must be
In the same field that has been listed in your immigration application. It must have the same NOC.
A field that you have worked in the last 10 years.
Something you have been paid for, and something that qualifies you as a paid employee. Volunteer work and unpaid internships do not count.
A field you have continuously worked in for at least 1 year.
Full-time at 1 job: 30 hours/week for 12 months = 1 year full time (1,560 hours)

Equal amount in part-time: 15 hours/week for 24 months = 1 year full time (1,560 hours)
Full-time at more than 1 job: 30 hours/week for 12 months at more than 1 job = 1 year full time (1,560 hours)
Eligibility for Federal Skilled Trades Program
The following NOCs are accepted in this program:

Major Group 72, industrial, electrical and construction trades
Major Group 73, maintenance and equipment operation trades
Major Group 82, supervisors and technical jobs in natural resources, agriculture and related production
Major Group 92, processing, manufacturing and utilities supervisors and central control operators
Minor Group 632, chefs and cooks
Minor Group 633, butchers and bakers

You must have completed the duties listed in the lead statement of these NOCs. Your experience must match what is listed in the NOC.
There are no education requirements. However, you have greater chances if you have an education that ranks high in the books of the ECA.
Adequate language proficiency
Proof of funds.
Eligibility for Canadian Experience Class
Adequate language proficiency
1 year of skilled work experience in Canada
This skilled work experience must have been gained while under temporary visa status
You are not eligible if:

If you are a refugee claimant
If you working without authorization
If you are not under temporary residence status

Your work experience must fall under

managerial jobs (skill level 0)
professional jobs (skill type A)
technical jobs and skilled trades (skill type B)

You must have performed the duties listed in the lead statement of the NOC
You do not need to fulfil an education requirement to qualify for this, however a higher education recognised by the ECA increases your chances.
Both of these have different criteria to apply for PR in Canada. While the mentioned programs issue an invitation to apply, these programs differ in this aspect too.
Documentation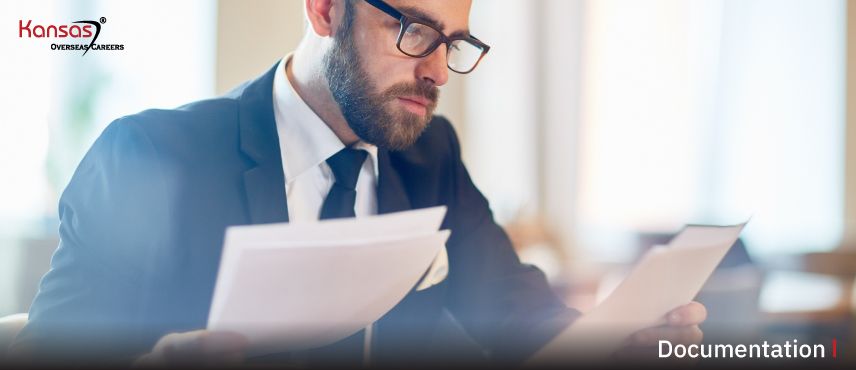 Passport
Education Credential Assessment (ECA)
Proof of Funds
Language Test score results
Offer letter from a Canadian employer
Provincial Nomination Certificate or territorial certificate of nomination
Marriage certificates or divorce certificate (if applicable)
Your Personal reference code
Express Entry Profile Number
Job seeker validation code
Medical report
Birth Certificate
Photographs
Police Verification report
Letter of recommendation from previous employers
Once you are certain to arrange these documents, you need to check your eligibility for the visa. As Canada immigration operates on a points based system, you must have valid points to apply.
Application Process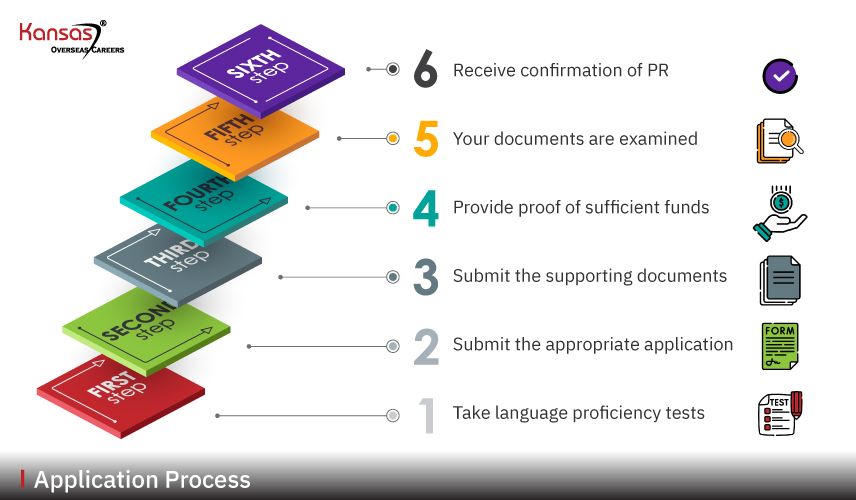 Step 1
You have to take your language proficiency tests before you start the application process. If you plan on moving to Quebec then you might need to take a French-language test.
Step 2
Make sure you fulfil the criteria and submit the required application for the immigration program you have selected.
Step 3
Submit the supporting documents. The work experience and education documents need to be attested.
Step 4
You need to provide evidence that you have the funds to support yourself and your family in Canada.
Step 5
Your documents will be examined by the concerned official. You need to provide more information or documents if asked for.
Step 6
If the process goes as it should, you should receive confirmation of your PR status.
Cost
1. Application fees
Single applicant fee

: (1) Application processing fee - CAD 850 or INR 51,596 approx., plus (2) Right of Permanent Residence Fee (RPRF) - CAD 515 or INR 31,261.

Couple Applicant Fee

: If applying with RPRF - CAD 1,365X2 = CAD 2,730 or INR 1,67,001 approx. If applying without RPRF - CAD 850X2 = CAD 1,700 or INR 103,990 approx.

Including a dependent child:

CAD 230 or INR 14,071 for each child.
2. An Education Credential Assessment (ECA) for foreign degrees
$240+$10 ($10 Courier charges approx)
$240+$85 for Fast Express courier charges. ($85 for Fast Express Courier charges)
3. Fees for IELTS - Rs. 15,500
4. Biometric fees
Biometric Fee CAD 85 for a single applicant
Biometric Fee CAD 170 for two or more applicants
5. Passport Cost
May vary between Rs. 1000 to Rs. 2500. If you already have a valid passport, this cost is removed.
If you apply via a Provincial Nominee Program, you will have to bear extra processing charges from the same.
Here is the list of Canadian provinces and their unique charges:
Name of Province

Fees Charged Extra

Ontario Immigration Nominee Program (OINP)

CAD 1500

Saskatchewan Immigration Nominee Program (SINP)

CAD 350

Manitoba Provincial Nominee Program (MPNP)

CAD 500

British Columbia Provincial Nominee Program (BCPNP)

CAD 1150

Quebec Skilled Workers Program (QSWP)

(Only for Province of Quebec)

Primary applicant: CAD 785

Spouse or Partner: CAD 168

Dependent Child: CAD 168
Other charges to consider
Traveling Tickets The air ticket cost can vary from Rs. 40,000 to Rs. 1,00,000.
Visa Consultation fee Varies according to the consultant you choose.

Proof of funds
Processing
It takes upto 6 months to process a completed online application.
How can Kansas Help you?
Kansas Overseas Careers is the best immigration consultant in India. Don't take our word for it, we have the numbers to prove it. Served 20K+ customers and over 3K+ active cases.
We are the best immigration agents because,
We are an ICCRC (Immigration Consultants of Canada Regulatory Council)-approved, RCIC Immigration agent. Kansas Overseas Careers work with an independent ICCRC agent for all aspects of PR immigration visa.
Dedicated Case Officer: We offer personal assistance and a single point of contact between the company and you, throughout the process
Decade-long Expertise: We have an experienced team with a proven track of success
Guided documentation: Right from evaluation to Visa application and documentation, followed by post-landing services.
Highlighting opportunities: Highlighting high-potential opportunities across global industries
Helping you succeed: Be it providing you interview training, French/English courses or working samples for resumes, cover letters or assisting with application forms, medical or police clearance certificates - we will always be there for you.
You can expect a one-stop solution for all your visa needs from profile evaluation, documentation, application drafting to post-visa services with Kansas.
Conclusion
Canada has an extensive range of programs to offer to potential immigrants. It is important to choose the one that best suits you. With proper guidance, availing a PR visa should not be much a hassle. The right application process must be followed, and the right documents submitted. Consult an immigration office for the best advice and surefire success.
To consult one of the best consultancy firms in the country, click here.
Other FAQS
Can I migrate to Canada as an entrepreneur?
To immigrate to Canada as a businessperson, you must apply for the investors program. Canada immigration follows a different process for this.
The major criterion is to prove the efficiency of your business plan. It has to be beneficial for Canada's economy. With this being said, the processing time may also be considerably higher.
However, the processing time of immigration depends upon the completion of your application. If you submit the documents to the Citizenship and Immigration department faster, you may get a visa quicker.
Nevertheless, be it a skilled worker program or the investor program, you need to follow the right process. For this, a right guide is vital.
Taking the help of a reputed immigration consultant eases the process. Also, you can understand all the options of citizenship and immigration on a wider level.
What is the minimum IELTS score required for Canada permanent residency?
Ideally, to get the invitation to apply faster, you will need the highest score in IELTS. This score will also get you the permanent resident card quicker.
However, as a standard, Canada has fixed 6 CLB as the minimum threshold. If you are married, both you and your spouse can take this test.
The one with the higher IELTS can apply as a primary applicant for the permanent resident status.
In either case, strive for the best IELTS score. This will not only get you your permanent resident visa faster but also build job prospects. To know the tips and tricks behind getting the best IELTS score, you can reach out to our consultants.
What are various provincial nominee programs under Canada immigration?
Before we list the provincial nominee programs, let us first help you understand the conditions to apply for a PNP program.
You must intend to live and work in the selected province for at least 2 years.
Your application must meet the eligibility criteria of Canada permanent resident visa.
Your application must meet the requirements of Canada immigration.
Fulfilling these conditions is not enough. You also need to verify your Canada permanent resident visa application. To make your document verification easy, seek advice from our Canada immigration consultant.
Moving further, we will now discuss how to get this nomination.
You can either apply to province and department of immigration to Canada;
Apply for the permanent residence status online, whenever the province opens nominations.
What are the key benefits of getting permanent residency in Canada?
You can enjoy plenty of benefits of living in Canada with permanent residency status. Moreover, your family also gets to enjoy these benefits.
Enjoy work opportunities and health benefits
Enjoy higher salaries and free medical care, just like the rest of the Canadian citizens. You will be able to apply to the same jobs, without having to worry about taking different pathways.
Enjoy benefits that other citizens of Canada can avail
With your status as a permanent resident, you can avail free education for kids. This benefit applies to you irrespective of whether you opt for Canada immigration through skilled worker program or the provincial nominee program.The Canadian government promises the permanent resident visa holders a safe living and protection under its law.
Making it easier for future generations to settle in Canada
This means that with you deciding to immigrate to Canada, you are setting up a platform for your next generations to enjoy international education. Skilled workers who apply for Canada PR visa are often excited about this benefit - free healthcare in Canada. After all, who does not want to enjoy no expenses on medical care?
Are CRS and FSW (Federal Skilled Worker) point grid the same?
No, CRS and FSW point grid is not the same. The differences are given in the table below.
CRS (Comprehensive Ranking System)

FSW (Federal Skilled Worker) point grid

It is used to assess applicants under the three immigration programs – Federal Skilled Worker Program, Federal Skilled Trades Program, and Canadian Experience Class.

It is used to assess applicants under the Federal Skilled Worker Program.

If you get the cut off CRS score, you can receive the ITA.

If you get the minimum FSWP points, then you can enter the Express Entry pool.

There is no fixed minimum CRS score.

The minimum FSW point is 67.

The total points you can get is 1200.

The total points you can get is 100.

There are four main factors.

The factors are – Core or Human Capital Factors, Spouse or Common-law partner factors, Skill transferability factors, and additional points.

There are six main factors.

The factors are – Work experience, arranged employment, age, language proficiency, level of education, and adaptability.

Spouses can increase your CRS score.

Spouses cannot increase your FSW points.

Provincial nomination can improve your CRS score.

Provincial nomination does not make a difference in the point grid.
After checking the additional documents, the IRCC will offer a PR ( Permanent Residency) visa.
You have a specified time limit within which you must move to Canada.