Canada is very keen on welcoming engineers from outside the country. This is due to one reason, there is an imbalance between the supply and demand in the engineering skills department. The current generation of professional engineers are retiring, and the current graduates in Canada do not fix the problem. Therefore, qualified engineers from overseas are in demand.
Engineers from India with strong academic records, aptitude and intellect are welcomed by countries with plenty of immigration opportunities, like Canada and Australia.
In such a scenario, the task of choosing the best country for permanent stay and work becomes difficult.
Requirements to work as an engineer in Canada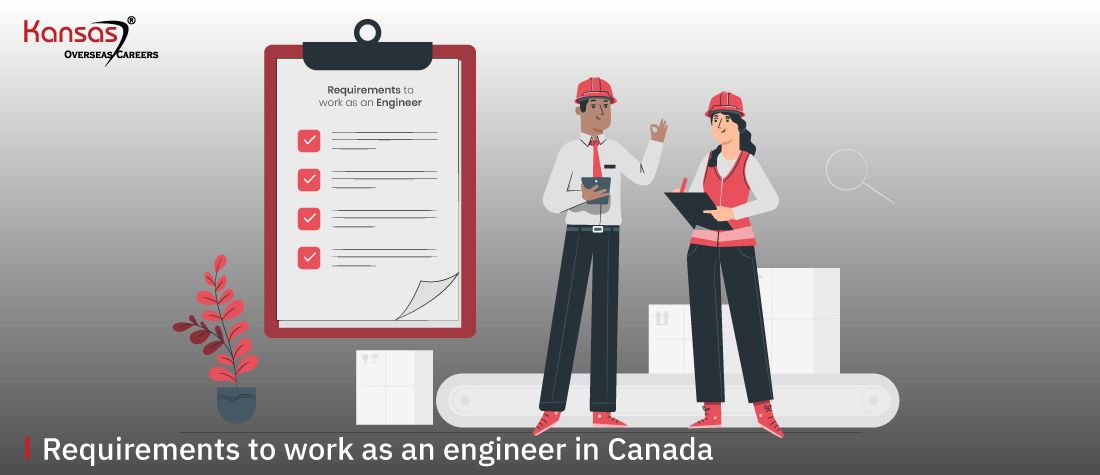 A degree or a Master's degree in engineering is a must. You need to be an engineering graduate or postgraduate from a reputed university.
You need to clear an educational credential assessment from the immigration authorities. According to the policies, you will get points for your qualification.
Relevant work experience in a reputed Engineering organization will be essential. You need to have experience working in a supervisory position. This will make your permanent resident application stronger.
In several cases, you may be asked to obtain a license from the Association of Professional Engineers. Though this is not a mandatory requirement, it may apply to specific cases.
You should be able to research, design, develop and maintain software applications. These technical capabilities will help you qualify for the skilled worker program
You need to be well versed in handling technical environments for an easy entry. You should be able to handle information warehousing, embedded software, various operating systems and communication software.
Apart from your degree and experience; your language proficiency is important. You should score at least 6 in four modules of the IELTS. The test assesses your reading, writing, listening and speaking skills in English.
To avoid rejection, you need to make sure that your application is complete in all respects. Also, your skilled worker category application should carry the necessary supporting documents. You can ask a qualified immigration consultant to fill the application on your behalf.
You need to score adequate points in your assessment.
Your selected IT occupation or Engineering stream needs to be on high demand. It must be listed on the

National Occupational Classification

.
With this being said, an IT employer sponsored Invitation to Apply will ease your immigration process. However, it is not mandatory.
For Indian IT workers who are living in Canada as a temporary foreign worker, there is a different set of criteria to apply. In all cases, skills and the demand for your chosen occupation are the prime aspects to get the visas through the Express Entry.
Canada has a massive demand for IT engineers.
Best Engineering Jobs in Canada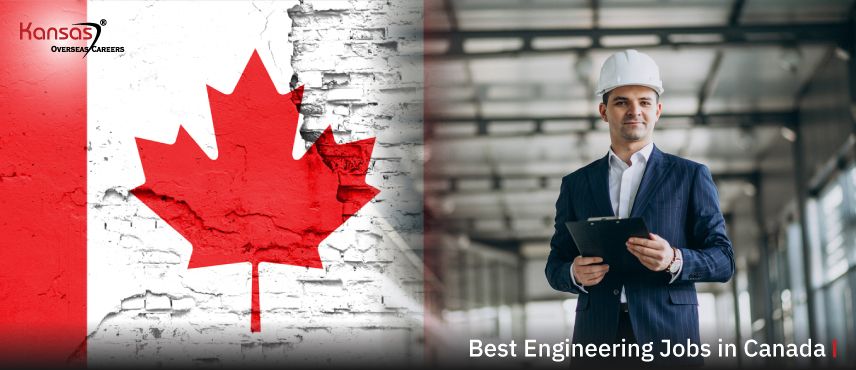 Project Manager
Project Coordinator
Project Engineer
Quality Assurance Technician
Industrial Engineer
Engineering Manager
Manufacturing Engineer
Electrical Engineer
Skills and certifications in demand
Skills
AutoCAD experience
Instrumentation and measurement skills
QA (quality assurance) skills
Autodesk Revit: for architects, structural engineers, designers
Solidworks design software
Certifications
Structural Engineer (SE)
Professional Engineer (P.Eng / PE)
Engineer in Training (EIT)
Certified Engineering Technologist (C.Tech / CET)
Computer Aided Design and Drafting (CADD)
Electronic Systems Technician (EST)
Provinces with opportunities in Canada
PNP Streams Open to Engineers

Province

Programs For Engineers

Average Salary P.A.

Alberta

Alberta Opportunity Stream (NOC: 0211 - Engineering managers; 2131 - Civil Engineers; 2132 - Mechanical Engineers; 2133 - Electrical & Electronic Engineers; 2231 - Civil Engineering Technologists & Technicians)

Alberta Express Entry Stream

$150,000

British Columbia

BC PNP Tech Pilot (NOC: 2131 - Civil Engineers; 2132 - Mechanical Engineers; 2133 - Electrical & Electronics Engineers; 2134 - Chemical Engineers; 2147 - Computer Engineers)

Express Entry British Columbia

$70,000

Ontario

Ontario Express Entry: Human Capital Priorities Stream

In-Demand Skills Stream

$60,000

Manitoba

Skilled Worker in Manitoba (NOC: 0211 - Engineering Managers; 2131 - Civil Engineers; 2132 - Mechanical Engineers; 2133 - Electrical & Electronics Engineers; 2141 - Industrial & Manufacturing Engineers; 2147 - Computer Engineers)

Skilled Worker Overseas

$65,000

New Brunswick

Express Entry Labour Market Stream

Skilled Workers with Employer Support

$60,000

Newfoundland & Labrador

Newfoundland and Labrador Express Entry Skilled Worker

Skilled Worker Category

$60,000

Nova Scotia

Nova Scotia Demand: Express Entry (NOC: 2131 - Civil Engineers)

Nova Scotia Express Entry Labour Market Priorities

Skilled Worker Stream (Skilled Workers Pathway)

$60,000

Northwest Territories

Northwest Territories — Express Entry Stream

Skilled Worker Stream

Critical Impact Worker Stream

$65,000

Saskatchewan

International Skilled Worker - Employment Offer

International Skilled Worker - Occupations In-Demand (NOC: 7311 - Industrial Mechanics)

International Skilled Worker - Saskatchewan Express Entry

$100,000

Prince Edward Island

PEI PNP Express Entry

Skilled Worker Stream

Critical Worker Stream

Yukon

Yukon Express Entry (YEE)

Skilled Worker

Critical Impact Worker
Nova Scotia:
It is one of the most progressive provinces in the country. It is on the Eastern Coast of Canada.
This province offers plenty of job opportunities for software engineering graduates and candidates having higher qualifications in this stream.
The provincial government has taken up expansion in the IT sector. The government encourages investors and entrepreneurs to start new ventures here. The authorities encourage applicants to apply under the Nova Scotia nominee program, which is a part of the Express Entry.
In the hunt of tech talent, this province has also associated itself with the Atlantic immigration pilot program. A job offer is mandatory to apply for permanent residency. However, IT professionals find the PNP Nova Scotia Program of Express Entry to be a smooth option to immigration.
Manitoba:
You can consider Manitoba as the IT hub of the country. It is also a progressive province located in the central region. Around 5% of the population in Manitoba, Winnipeg operates in the IT sector.
Again, a large Indian community has migrated to this region.
You can expect homely surroundings and a strong Indian community here. Software professionals and many other types of skilled workers live here.
You can apply to the process of permanent residence in this province with the help of an immigration agent.
As the labour market of this province demands for skilled immigrants, it is important that you meet its skilled immigration requirements.
With this being said, you can consider becoming a permanent resident of Manitoba either through Express Entry program or by direct application.
Ontario:
The government is keen on developing Ontario as an IT hub. Skilled workers in the IT sector are high in demand in this province. This has remained a favourite for Canada immigration over the years.
In fact, many investors are starting new ventures in the IT sector in this province. So, if you are an IT professional or an entrepreneur looking to invest in Canada, Ontario welcomes you.
With expertise in your occupation, you can find Canada immigration to be a source of your entrepreneurial dreams.
British Columbia:
Web developers and software developers prefer this province for immigration. This province attracts the Federal Skilled workers through hassle-free immigration. There are ample job opportunities in both the public and private sectors.
For high paying jobs, you can opt for the employment opportunities in Vancouver in this province. Especially for Engineers in artificial intelligence, this place is ideal. Based on your work experience and other factors, you can apply for Canadian PR, which is very similar to the US green card for IT professionals.
What is Express Entry canada?
The Express Entry Program is Canada's latest method of accepting permanent residents.
It is an online system that operates primarily on points.
Interested and eligible permanent residents can get their express entry through a draw. This process requires the least processing time.
IT Professionals such as software engineers, web developers, system analysts etc.,can avail an easy entry through this.
As it requires around 8 months to process 80% of applications, this is the most preferred program for engineers in the IT sector.
You need to apply as a federal skilled worker to avail entry through

Express Entry Program

. You need to score at least 67 points out of 100 in the assessment.
Federal Skilled Trades & Canadian Experience Class can also apply for Express Entry.
Before you apply for the express entry program, it is better to understand the ongoing trends.
You can go through the previous express entry draws or the national occupation classified to understand what skills are high in demand for a permanent residency.
This will help you to assess your probability to get the Canadian PR and chances of availing its benefits.
Documentation
The following are required :
Original diplomas, degrees or full transcripts with your course and marks on it
Full address of the institution from where you earned your engineering degree
Employment and character references
Identity Proof
Valid Passport
Application Process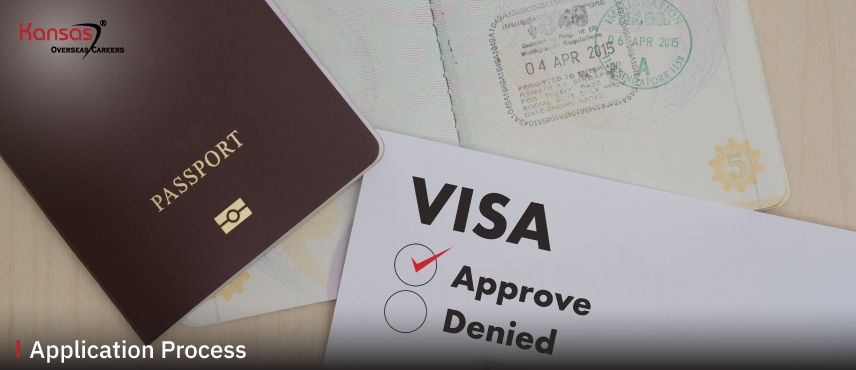 You can apply to Canada through the Express Entry Program. The most common method is the Express Entry Program. The application process for this is:
Step 1: Check if you are eligible for the program

Step 2: Collect all the required documents.

Step 3: Create your Express Entry profile.

Step 4: Submit the profile.

Step 5: The candidates are selected based on their CRS scores.

Step 6: The applicant with the highest score gets an Invitation to Apply (ITA).

Step 7: After the ITA, candidates have to apply within 60 days for permanent residence.

Step 8: If selected, you have to submit additional documents.

Step 9: After verification, you can get PR in Canada.
Provincial Nomination Program
You may also choose to opt for the Provincial Nomination Program to strengthen your application. The process for this is :
The candidate checks for a suitable PNP and applies for the nomination.
If the territory or province agrees for the nomination, the applicants can create the Express Entry profile.
There, they can show that they have the provincial nomination.
Non- Express Entry system (paper-based application) -
Select an appropriate province based on the eligibility criteria.
Submit the EOI (Expression of Interest) under the non-Express Entry stream.
How can Kansas help?
We recommend you to get in touch with an immigration consultant to make a confirmed decision on your choice. Our expert guidance will not only help you understand your demand but also complete your immigration process in time.
You can understand the requirements to apply for PR for your profession and become a permanent resident based on your occupational demand.
Other Important FAQs
Why choose Canada over Australia?
Benefits of choosing Canada:
By the reviews of IT professionals living in Canada and Australia, Canada immigration is more beneficial.
These reviews say that getting a Canada PR for software engineers is comparatively easier than that of the Australia PR. For a detailed comparison between the two, you can check out these differences between Canada and Australia immigration.
The IT industry in Canada is booming. Software engineering graduates can expect a bright future. There are many businesses already operating in various provinces. These tech companies are looking for IT experts from across the globe.
How do I become a member of Engineers Canada?
Engineers Canada does not offer membership to individuals or groups. The only members are the 12 provincial and territorial engineering regulatory bodies. They regulate the engineering profession in Canada and licence the country's professional engineers.
Can a person with an engineering degree call themselves an engineer in Canada?
A person with an engineering degree is an engineering graduate in Canada. You have to have a license to be considered an engineer in Canada.
Does an engineering licence give permission to practise anywhere in Canada?
The license gives you permission to practise in the provinces where they are valid.
What salary can I expect in Canada?
The conversion rates for Canadian Dollars are good in India. As a software engineer, you can get enormous rewarding career opportunities in Canada.
So, you can expect steady growth in your salaries and expect to lead a luxurious lifestyle. You will be able to earn well and save for the future as well.
Can my family come with me?
You can sponsor your eligible family members as dependent applicants. So, you can get your spouse, kids and parents to join you. In fact, after several years, you and your entire family can become Canadian citizens.
Can I call myself a professional engineer because I graduated from a Canadian Engineering Accreditation Board-certified university?
You must be licensed in the provincial/territorial jurisdiction in which you are employed, in order to call yourself a professional engineer.
An engineering graduate must have:
between three to four years of on-the-job engineering work experience (depending on the jurisdiction) under the supervision of a licensed engineer
pass a professional ethics exam
How many examinations will I have to write to receive my licence as a professional engineer in Canada?
You will be informed on the details of the examinations you have to take in order to become an engineer in Canada.
Can I get a license in multiple provinces of Canada?
Yes, you have to get them separately, after which you may practice in the respective province.
What rights can I enjoy in Canada?
You get the right to stay and continue to work in any province of Canada. This can be great freedom as you can live in any desired part of Canada. You can get citizen-like benefits such as access to subsidized education. As a permanent resident, you can get proper protection against crime.
You can enjoy a better standard of living and great facilities living in Canada as well.