The USA is home to over 90 million immigrants as of 2020 and not only they the biggest economy, but it is also the largest home to immigrants from all over the globe.
Getting a visa to the States is undeniably the most challenging step in settling and working in the country. So, which visa would make it a tad easier? Let's find out.
What is an L1 Visa?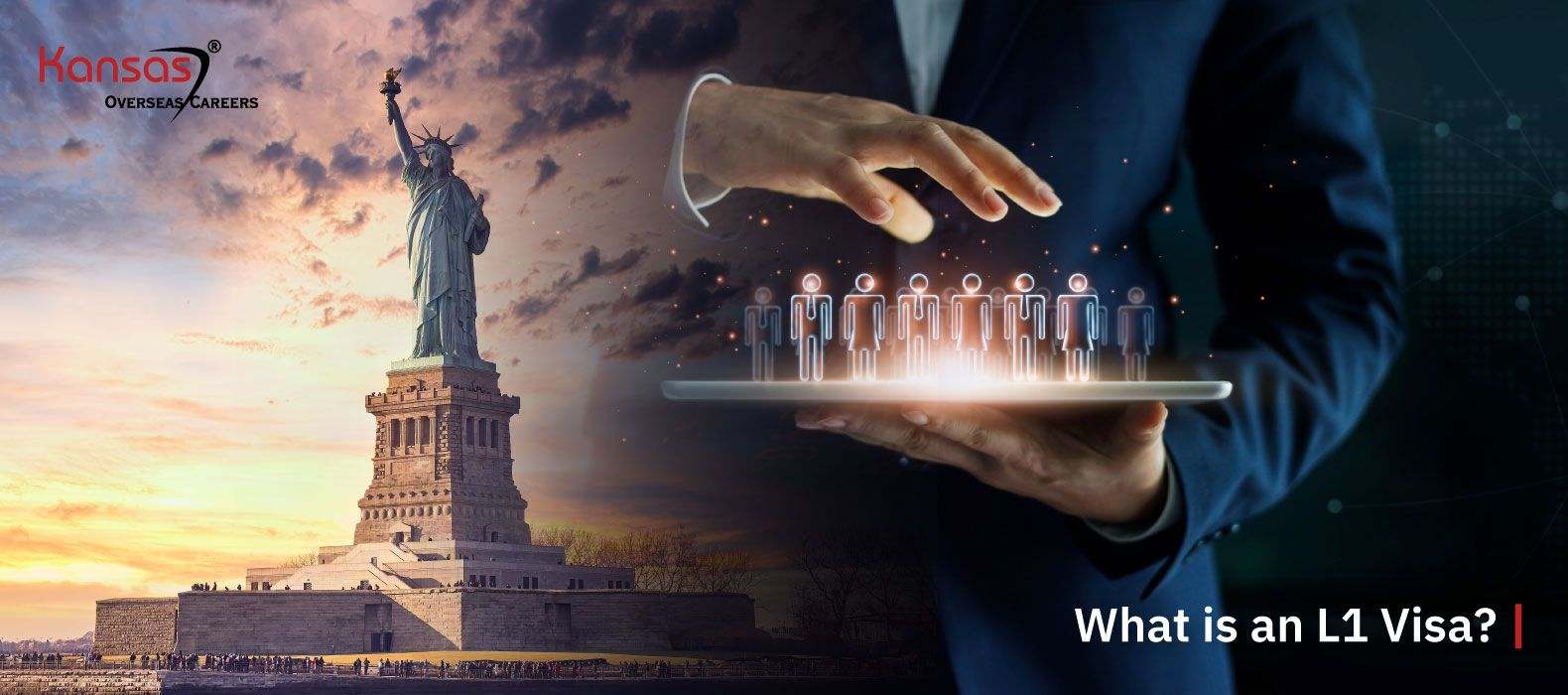 The L1 Visa is an entry permit to the States, especially for high-level managerial and executive post holders in a US-based company, eligible for transfer to the U.S. from within the same company. You can also get an L1 Visa if you want to set up an operations branch of a foreign company in the U.S.
Your L1 Visa is valid for up to 5 years with an extension available as per the requirement of your employer.
Who is eligible for an L1 Visa?
If you've been a part of the parent or sister organization for at least 1 year in the previous three years.
If you belong to the managerial, executive, or specialized knowledge (R&D) department of your company.
There are two types of L1 Visas: L1A and L1B
L1A visa for managers and executives.

L1B visa

for those with specialized knowledge like scientists and researchers.
Most requirements and processes within the L1 visa are the same for both types. However, there are a few key differences between the L1A and L1B visas. These differences are in regards to the length of stay allowed for the visa and the process to later apply for a green card.
What is an H1B Visa?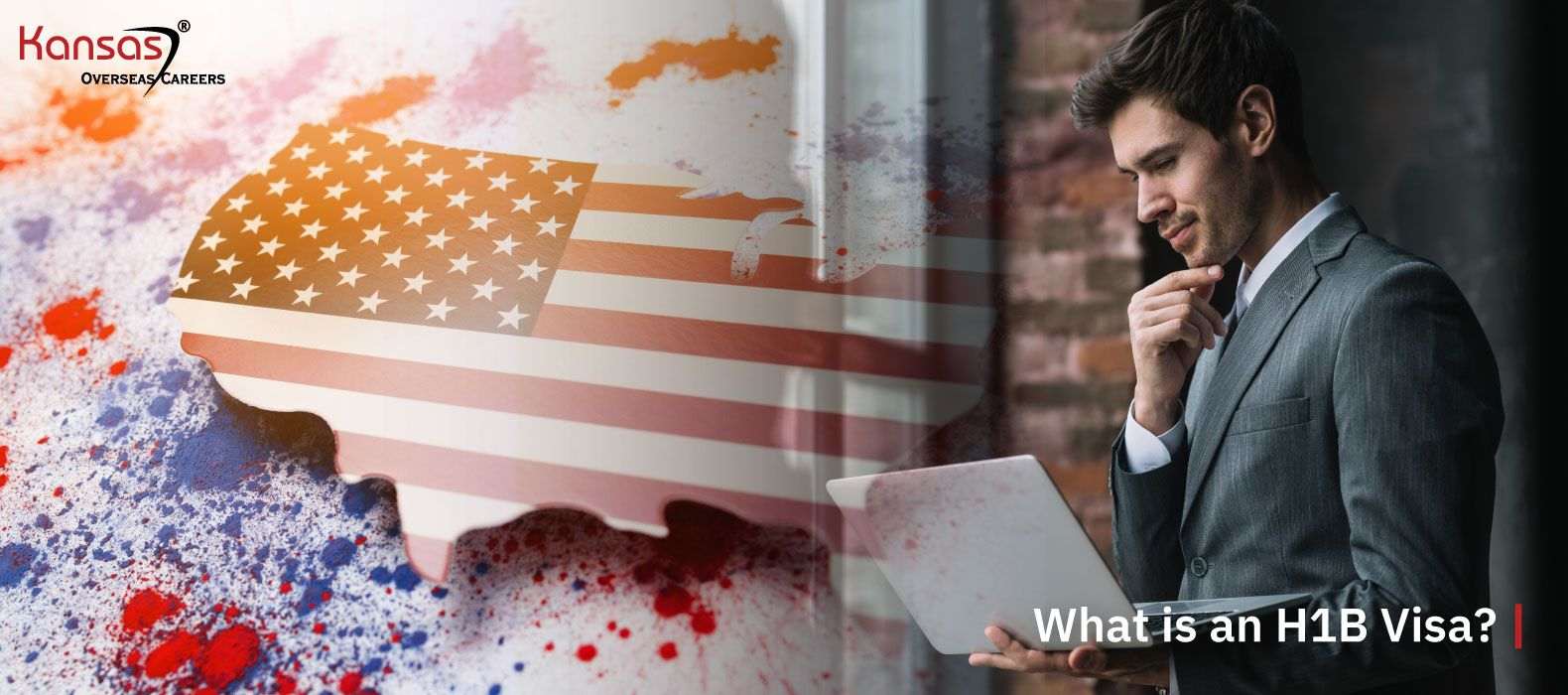 The H1B Visa is a direct ticket to getting a Green Card in the U.S. It is considered one of the most prestigious visas in the world that lets foreign nationals live and work in the U.S. for up to 6 years with a points-based system. To be eligible to apply for the H1B visa, you must score at least 12 points.
An H1B Visa is granted to foreign nationals who are hired from the U.S. to work in the country and contribute to its economy.
To be eligible for the H1B Visa:
You need to have at least one Bachelor's Degree.
Your U.S. employer must show the unavailability of qualified native professionals for the post
You must possess in-depth and extensive knowledge about the field chosen.
Main Differences between L1A and L1B visa
The major difference between these two visa types is that with an L1A visa, you can stay in the U.S. for up to 5 years, whereas with an L1B visa, you can stay in the U.S. for as long as 7 years. Besides this, there are no major differences between the two.
Comparisons between L1 and H1B Visa
| | | |
| --- | --- | --- |
| Factors to Consider | L1 Visa | H1B Visa |
| Purpose | To work via internal transfer in the existing post in the same company in the US. | To get hired in a US-based company by a US employer to fill a new job vacancy. |
| Key Requirement | The parent company needs to sponsor the clients that the candidate acquires. | Needs to be sponsored by the US company that has hired the candidate. |
| Cost | $ 825 | $ 555 |
| Employer Type | The employer must be US-based or a green card holder within the parent organization. | The employer must be from the US. However, the candidate being hired can be from any foreign country. |
| Wages | Is paid as in par with the foreign country's standards as the employee is working on behalf of a foreign country. | Eligible for the minimum wage in the region in addition to the prevailing wage of the state for the job. |
| Spouse Permit | Spouses can travel along if the primary candidate can show proof of funds to sustain their living. However, if the spouse intends to work in the US temporarily, he/she will need to apply for an L2 Visa. | Spouses of H1B Visa holders can accompany them in living in the US. However, they will need to apply for an EAD (employment authorization document) to work there temporarily. |
| Approval from DL ( Dept. of Labour) | Not required. | To get approval from the DL, the employer must submit a Labour Condition Application (LCA) electronically using the iCERT Portal System. |
| Blanket Petition: A blanked petition reduces the processing time of receiving the visa | The applicant can apply for the Blanket Petition and skip the rest of the procedures. | Not eligible for the Blanket Petition. |
| Minimum Educational Qualification | No minimum qualification is required. | Bachelor's degree in the field chosen and specialized knowledge about the occupation field. |
| Visa Duration | 5 years for L1A and 7 years for L1b holders | 6 years |
| Green Card Eligibility | Eligible for green card permanent residence via PERM labour certification or EB1C. | Eligible for green card permanent residence via PERM labour certification. |
What is the PERM Labour Certification?
PERM stands for Program Electronic Review Management. It is a skills assessment of your professional qualifications performed by your employer in par with the U.S. Department of Labour standards. With the help of this certification, your employer can demonstrate the lack of domestic workers to fulfil your job position and in turn fast track your settling in the U.S.
To get a PERM Labour Certificate:
Your employer must submit the duly filled I-140 form to the Department of Labour, United States of America.
Once approved, you can go ahead with filling the permanent residence form or the Green Card application,

Form I-485

.
Note: L1 Visa employers are exempt from getting the PERM Labour Certification to attain a Green Card. They can fill the Form I-485 directly.
What are the benefits of L1 and H1b visas?
Both the visas present their own set of advantages. However, L1 Visa is an easier option for foreign workers given the quicker processing time.
Benefits of L1 Visa
Fewer eligibility criteria

: The only essential requirement is that you need to belong to a managerial or executive post in your company.

Job offer not required

: Since L1 visas are offered for internal company transfer, you don't need a job offer to be eligible for the visa.

Annual Cap not applicable

: There are no minimum or maximum number of applications here. It does not have an annual immigration quota.

Longer validity

: With an L1 visa, you can easily stay in the States for at least 5 years and a maximum of 7 years.

No educational proof required

: You do not need to prove your academic qualifications to get this visa as your employer nominates you for the visa.

Work rights for spouse

: Your spouse can travel along with you with this visa and even work in the States temporarily.
Benefits of H1B Visa
Complete work rights

: The ability to work in the U.S. by demonstrating unique professional skills.

Residence permit for 6 years

: Once approved, an H1B holder can stay in the States for as long as 6 years without the need to renew their visa.

Flexibility to work multiple jobs

: You can switch jobs or work two jobs at a time to sustain your lifestyle in the states. It's completely permissible and encouraged.

Dual Intent

: You can apply for Green Card or Permanent Residency while continuing working as a foreign worker.

Spouse Work Rights

: Spouses of H1B visa holders are permitted to work for as long as 6 years in the country with an H4 visa.
7 Steps to apply for L1 visa
Note that your L1 Visa application is filed by your employer
Step 1: Get a transfer offer.
Your employer must send an official letter stating your transfer to the US with the duration of your stay.
Step 2: Fill the Form I-129.
Your employer needs to fill the Form I-129 with accurate information about your name, age and employment status and get your signature on it.
The form should be mailed at least 45 days prior to the travel date.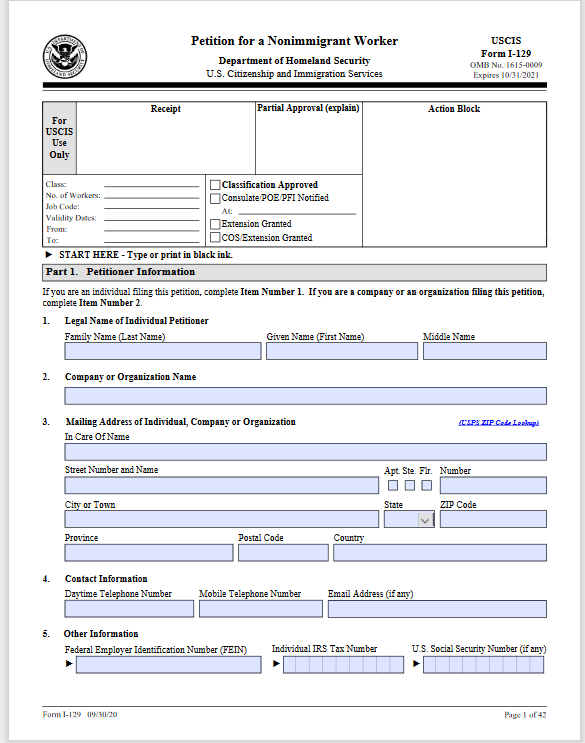 Step 3: Pay the application fee.
Your employer will have to pay USD 325 as the processing fee
Step 4: File Form DS-160.
In this step, your employer will mail the application to the US Embassy for approval.
Step 5: Schedule your L1 visa interview.
Your visa interview with the US Consulate will be scheduled after mailing the application
You must be well informed about your dates of travelling, purpose of stay and the duration of your transferred non-immigrant work.
Step 6: Submit your L1 visa documents.
You need to submit your
Photographs
Travel documents
Passport copies
Medical certificate
Step 7: Attend your interview.
Be well prepared for your interview at the US Consulate.
It's best to be dressed in formal or business attire for your interview.
Be truthful and accurate in your approach.
5 Steps to apply for H1B visa
Step 1: Take a digital Photograph
Basic Requirements for the photograph:
Color photograph with 24 pixels per bit ( Taken in the previous 6 months)
In JPEG format equal to or under 240 KBs
Must have a plain white background covering the entire face
No head covering unless for religious purposes
No eyeglasses effective since November 2016
Carry 2 physical copies printed on quality paper for the interview
Step 2: Fill the form DS160 (H1B Application)
The DS160 form must be filled online at the

official Dept. of State website

.
After successfully completing the application, you will receive a confirmation with a 10-digit barcode. This will be needed for your visa interview
Step 3: Pay the application fee
You will have to pay $460 in your nearest Axis Bank or CitiBank branches either electronically or via bank transfer.
Step 4: Get your biometrics
You are required to give your fingerprints, cornea recognition and other biometric details at the US Visa fingerprinting visa application center (VAC).
Step 5: Schedule and attend visa interview
You need to schedule a visa interview at the US Embassy or US consulate.
Once fixed, you need to attend the interview on the given date and time and answer the questions truthfully and smartly.
Documents Required for L1 Visa
Duly filled visa application Form DS-160
Copy of Form DS-160 with L supplement
The employee copy of Form I-797, Notice of Action, filed by your employer
Medical Certificate
Police Clearance Certificate
Sponsorship Documents
Documents Required for H1B Visa
Bachelor's Degree Certificate
IELTS General Score Card
Proof of 12 years of education prior to U.G. Course
Offer letter, reference letters and other work-related documents
Interesting Facts about the H1B and L1 Visa
From 2001 to 2015, more than half of all H-1B visas have been awarded to Indian nationals.
In case of a delay in the processing of the H1B visa, your company can opt for

the Premium Processing Service.

This is a faster method of processing, which is available at $1,225 that your employer must pay to the USCIS.
The most common country for L-1 workers is India, with 18,354 visas issued in 2019.
Latest Updates
14th January 2021: U.S. agency issues final wage rules for H-1Bs and green card holders, higher wages to apply in a phased manner.
This rule implemented on the 14th of January is in order to hike the wages of all immigrant workers with H1B or PERM Labour Certification.
22nd January 2021: Biden administration begins reversing Trump's damage on H-1B and immigration
Here are the two major rules that were revamped:
The rule stating the selection of H-1B workers based upon the highest salary - FROZEN for 60 days (until March 21, 2021) or more.
The rule redefining employer-employee relationships for H-1B purposes - WITHDRAWN.
Can I change my L1 visa to H1b?
Yes, you can change your L1 Visa status to an H1B status through the H1B lottery. Your employer needs to nominate and sponsor you for the status change. You don't necessarily have to quit your job to acquire a status change.
Can you transfer an l1 visa to another company?
No, any L1 visa holder cannot apply for a new job while on the L1 visa. This means that he/she cannot transfer to another company through their L1 visa.
Conclusion
Which is a better option? L1 or H1B?
L1 Visa is something you don't have to worry about or work towards. If your company requires you to work onsite in the U.S. for some time, you will get this visa easily.
However, to get an H1B visa, you must be highly skilled and knowledgeable in your field of choice with an equivalent bachelor's or master's degree.
So, while the L1 visa is not much of a choice, an H1B visa is a good option for long-term settlement in the U.S.
You can contact our experts at Kansas to know more about these two visa options.