To get an idea of how a permanent residency status in Australia can benefit you, we have listed down the Top 6 Benefits of an Australia PR Visa in 2023. Read on.
Live Permanently in Australia for as Long as You Like
If you have a permanent residency, you can stay in Australia indefinitely and enjoy all the benefits that the country has to offer its immigrants.
With an Australian permanent residency status you are entitled to:
High standard of living
The living standards of Australian residents is comparatively higher than many of the countries in terms of quality of life. This is mainly because of the people's lifestyle, and economic growth is improved constantly.
Great Credit Score
As a proud holder of an Australian PR, you get far more benefits than others in terms of housing loans, personal loans, car loans and so on, as your credit score rating will be increased by a significant amount.
Financial aid for students or student visa holders
Australian citizens and permanent visa holders are aided financially to study through the Higher Education Loans Program (HELP). You can also pay the loan back after graduation.
Buying your first home comes with benefits
You will be eligible for the FHOG (First Home Owner Grant) so you will incur no surcharge for buying a property of any type. In fact, you may even qualify for certain tax incentives of savings.
The Australian Government offers up to $35,240 AUD subsidy to help you buy your first new house.
Soon-to-be Social Security Holder!
Social security benefits associated with education, health and unemployment will be readily available to you just after 2 years of residence in Australia as a PR card holder.
Your Healthcare Needs are Met by the Government
Australian government is well-known for providing the best medical support and facilities for the people.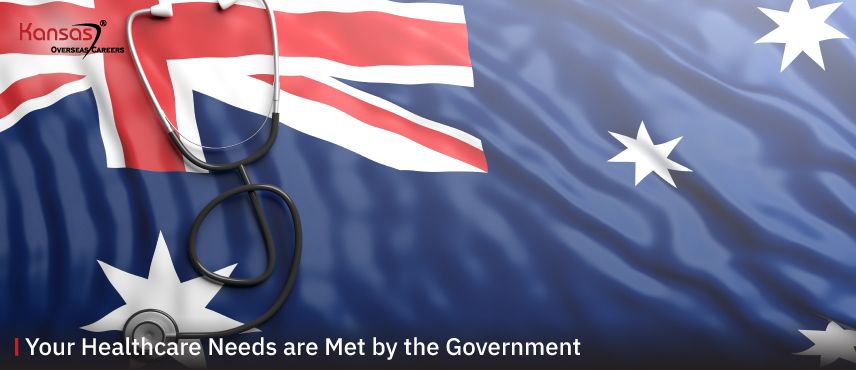 By obtaining the PR visa, you gain access to Medicare service providers and public hospitals.
Medicare health coverage
An all-inclusive Medicare health coverage will be available for you as a PR which grants you access to cheaper health insurance, free treatment at public hospitals, and subsidized medicine.
Exclusive rebates
Most clinics provide a rebate paid through Medicare (private clinics) or fully free consultation and some procedures (bulk billed clinics) across Australia.
Vaccines and immunization
Mandatory immunization is free and can be taken at either private or bulk billed clinics in most major cities.
For pregnant women
Pregnant women can reap the Medicare benefits of PR even before their PR status has been approved.
Your Children are Well-Taken Care of
As an Australian Permanent visa holder, you get many benefits for your children like child care aid, early childhood education and even citizenship by birth.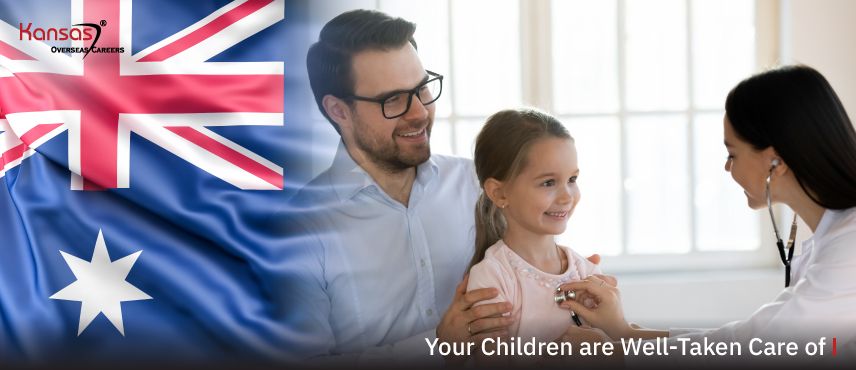 Subsidized Education for Children
The dependent children of the PR holders are eligible (Up to a certain age) to obtain free and subsidized education services at the public institutions that are managed by the government.
Also, the Centrelink helps in receiving day-care and childcare facilities at a subsidized cost.
Citizenship of Australia by Birth
Children of permanent residents who are born in Australia receive the Australian Citizenship by birth.
Child Care Rebate
Child Care Rebate helps parents to cope with childcare costs. It covers up to 50% of your child care expenses with an annual limit of $7,613 per child.
Family Tax Benefit
Australian permanent visa residents can apply for the Family Tax Benefit. It is a total bonus of $2,000 AUD for the first newborn, and an additional $1,000 AUD for subsequent children.
Study, Work and Live Anywhere in the Country
The permanent residency visa holders can work for any occupation, and for any employer.
Though a few government jobs are restricted, the benefits and privileges achieved for them are much similar to that of Australian citizens.
You are also free to buy businesses and commercial properties and even start a business of your own.
You can Sponsor Members of your Family for a PR Status
As Australia permanent residents, you are eligible to sponsor your relatives or family members seeking to gain PR status. They can, just like you, reap the benefits of an Australia permanent residency if they meet all the requirements for the same.
However, to be a sponsor, you must complete a year as a PR holder.
Eligibility to Apply for an Australian Citizenship or Dual Nationality
You may be qualified to apply for Australian citizenship if you have lived lawfully in Australia for at least 4 years and have lived in Australia for at least 12 months as a permanent resident.
Consult our experienced and highly qualified skilled Migration agents today!
We can guide you on how to obtain the permanent residency status in Australia.
What are the Eligibility Requirements for an Australian PR in 2023?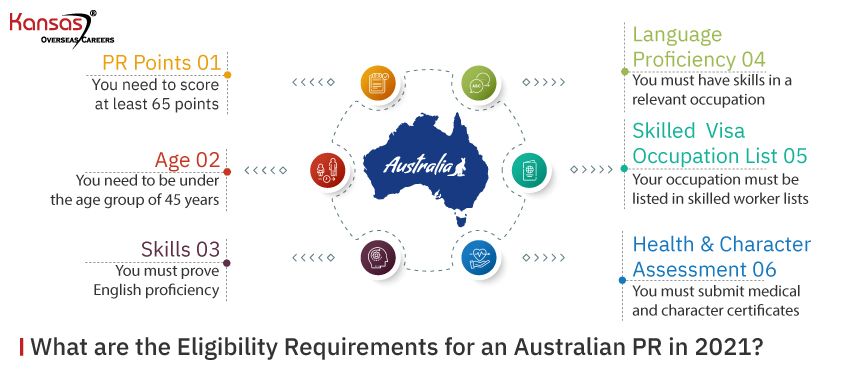 Below are a few eligibility criteria to help you:
Your PR Points
You need to score at least 65 points on the Australian permanent residency points calculator for eligibility
Your Age
You need to be under the age group of 45 years
Your Language Proficiency
You need to apply for a language test such as IELTS, PTE, TOEFL, etc. to prove your language proficiency,
Your Skills
It is mandatory for every candidate to have skills in the relevant nominated occupation.
Skilled Visa Occupation List
Your occupation should have your work experience listed in any of the skilled worker lists of Australia Skills Occupation List (SOL)
Health and Character Assessment
To qualify your application for Australia PR, it is must submit medical and character certificate
Documents Required for an Australian PR visa holder
Documents required for an Australian PR visa are as follows:
The Requisite Application Form
Educational Credential Assessment Report
Birth Certificate
Character Certificate
Proof of Nomination (if any)
Test Results of IELTS or PTE Exam
2 Passport Size Photographs
Skill Documents of Spouse (if applicable
Police Clearance Certificate (PCC)
Business Reference Letters (if applicable)
How to Apply for an Australian PR?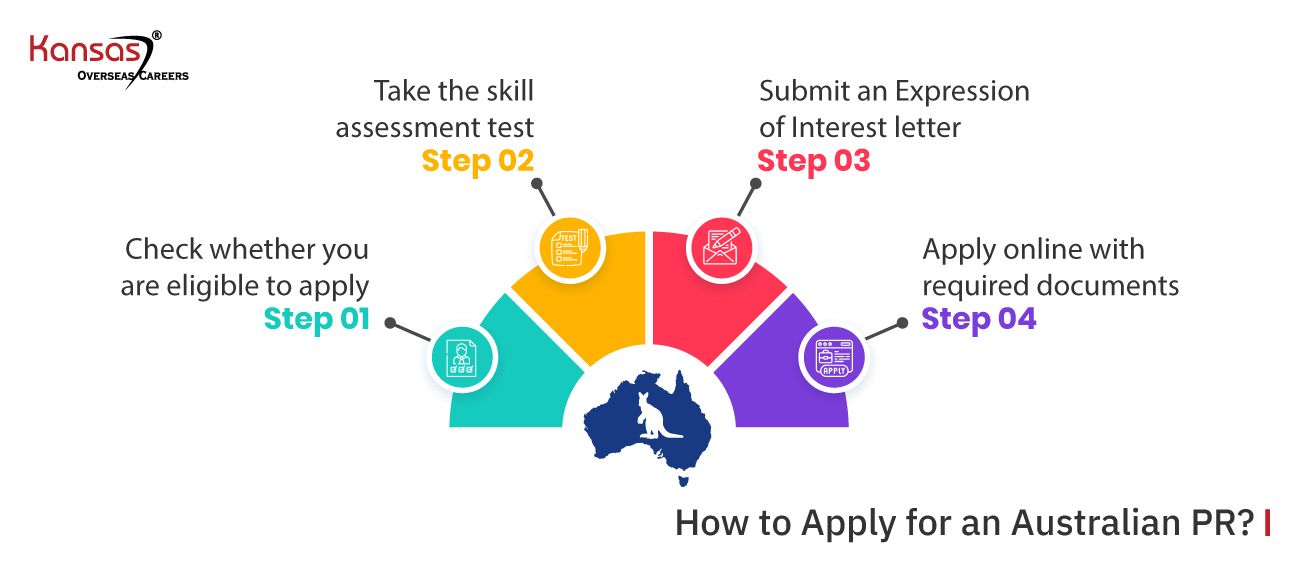 Here are the steps required to obtain Australian PR:
Step 1: Check out whether you are eligible to apply
Check your eligibility under Points grid. You should score a minimum of 65 points.
Step 2: Take the skill assessment test via the designated authority
Select the relevant assessment body for your skills.
Step 3: Submit the Expression of Interest (EOI) letter
Apply for a pool system. This comes after you have assessed work experience and educational background.
You would receive an ITA for the last stage based on your score.
Step 4: Apply online for the visa along with attested documents.
Apply for the final stage of the process within 2 months. It is best to consult the DIBP after receiving the ITA invitation.
Following submission of medicals, you would receive your PR visa.
Get your Visa!
Cost of an Australian PR Visa
Here is a breakdown of the costs involved for securing an Australian PR visa:
| | |
| --- | --- |
| Categories | Cost in AUD |
| Australian PR Visa Application Charge | $3,670 |
| Skills Assessment Application Fee | From $300 to $1,050 |
| IELTS or PTE Tests | as applicable |
| Medical Examination | as applicable |
| Police Clearance Certificate Fee | $20 per Person on Average |
| Translations & Document Certification | Up to $500 |
What is the Processing Time to Get an Australia PR?
It usually takes 10-12 months processing time to get an Australian Visa. The processing time of the visa is mainly based on the type of visa you apply, and:
How correctly the information is provided in the application.
Submission of valid documents.
The time taken by the visa officer to respond.
Other Important FAQs
How long is Australian PR valid?
The visa is granted with 5 years validity and when the 5 years validity is approaching for expiry, then you need to renew the visa.
You can also apply for Australian Citizenship after completing three years of valid stay as a permanent resident in the country.
Is Australia PR easy to get?
Yes, it is. All you need to do is meet the eligibility requirements of an australia immigration.
A candidate who is aiming or planning for Australian Permanent Residence has to score a minimum of 65 points under the Australian Permanent Resident requirement on points-based system.
Once the eligibility is proved, the pathway or the visa option has to be chosen.
Migrating to Australia through any of this skilled visa type will help you to obtain your Australia PR status and grants you to be eligible for many Australian Permanent Resident benefits.
What is the required IELTS score to migrate to Australia?
You need to score at least CLB 7 in IELTS to get considered for an Australian PR.
Below find the table which describes the required eligibility score for different language tests:
| | | | |
| --- | --- | --- | --- |
| English | Competent | Proficient | Superior |
| PTE | 50 | 65 | 79 |
| OET | C | B | A |
| IELTS | 6 | 7 | 8 |
| CAE | 169 | 185 | 200 |
| TOEFL iBT | L-12, R-13, W-21, S-18 | L-24, R-24, W-27, S-23 | L-28, R-29, W-30, S-26 |
How many years can I stay in Australia with a PR visa?
The Australian PR visa officially declares the immigrant to stay for 5 years.
Can I extend the Australia PR Visa?
Yes, you can. You can leave the country as long as you wish by renewing the visa.
Most people think the Permanent Resident visa is only for 5 years, but it can be renewed and extended.
Would I lose my Australian Permanent Resident status after 5 years?
Note that the validity terms for 5 year or 1 year expiry dates are only applicable when you remain outside Australia when still maintaining your status as a permanent resident.
That means you lose your PR status only when you have lived outside Australia for 5 years. Otherwise, you are and will always be an esteemed resident of Australia with a permanent resident status.
What is a Resident Return Visa and Bridging Visa?
Yes, the Subclass 155 visa- Resident Return Visas is a permanent resident visa for former and present Australian PR holders and citizens. This visa will help you to reclaim or uphold your status as an Australian permanent resident.
A Bridging visa is not a resident return visa. It is a temporary visa provided for specific conditions. This visa will allow you to remain in Australia legally. International students, business officials on urgent meetings or press conferences need a bridging visa.
Note: New Zealand citizens do not require a Bridging visa when applying for a permanent visa.
Conclusion: Australia is ranked as the second-best country in the world for its quality of life in 2015 by the United Nation. Its PR status has attracted people across the globe to live, work, and study in Australia.
The Main Benefits of Australia PR are:
The living standards of Australia is comparatively higher
By obtaining the PR visa, you can get enrolled with Medicare, which in Australia is one of the top medical health service programs.
The dependent children of the PR holders are eligible for obtaining free and subsidized education services
Parents with PR receive childcare facilities at a subsidized cost.
PR holders can work and live anywhere in Australia
They can also sponsor your relatives or family members for obtaining a PR status.
Children of PR holders receive Australian citizenship by birth.
Want to move to Australia right now?
How Can Kansas Help You?
Profile Evaluation: Based on your unique work history, qualifications and skills, our experts offer professional guidance for the visas you can apply for.
Test Preparations: We offer complimentary online training to help you improve your Language Test results in IELTS, French, TOEFL, and PTE.
Documents & Review: We draft a detailed document checklist based on your visa type and verify for document authenticity and correctness.
Dedicated Case Officer: Your case-officer will assist you at every step of your visa process. You can also opt to request a change of officer, if you're not satisfied.
Resume Writing: Our resume experts craft the best resumes that meet prerequisites of immigration authorities and potential employers. This greatly improves your chances of success.
Visa Filing: Kansas ensures that your visa application meets all the standard requirements as per the immigration authorities of the country that you are applying for.
Visa & Interview: We inform you about all the do's and don't when attending a visa interview and also keep all your documentation ready for you.
Post Landing Service: After you've received your visa, we help you settle down in the country with a comfortable stay and also offer other customized services
If you want the visa at earliest, then apply for the visa as soon as possible.
Don't wait. Begin your visa application today!