You might have heard a lot about Canada immigration from friends or family who moved to Canada or planning to move. While contemplating to move to Canada, many have similar reasons to put the action in the cold storage.
We will debunk some of those reasons in the article below by giving you the lowdown on what's going on, and why you should not apply for a Canada PR visa.
There are many reasons you should move to Canada, but maybe these are some reasons you've been given on why you should stay away from a Canada PR visa. Let's look at each of these five reasons in detail.
1. Obtaining a Canada PR is not possible Or it's time consuming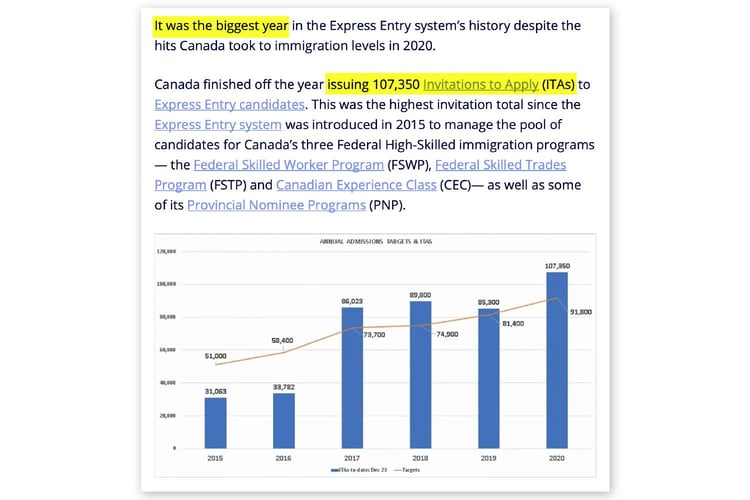 Image source:https://www.cicnews.com/2020/12/2020-a-record-breaking-year-for-express-entry-1216635.html#gs.sgs02u
Over 340,000 people have migrated to Canada in 2019 and around 180,000 in 2020. Most of these migrants has obtained a visa through Express Entry route. Canada immigration is a points-based system and the candidate who score the highest points can get the visa in 6months time.
To qualify the most important requirement is the English test. An applicant with a good IELTS score has the highest possibilities to getting a PR visa in relatively less time. Besides, the PNP has been a great help for the applicants who have a less score. The consistent selection on candidates by various provinces throughout the year has been the biggest bonus for many applicants.
2. There Are Literally No Jobs in Canada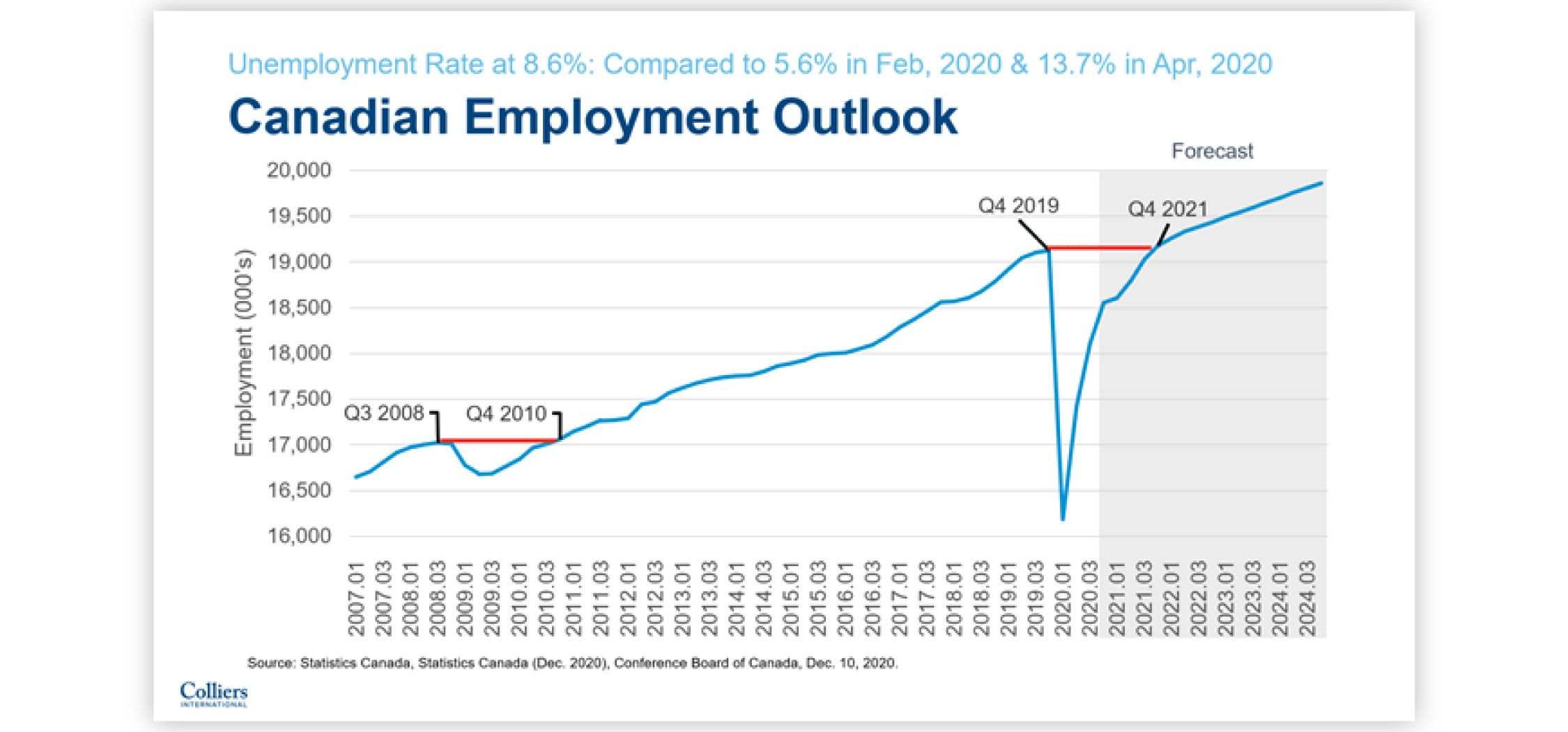 Image source:https://www.collierscanada.com/en-ca/news/canada-year-end-employment-data-2020
How many times did you hear that someone has return to India from Canada because of no jobs availability? If you look at any Canadian job board, you will see that there are always many jobs on there, all year round.
From students who work part-time to skilled workers, everyone seems to get jobs in their domain and the area of interest. Jobs, like software engineer and IT professionals, are in demand and pay well at an average rate of C$90,000.
Some jobs, like accountants and business development managers, are in high demand in Canada, as reported by BCJobs, the largest job board in Western Canada.
Not only that but nurses, occupational therapists, and heavy-duty mechanics are on the list as well.
The great thing about Canada is that there are many entrepreneurial minds and opportunities there, which means that there are always new small businesses popping up and hiring people, both newcomers and citizens.
The only thing you need to have in Canada is the will and desire to work. There are enough jobs in the labour market that you will be scooped up in no time, especially in a lucrative sector, like IT or engineering.
3. Canada Is Cold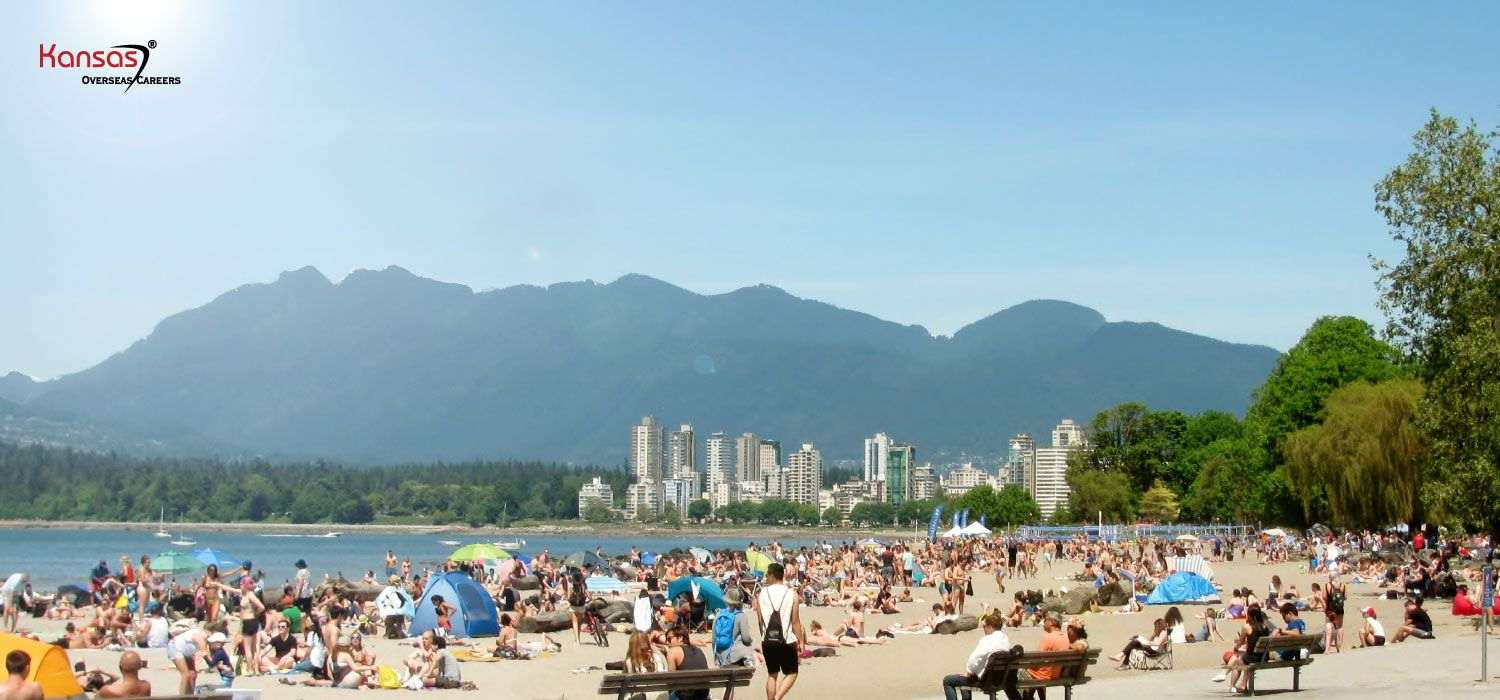 There's no denying this fact. Seriously, it does get cold in Canada. But it entirely depends on which part of Canada you are going to end up in. For example, if you were to end up in Vancouver, the weather is warm, compared to the frigid winters of Alberta. Shudder! Either way, is it not the cold winters in Delhi or Shimla?
The southern part of Canada is where the majority of Indian choose to reside since it's easy to get acclimated to wheather there. In Canada, they have all the tools, equipment, and measures necessary and ready to deal with the harsh elements.
It's experiences like these that are awaiting you in the beautiful country of Canada.
4. Canada PR Visa Is Expensive
The average fee though to apply for a permanent resident visa fall around C$1500, which is quite affordable, even for someone working with Indian rupees.
There are many kinds of permanent resident permits that you can apply for. Of course, it depends on what category you fall into.
For example, a person who is applying under the start-up visa, or self-employed visa, would be charged C$2075 for the visa itself. This includes the right of permanent residence fee.
If you are including a spouse in the application, it would be C$1325, and a dependent child would be C$225. These fees for the spouse includes a right of permanent resident fee
5. Canadians Are Unwelcoming To Newcomers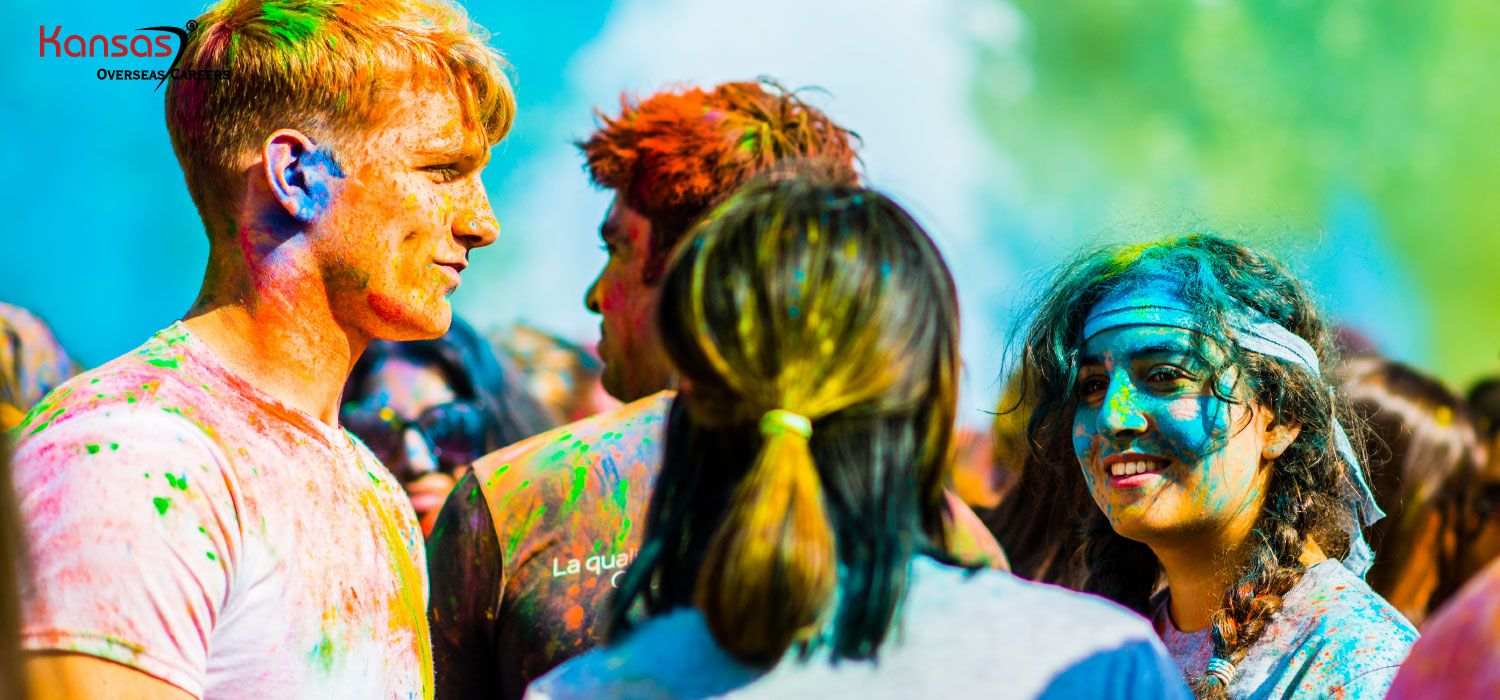 There couldn't be a more untrue statement in the world other than the one above. In fact, the opposite is true.
Ask any permanent resident who has moved to Canada - they will tell you that they were welcomed with open arms into Canada as if they had been living there all their lives.
A recent Gallup poll showed that Canada is the most welcoming country in the world for migrants, with a migrant acceptance index of 8.46, with the maximum score being 9.0.
When surveyed, an average of 93% of Canadians saw migrants living in their neighbourhood, and living in their country, even marrying into their families, as a great thing.
This is why more and more people are choosing Canada as the place to migrate to, rather than the United States or Australia.
If you have other reason/s and need to clarify, do reach out to us or go through other popular question people have below.
The Documents Required for a Canada PR Visa
Now that we have cleared up all those myths about Canada, let's look a little bit in-depth into the process of applying for a Canadian PR visa, starting with the documents required.
As with any immigration process, Canadian immigration doesn't leave any stone unturned when trying to figure out whether you would be a good fit for the immigration process, and ultimately for Canada.
The following are the documents required for the immigration process:
Police certificates
Medical exam certificates
Proof of funds
Birth certificates
Common-law union form (only if you are applying as a common-law spouse)
Marriage certificates
Divorce or separation documents
Death certificate (if widowed)
Adoption certificates (when a dependent child is listed as adopted)
Proof of relationship to a relative in Canada (if applicable)
Digital photos
As you can see the list isn't that extensive, and quite doable, if you put your mind to it, and take your time with it.
You are also welcome to hire a representative to take care of the process for you, which is what a lot of immigrants end up doing. In that case, you would also submit a 'use of a representative form.'
How Long Does the Canada PR Visa Process Take?
The main thing about the process is that you will need to be patient. It isn't an in-and-out kind of deal. Once you gather all documents and submit them, it can take all the way from a few months to 2 years for the complete immigration process.
The Canadian government gives timelines for each category of immigration, but these are all estimates. It could be longer or shorter and is completely unpredictable.
Just because your uncle's brother's cousin informed you that his process went through in a matter of 5 months, doesn't mean that you would be dealing with the same timelines.
Every case that comes into Immigration Canada is unique, with its own set of circumstances, details, and stories. That's why Canadian immigration officers treat each case with the utmost care and attention.
Do not fear though. You will be kept informed by Canadian immigration on the process, and which stage you are in.
It isn't as if they will keep you in the dark while you are waiting nervously for an affirmative answer from them. They are not that cruel. They know that this process is important to you and means the possibility of a better life.
What IELTS Bands Are Required for the Visa Application?
This might be the hurdle in the Canadian PR visa process that you are worried about the most. But you don't need to be. As long as you put in the required effort, you should be able to sail through the IELTS test.
What is IELTS? It is an English language test that is one of the world's most popular and is used by the Canadian government to figure out your English proficiency levels.
Now the IELTS scores you need to get will depend on the kind of immigration visa you are applying for, and/or the organization that you are applying to work with.
For example, a grandmother or an elderly person who is coming in as a relative of someone in Canada will not be subjected to as strict of an IELTS standard as someone who is coming in on a Skilled Worker visa.
IELTS Tests Your Proficiency on Four Levels
IELTS tests your proficiency in English from level 1-9 in four skills, listening, reading, writing, and speaking.
When you are applying to the Canada PR visa process, you need to ensure that your test results are less than 2 years old when submitted.
This is imperative, as you don't want your test results to expire during the immigration process, especially if it takes up to 2 years to complete.
The Canadian government uses the Canadian Language Benchmarks (CLB) for English, which goes all the way from CLB 1 to CLB 12.
The Federal Skilled Worker Program and Canadian Experience Class both need a minimum of CLB 7 to qualify.
The Federal Skilled Trade program needs a minimum of CLB 4 in reading and writing, and CLB 5 in speaking and listening to qualify.
It seems complicated, but a good immigration representative or lawyer will be able to clarify things for you in a matter of minutes.
How Can a Visa Consultant Help You With the Visa Application?
The main problem with these expensive immigration processes is that they have a lot of moving pieces, and details that you need to take care of. If you miss even one, you are out of the game and have to start the process over again.
If you are looking forward to getting to Canada sooner rather than later, then a visa consultant is your best bet. They will be able to gauge your standing in the process right away, by looking at your education, your English proficiency levels, and more.
They have dealt with so many visa applicants, that they know what needs to be done, to boost your scores and ensure that you are above the cut-off mark to be given an Invitation to Apply(ITA).
If you have been searching online for ways to make your Canada PR visa process easier, but nothing has been sticking in your befuddled head, it's time to rethink your strategy of going it alone.
With a visa consultant by your side, you will not be alone anymore in this process. They will also be able to practice the visa interview questions with you so that you are not thrown unprepared into the interview process.
It's Time for You To Take Hold of the Reins of Your Life
If you have been going back and forth over applying for a Canada PR visa, then it's time for you to stop torturing yourself.
With the huge demand for newcomers in Canada in the coming years, this is the best time for anyone in India to apply for permanent residency in Canada.
Don't delay! If you are interested in having someone hand-hold you through the process, then don't forget to sign up for our free consultation.